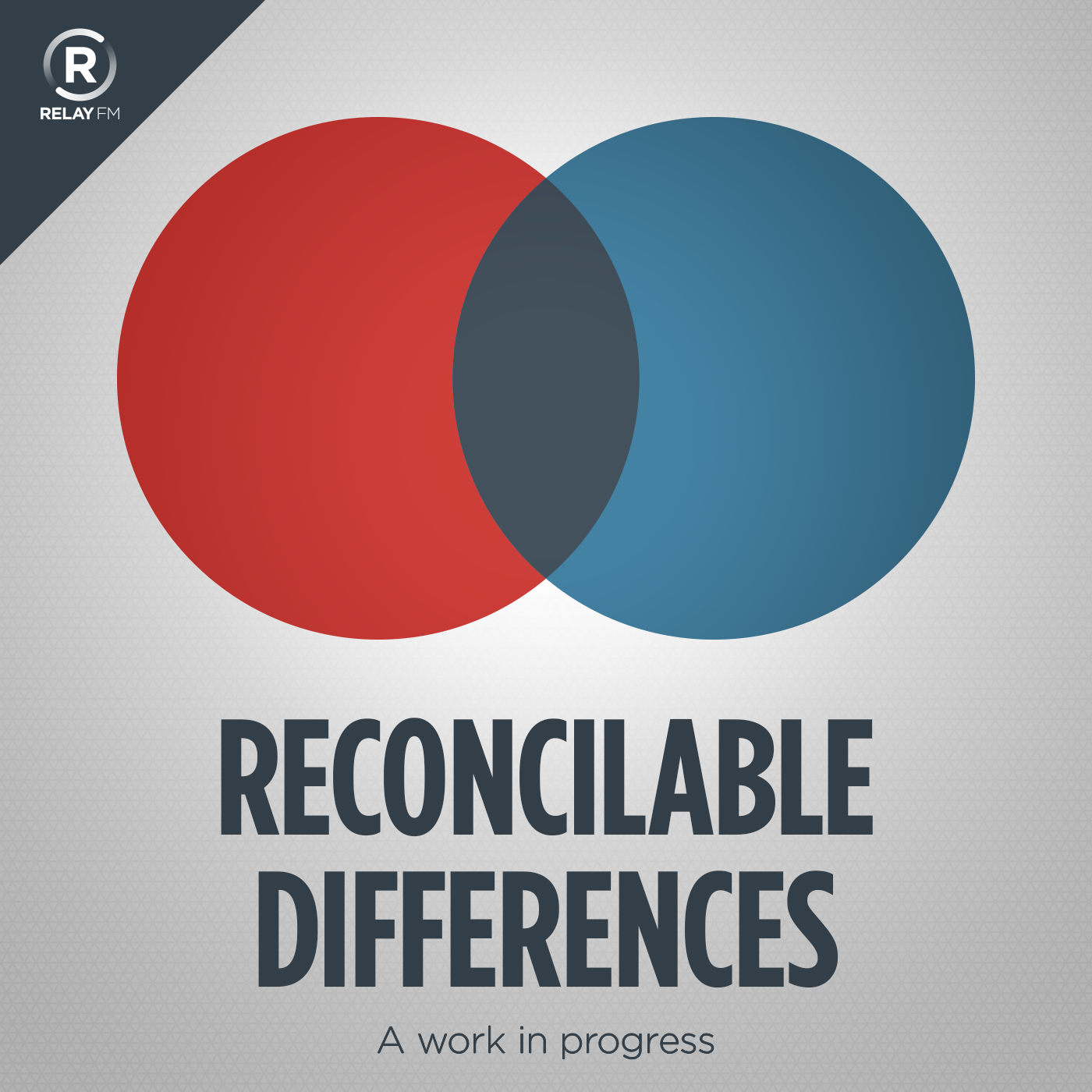 John Siracusa and Merlin Mann try to figure out exactly how they got this way.
September 24th, 2015 · 177 minutes
This final episode of Season 1 kicks off with some fascinating FU on Clever Hans and proceeds into a listener question about John's feelings about "faith."
Finally, the boys settle into a detailed exploration of "Merlin's world of music." From AM radio (through a pillow speaker) to abortive accordion…
---
September 10th, 2015 · 130 minutes
In this penultimate episode, John and Merlin start with a discussion of salad and some followup on Destiny (John can't even believe he forgot Xur).
This week's main topic focuses on the many aspects of being a "late bloomer." From secondary sex characteristics and serial social prickliness through figuring out how to be in a family and studyi…
---
August 27th, 2015 · 143 minutes
This time around, John and Merlin talk about time-shifted media releases, corporate speak, and Dave the Marketing guy.
For the main topic, John educates Merlin about the first-person shooter game, "Destiny." Merlin feels overwhelmed, while John says we're only seeing the tip of the iceberg.
---
August 13th, 2015 · 132 minutes
This week, John and Merlin do some follow-up on John's picky eating and his family's failures at meal planning. Both men cop to loving soup. Also some updates on Destiny.
Then on to the big topic: how does John's mind work, and how did he get that way?
(Recorded July 17, 2015)
---
July 30th, 2015 · 109 minutes
This time kicks off with Merlin's torpor, then continues with FU on miscrediting Synecdoche, NY, recommendations on the making of Fury Road, and an extended meditation on the social psychology of web commenting.
Then on to the scintillating topic of the week: food and cooking. In which we learn that your hosts and their families are both…
---
July 16th, 2015 · 101 minutes
This week, the boys kick things off with some followup on Merlin's bad media viewing habits, some incomplete homework, and more on the "tells" in Total Recall.
The remainder of the episode is dedicated to a spoiler-heavy look at Mad Max: Fury Road. If you haven't seen it, treat yourself to a cinema viewing as soon as you can.
John and M…
---
July 2nd, 2015 · 91 minutes
This week, after John derides Merlin's terrible media viewing habits, the boys share their affection for divisive films and revisit the spectacle of "Hell in a Cell."
For this week's primary topic, John probes Merlin's spotty history with video games, then sketches out the current console landscape. Merlin is assigned preliminary homework to st…
---
June 18th, 2015 · 143 minutes
This week, John and Merlin finally set themselves to the task of beginning to argue about their differences.
After a look at their feelings about reviews (and review culture), John takes Merlin to task for his stance on the 1999 film Fight Club (and Fight Club culture). Then, things conclude with a passionate debate on the societal impact …
---
June 11th, 2015 · 108 minutes
In this episode, John and Merlin discuss the origins of the show, including their contrasting approaches to authority, conformity, and contrariness.
Also, Merlin credits John with helping him become less horrible, and John deposes Merlin about his year in military school.
---
June 3rd, 2015 · 129 minutes
In this inaugural episode of Season 1, John and Merlin begin framing the conversation on exactly how they got how they are.
From the dungeons of Usenet to the dragons of roving bullies, origins are explored, awkwardness is catalogued, and differences are provisionally reconciled.
---