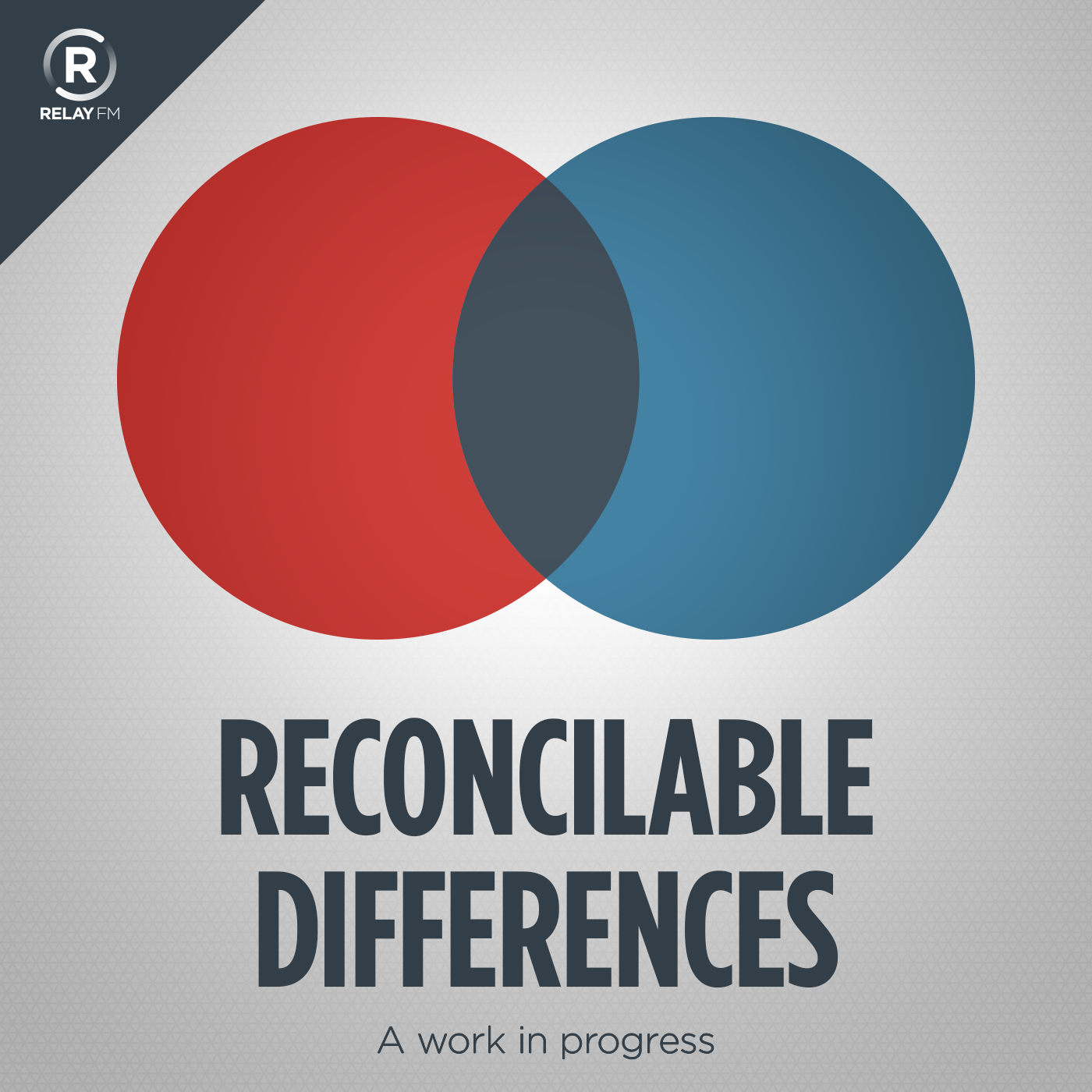 John Siracusa and Merlin Mann try to figure out exactly how they got this way.
July 14th, 2016 · 101 minutes
This week kicks off with Merlin ranting about his mixed feelings about spoiler warnings, and, as usual, John assumes the role of Good Cop on the audience's behalf.
Then, there's some discussion of how John has been gently introducing Merlin to his favorite anime films. Note: audience homework to watch the film Millennium Actress for future di…
---
June 30th, 2016 · 117 minutes
[**N.B.** This episode contains a very brief discussion of plot points in the movie, Finding Dory. Skip from 0:15:41 to 0:19:33 to avoid minor spoilers.]
This week kicks off with a discussion on the nature of inflammable jammies and general rehearsals for panic. There's some quick FU on Ted Leo, followed by some lessons of Finding Dory.…
---
June 16th, 2016 · 126 minutes
This week starts with a vigorous dive into the X-Men movie franchise and what exactly your hosts love and don't about modern superhero movies.
Then, Merlin briefly lapses into some serious Glenning by torturing John with anecdotes about hanging out with Aimee Mann (plus some assorted randos John's mostly never heard of).
The main topic i…
---
June 2nd, 2016 · 100 minutes
This week opens with John's meditation on pronunciation, accents, and the gradual disappearance of America's once-diverse tapestry of vowel sounds. This somehow leads to a rueful examination of the modern media landscape, focusing on the Big Black Box where all the ugly and capricious business of media distribution probably gets decided.
Merlin…
---
May 19th, 2016 · 122 minutes
This week starts with some updates on Merlin's cat, her newly discovered medical conditions, and Merlin's ruminations on how much he's prepared to tolerate regarding her health budget and snack preferences.
In follow-up, the boys address the length of the last episode and debate the merits of chapter markers. Are they an attractive nuisance tha…
---
May 5th, 2016 · 201 minutes
This week opens with some followup on the ownership of Star Wars and the zero-sum game of ugly corporate distribution battles. John visits San Francisco, sees Todd and Merlin, and there is talk about the modern history of film VFX.
Merlin catches John up on the extraordinary amount of The Walking Dead episodes he's been watching (out of ord…
---
April 21st, 2016 · 162 minutes
This week, John and Merlin have two really big topics.
Things kick off with a discussion of Star Wars. In particular, there is extensive discussion of your hosts' interests and preferences regarding preservation and fan restorations of the original trilogy, along with a wish list, speculations, and pipe dreams for an official re-release. We…
---
April 7th, 2016 · 130 minutes
This week, things kick off with a lively discussion of ASMR, furries, bronies, juggaloes, some more car talk, teenaged drinking, and John's libido.
The main topic is sense of humor. How, where, when, and from whom did the boys learn what makes them laugh? How come British things seem extra funny? Why does Lisa need braces? How did the Harlem…
---
March 22nd, 2016 · 135 minutes
This week, John and Merlin kick things off with a discussion of the non-English languages kids get exposed to and how Mandarin maybe isn't the new French.
The main topic focuses on cars and driving. First, there's the automobiles that their families did or didn't drive and why. Then, John educates Merlin on the evolution of consumer car d…
---
March 10th, 2016 · 118 minutes
This week kicks off with some depressing follow-up on Merlin's stove and his concern that John might think he's a terrible person. John bemoans the dilapidated state of his own house as well as his grudging tolerance for that state.
The main topic is meeting your heroes. Who do you wish you could meet and why? What would you say to Steve Jobs…
---