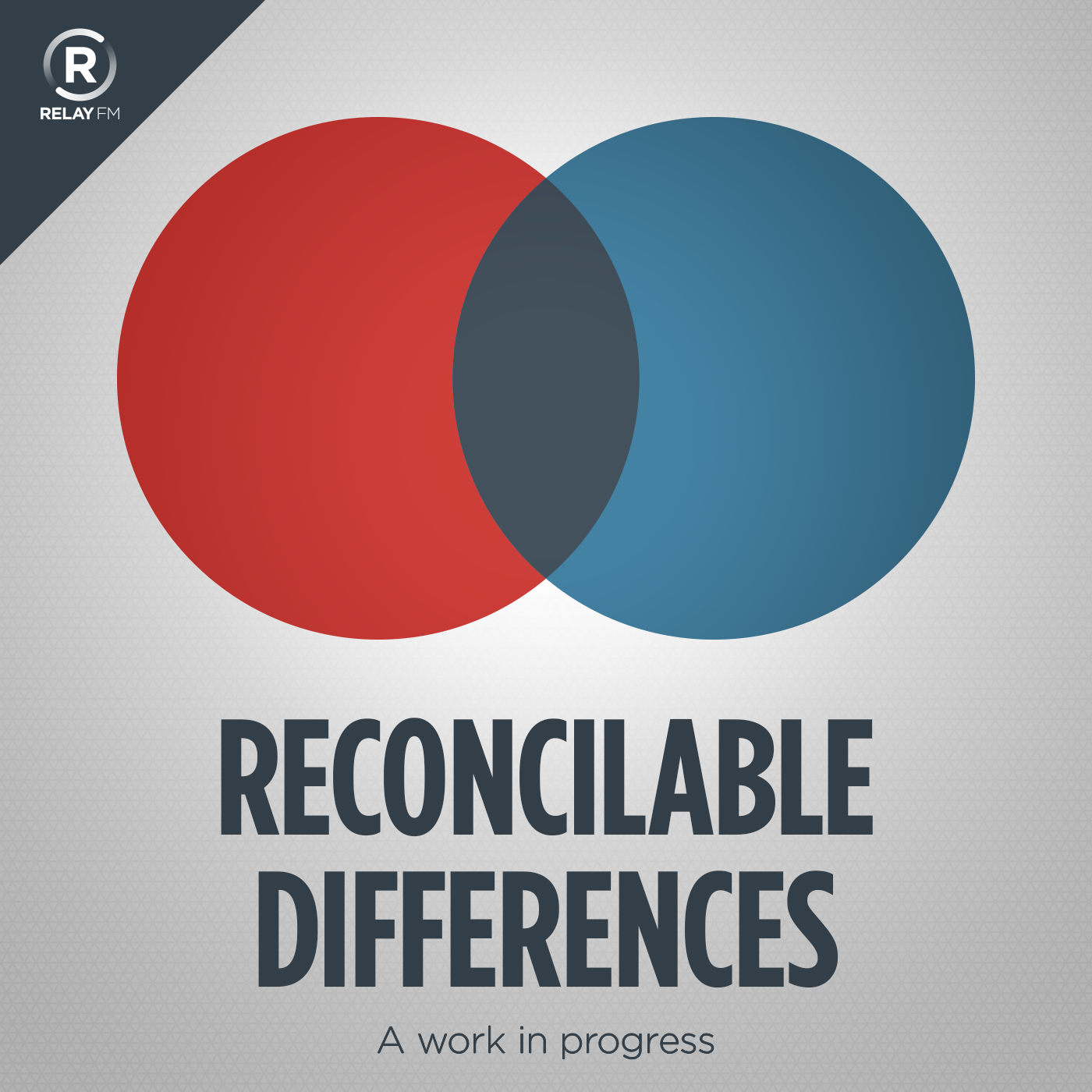 John Siracusa and Merlin Mann try to figure out exactly how they got this way.
October 4th, 2016 · 84 minutes
This week's follow-up covers good news/weird news on Merlin's wife's phone, more on "accessibility" settings, and how craftsmanship and quality often war with management.
The main topic is solo parenting. Facing The Shoe Crisis, thrice ruining the dinosaur eggs, and finding yourself in a Staples line that's literally not moving. Is fear and a…
---
September 21st, 2016 · 118 minutes
This week kicks off with a look at the rise of vaping, the decline of public infrastructure, and whether it's okay for authors to sign their own books in the airport store.
Merlin (finally) figures out how to join Slate Plus, John reminisces about Yahoo!, and both hosts advocate strongly for the vanishing genre of slow-paced movies about how…
---
September 6th, 2016 · 131 minutes
This week, Merlin figures out what's weird about John, and John declares Merlin to be a clique mixer.
The main topic this week is high school reunions. Or, at least it starts out that way. John and Merlin are both pretty good at not going to things, then ruminating about it.
(Recorded Tuesday, August 30, 2016)
---
August 25th, 2016 · 91 minutes
This week opens with some follow-up on John's recent sauce talk, including suggestions on selecting tomatoes and sweating the iffy authenticity of olive oil. John helps Merlin understand modern peaches.
Listeners are encouraged to support Relay FM and are tantalized with details of a very special episode that will soon be available for members …
---
August 9th, 2016 · 99 minutes
This week kicks off with some follow-up on John's receipt of the coveted Blue Check on Twitter alongside some speculation on the lack of motivation that seems to smother even Twitter's most half-hearted approaches to managing abuse.
Further follow-up concerns pronunciation of "Marina" (say məˈrēnə), thoughts on being "The Other Guy" on a pod…
---
July 28th, 2016 · 106 minutes
This week we open on John struggling to jump through the hoops to get verified on Twitter. This leads to a discussion of the myriad ways in which abuse thrives unchecked in the absence of decisive action by Twitter-the-company. John excruciates over his now-required bio blurb.
In follow-up, several listeners are thanked and acknowledged, and …
---
July 14th, 2016 · 101 minutes
This week kicks off with Merlin ranting about his mixed feelings about spoiler warnings, and, as usual, John assumes the role of Good Cop on the audience's behalf.
Then, there's some discussion of how John has been gently introducing Merlin to his favorite anime films. Note: audience homework to watch the film Millennium Actress for future di…
---
June 30th, 2016 · 117 minutes
[**N.B.** This episode contains a very brief discussion of plot points in the movie, Finding Dory. Skip from 0:15:41 to 0:19:33 to avoid minor spoilers.]
This week kicks off with a discussion on the nature of inflammable jammies and general rehearsals for panic. There's some quick FU on Ted Leo, followed by some lessons of Finding Dory.…
---
June 16th, 2016 · 126 minutes
This week starts with a vigorous dive into the X-Men movie franchise and what exactly your hosts love and don't about modern superhero movies.
Then, Merlin briefly lapses into some serious Glenning by torturing John with anecdotes about hanging out with Aimee Mann (plus some assorted randos John's mostly never heard of).
The main topic i…
---
June 2nd, 2016 · 100 minutes
This week opens with John's meditation on pronunciation, accents, and the gradual disappearance of America's once-diverse tapestry of vowel sounds. This somehow leads to a rueful examination of the modern media landscape, focusing on the Big Black Box where all the ugly and capricious business of media distribution probably gets decided.
Merlin…
---