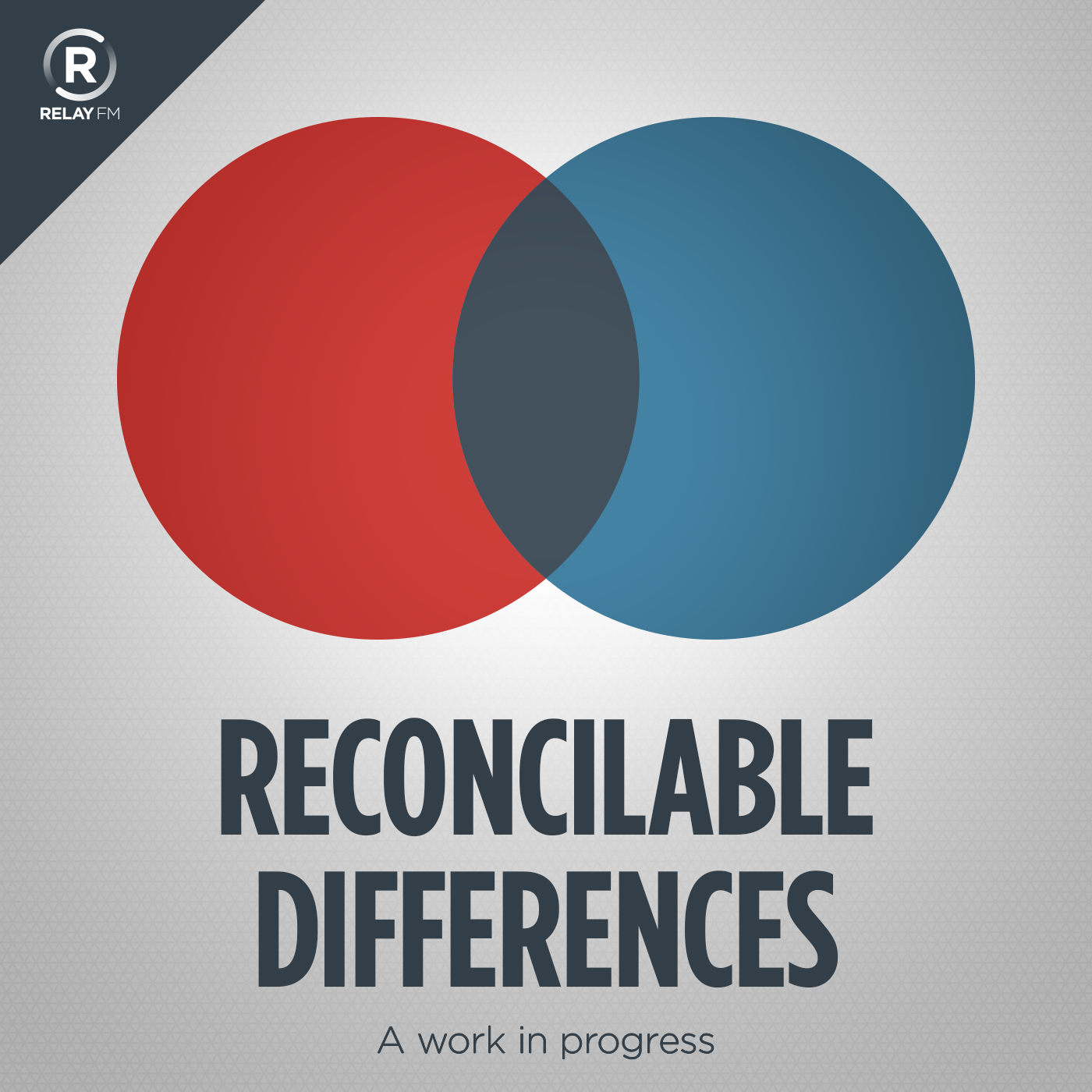 John Siracusa and Merlin Mann try to figure out exactly how they got this way.
December 1st, 2016 · 113 minutes
This week, John has follow-up from Jason the Ranger regarding the weird smell in his house.
Next up, your hosts have a few quick thoughts on the recent presidential election and the extent to which convincing voters that citrus fruits are bipeds might have changed the outcome.
The main topic this week is Free Will. While Merlin has co…
---
November 16th, 2016 · 116 minutes
As your hosts brace for the quadrennial U.S. Presidential election (yes, this was recorded the night before), Merlin illuminates the seedy underbelly of YouTube upload workarounds, John says Merlin's head is definitely getting bigger, and Merlin considers John's new theory regarding helium and weight loss. Merlin pronounces more things wrong and m…
---
November 1st, 2016 · 108 minutes
This week, John has been encouraged to pierce Merlin more, and Merlin still hasn't watched Millennium Actress (although they offer a helpful listener suggestion on how you can).
Your hosts compare how they use Twitter these days and talk about the different ways they deploy the heart icon. They wonder aloud about who actually sees what on …
---
October 18th, 2016 · 105 minutes
This week, John and Merlin reminisce about the Flowbee, sea monkeys, and the alternately disappointing and satisfying quality of the action figures in their youth. Merlin briefly impersonates Dan Moren and shares that his iPhone activation problems were not unique. John conclusively demonstrates the mini ways that Merlin can't hear himself prono…
---
October 4th, 2016 · 84 minutes
This week's follow-up covers good news/weird news on Merlin's wife's phone, more on "accessibility" settings, and how craftsmanship and quality often war with management.
The main topic is solo parenting. Facing The Shoe Crisis, thrice ruining the dinosaur eggs, and finding yourself in a Staples line that's literally not moving. Is fear and a…
---
September 21st, 2016 · 118 minutes
This week kicks off with a look at the rise of vaping, the decline of public infrastructure, and whether it's okay for authors to sign their own books in the airport store.
Merlin (finally) figures out how to join Slate Plus, John reminisces about Yahoo!, and both hosts advocate strongly for the vanishing genre of slow-paced movies about how…
---
September 6th, 2016 · 131 minutes
This week, Merlin figures out what's weird about John, and John declares Merlin to be a clique mixer.
The main topic this week is high school reunions. Or, at least it starts out that way. John and Merlin are both pretty good at not going to things, then ruminating about it.
(Recorded Tuesday, August 30, 2016)
---
August 25th, 2016 · 91 minutes
This week opens with some follow-up on John's recent sauce talk, including suggestions on selecting tomatoes and sweating the iffy authenticity of olive oil. John helps Merlin understand modern peaches.
Listeners are encouraged to support Relay FM and are tantalized with details of a very special episode that will soon be available for members …
---
August 9th, 2016 · 99 minutes
This week kicks off with some follow-up on John's receipt of the coveted Blue Check on Twitter alongside some speculation on the lack of motivation that seems to smother even Twitter's most half-hearted approaches to managing abuse.
Further follow-up concerns pronunciation of "Marina" (say məˈrēnə), thoughts on being "The Other Guy" on a pod…
---
July 28th, 2016 · 106 minutes
This week we open on John struggling to jump through the hoops to get verified on Twitter. This leads to a discussion of the myriad ways in which abuse thrives unchecked in the absence of decisive action by Twitter-the-company. John excruciates over his now-required bio blurb.
In follow-up, several listeners are thanked and acknowledged, and …
---