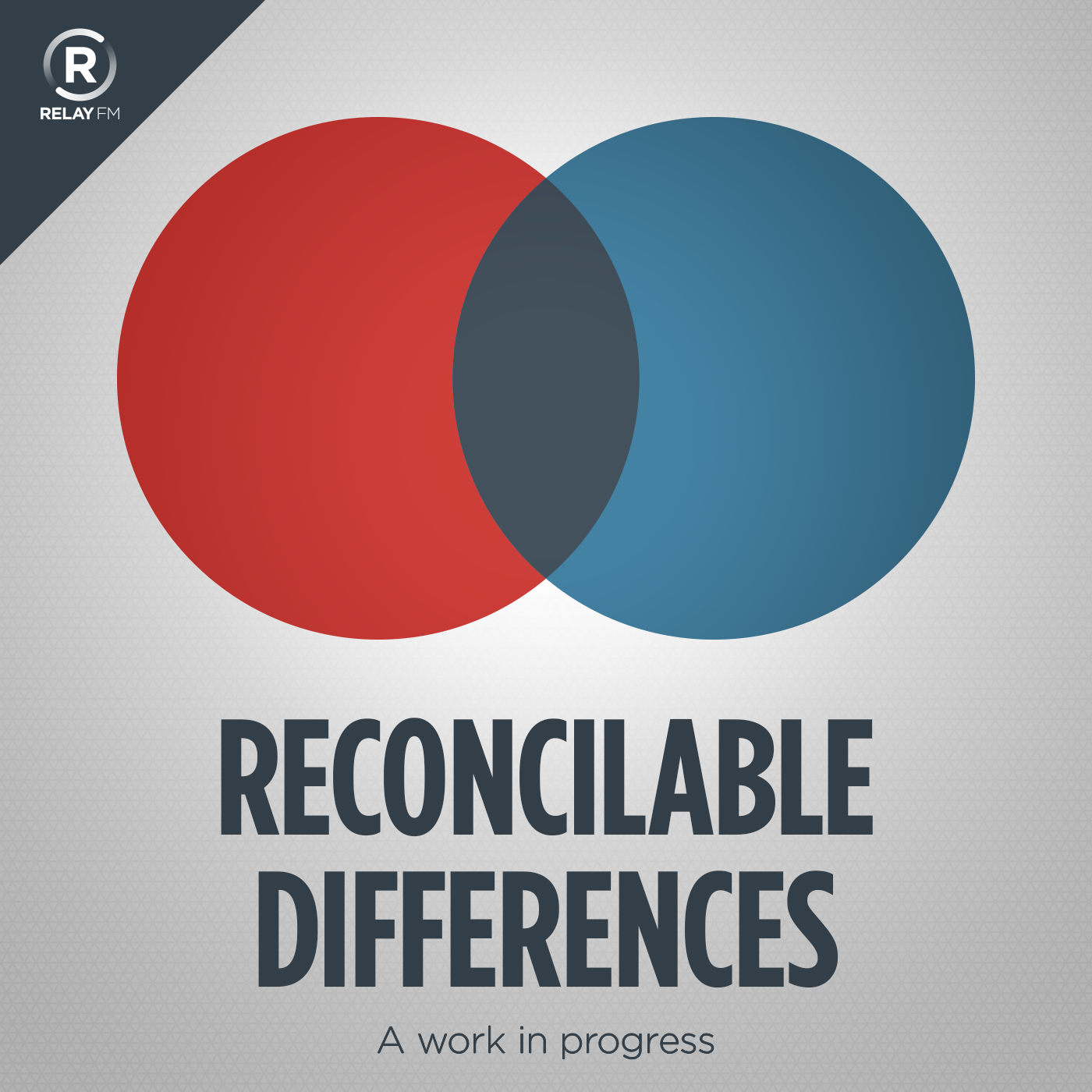 John Siracusa and Merlin Mann try to figure out exactly how they got this way.
January 26th, 2017 · 131 minutes
This week, it doesn't take long to get deep in the stack on texting people in the same room, John's take on pound-sign hashtags, and the location of Merlin's missing meat.
The mini-topic this week is tattoos. Specifically, why Merlin has developed such strong feelings about tattoos, plus John's vision of a world free of theoretical tattoo …
---
January 12th, 2017 · 117 minutes
This week, John won't talk about his job, Merlin has jury duty (yes, again), and your hosts do some follow-up on documentaries. The disappearing of classic episodes of older PBS shows is lamented.
The main topic this week is Dad Stuff. Dad Jokes, Dad Hats, and Dad…everything. In particular, when did Dad Jokes become a thing, and exactly w…
---
December 22nd, 2016 · 100 minutes
This week, Merlin introduces John to a thriving culture of internet busybodies. What happens when we're only ever exposed to people who look or think like we do? What would we do with free access to an all-you-can-eat Fun Dip buffet?
In follow-up, John learns about "Bay Lake," but badly confuses his celebrity folk heroes. Around a YouTube serie…
---
December 15th, 2016 · 180 minutes
This week kicks off with some contentious claims that Merlin is a crammer and John is a monster. Merlin reminds John that he is out of his depth, and John remembers things. Also, some brief talk on Apple router alternatives and learning to tolerate morning notifications.
Lots of follow-up on Free Will, including thoughts on Heisenberg, tail-c…
---
December 1st, 2016 · 113 minutes
This week, John has follow-up from Jason the Ranger regarding the weird smell in his house.
Next up, your hosts have a few quick thoughts on the recent presidential election and the extent to which convincing voters that citrus fruits are bipeds might have changed the outcome.
The main topic this week is Free Will. While Merlin has co…
---
November 16th, 2016 · 116 minutes
As your hosts brace for the quadrennial U.S. Presidential election (yes, this was recorded the night before), Merlin illuminates the seedy underbelly of YouTube upload workarounds, John says Merlin's head is definitely getting bigger, and Merlin considers John's new theory regarding helium and weight loss. Merlin pronounces more things wrong and m…
---
November 1st, 2016 · 108 minutes
This week, John has been encouraged to pierce Merlin more, and Merlin still hasn't watched Millennium Actress (although they offer a helpful listener suggestion on how you can).
Your hosts compare how they use Twitter these days and talk about the different ways they deploy the heart icon. They wonder aloud about who actually sees what on …
---
October 18th, 2016 · 105 minutes
This week, John and Merlin reminisce about the Flowbee, sea monkeys, and the alternately disappointing and satisfying quality of the action figures in their youth. Merlin briefly impersonates Dan Moren and shares that his iPhone activation problems were not unique. John conclusively demonstrates the mini ways that Merlin can't hear himself prono…
---
October 4th, 2016 · 84 minutes
This week's follow-up covers good news/weird news on Merlin's wife's phone, more on "accessibility" settings, and how craftsmanship and quality often war with management.
The main topic is solo parenting. Facing The Shoe Crisis, thrice ruining the dinosaur eggs, and finding yourself in a Staples line that's literally not moving. Is fear and a…
---
September 21st, 2016 · 118 minutes
This week kicks off with a look at the rise of vaping, the decline of public infrastructure, and whether it's okay for authors to sign their own books in the airport store.
Merlin (finally) figures out how to join Slate Plus, John reminisces about Yahoo!, and both hosts advocate strongly for the vanishing genre of slow-paced movies about how…
---