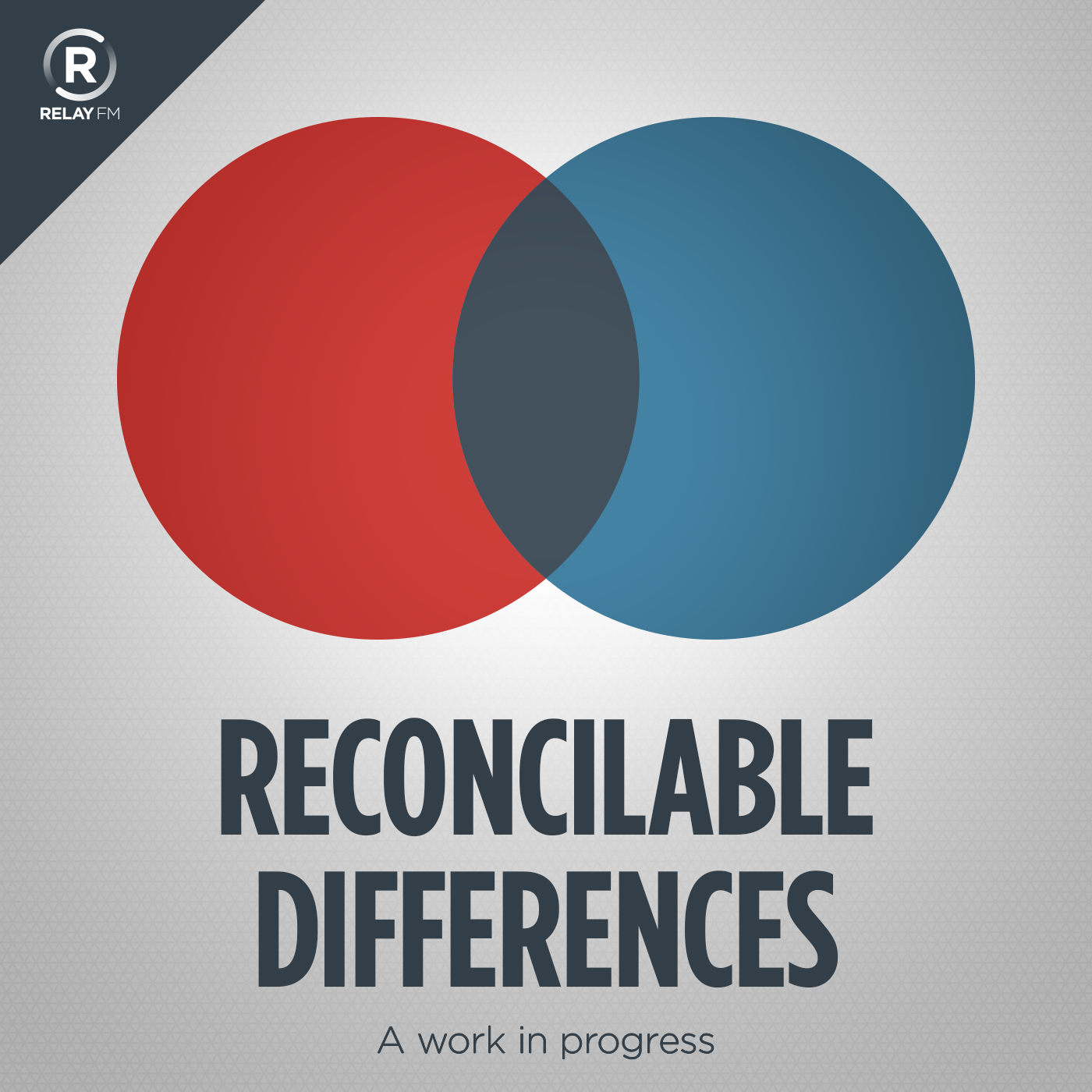 John Siracusa and Merlin Mann try to figure out exactly how they got this way.
May 19th, 2016 · 122 minutes
This week starts with some updates on Merlin's cat, her newly discovered medical conditions, and Merlin's ruminations on how much he's prepared to tolerate regarding her health budget and snack preferences.
In follow-up, the boys address the length of the last episode and debate the merits of chapter markers. Are they an attractive nuisance tha…
---
May 5th, 2016 · 201 minutes
This week opens with some followup on the ownership of Star Wars and the zero-sum game of ugly corporate distribution battles. John visits San Francisco, sees Todd and Merlin, and there is talk about the modern history of film VFX.
Merlin catches John up on the extraordinary amount of The Walking Dead episodes he's been watching (out of ord…
---
April 21st, 2016 · 162 minutes
This week, John and Merlin have two really big topics.
Things kick off with a discussion of Star Wars. In particular, there is extensive discussion of your hosts' interests and preferences regarding preservation and fan restorations of the original trilogy, along with a wish list, speculations, and pipe dreams for an official re-release. We…
---
April 7th, 2016 · 130 minutes
This week, things kick off with a lively discussion of ASMR, furries, bronies, juggaloes, some more car talk, teenaged drinking, and John's libido.
The main topic is sense of humor. How, where, when, and from whom did the boys learn what makes them laugh? How come British things seem extra funny? Why does Lisa need braces? How did the Harlem…
---
March 22nd, 2016 · 135 minutes
This week, John and Merlin kick things off with a discussion of the non-English languages kids get exposed to and how Mandarin maybe isn't the new French.
The main topic focuses on cars and driving. First, there's the automobiles that their families did or didn't drive and why. Then, John educates Merlin on the evolution of consumer car d…
---
March 10th, 2016 · 118 minutes
This week kicks off with some depressing follow-up on Merlin's stove and his concern that John might think he's a terrible person. John bemoans the dilapidated state of his own house as well as his grudging tolerance for that state.
The main topic is meeting your heroes. Who do you wish you could meet and why? What would you say to Steve Jobs…
---
February 25th, 2016 · 94 minutes
This week, John and Merlin kick things off with a discussion of the Sturm und Drang around dealing with kids' homework. Things continue with a mostly spoiler-free discussion of The Leftovers.
The main topic is trust your mechanic. How to survive working with the experts who diagnose and fix your problems. John's not a Dead Kennedys fan,…
---
February 11th, 2016 · 118 minutes
This week, John and Merlin start out by talking about the value of exposing yourself to new or uncomfortable ideas (and how it can be difficult).
Following a tuneful diversion on their favorite music as kids, the boys jump into the main topic: how and when to recommend things to other people.
What's right and for whom? How do you distingu…
---
January 28th, 2016 · 112 minutes
This week, John ruthlessly critiques Merlin's Google Docs style, followed by a tentative announcement about how listeners can help support the show.
The primary topic this week is names and naming. Merlin struggles in vain to pronounce John's name to his satisfaction, John reveals his middle name, and the boys dive deep on the lore, reality, …
---
January 14th, 2016 · 132 minutes
This week, John critiques Merlin's online editing skills, which leads to a discussion of coding conventions. Merlin, in turn, critiques John's propensity to murder a joke by telling it in weird bullets.
Next up, we learn that Merlin has (finally) watched The Game all the way through, which leads to a spoiler-heavy dive into this terrific …
---