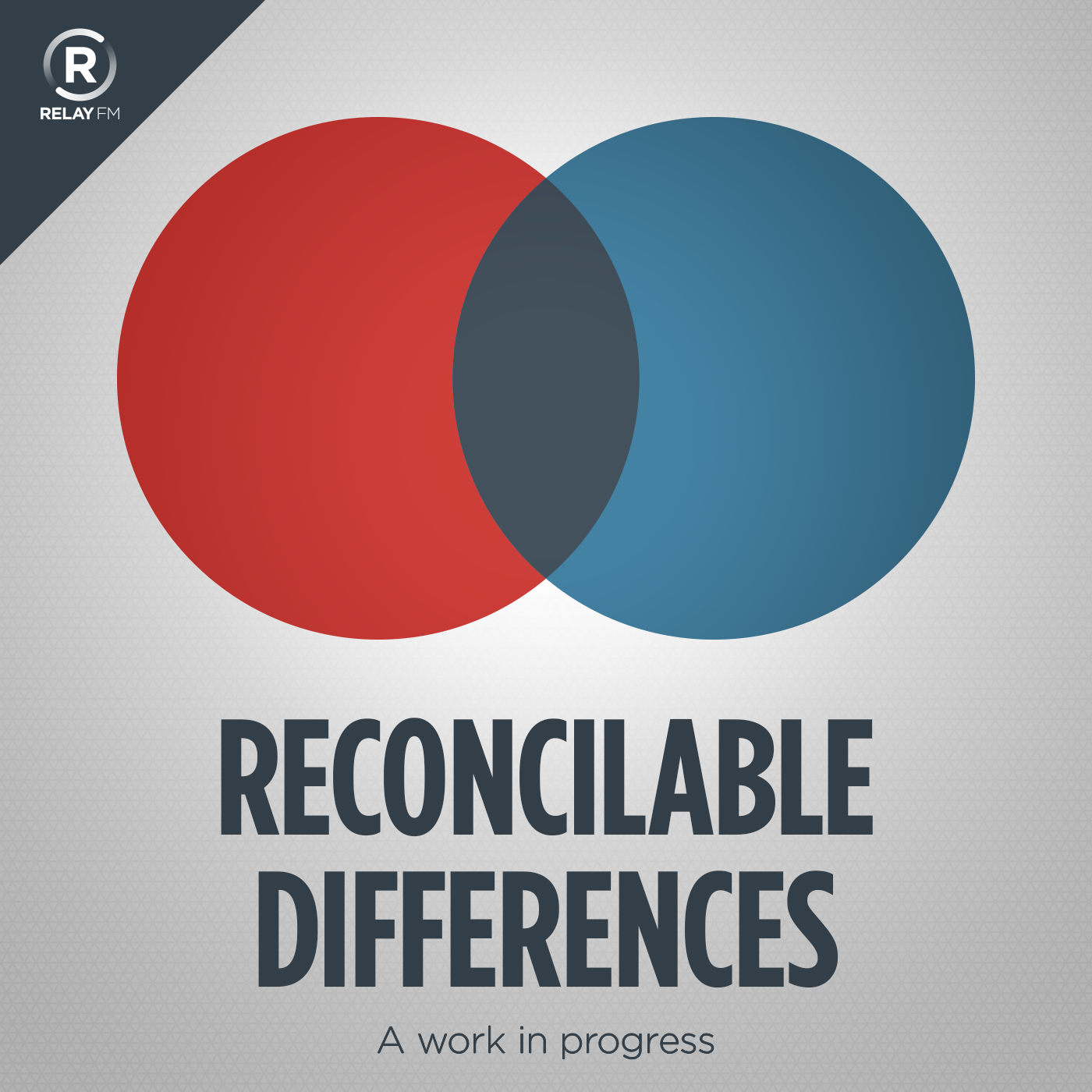 John Siracusa and Merlin Mann try to figure out exactly how they got this way.
February 25th, 2016 · 94 minutes
This week, John and Merlin kick things off with a discussion of the Sturm und Drang around dealing with kids' homework. Things continue with a mostly spoiler-free discussion of The Leftovers.
The main topic is trust your mechanic. How to survive working with the experts who diagnose and fix your problems. John's not a Dead Kennedys fan,…
---
February 11th, 2016 · 118 minutes
This week, John and Merlin start out by talking about the value of exposing yourself to new or uncomfortable ideas (and how it can be difficult).
Following a tuneful diversion on their favorite music as kids, the boys jump into the main topic: how and when to recommend things to other people.
What's right and for whom? How do you distingu…
---
January 28th, 2016 · 112 minutes
This week, John ruthlessly critiques Merlin's Google Docs style, followed by a tentative announcement about how listeners can help support the show.
The primary topic this week is names and naming. Merlin struggles in vain to pronounce John's name to his satisfaction, John reveals his middle name, and the boys dive deep on the lore, reality, …
---
January 14th, 2016 · 132 minutes
This week, John critiques Merlin's online editing skills, which leads to a discussion of coding conventions. Merlin, in turn, critiques John's propensity to murder a joke by telling it in weird bullets.
Next up, we learn that Merlin has (finally) watched The Game all the way through, which leads to a spoiler-heavy dive into this terrific …
---
December 17th, 2015 · 126 minutes
This week, John and Merlin start out by exploring the challenges of sleep and AppleTV.
Next, John probes Merlin about why exactly he's so interested in remembering and recording his whackadoodle dreams. We learn, for example, that Permiso delivers 3 to 5 surprises per day.
Finally, Merlin interrogates John about why he dislikes and avoids …
---
December 3rd, 2015 · 114 minutes
This week, your hosts cover TV buying decisions, the legacy of Star Wars, thoughts on holidays, and how to not end up raising Dudley Dursley.
---
November 19th, 2015 · 113 minutes
This time out, John and Merlin start with a consideration of parenting advice and (surprise) the Star Wars prequels.
Then, the wardrobe is opened for a discussion of clothing. What your hosts choose to wear and why, and how best to telegraph the desire to be a non-combatant in the fashion race.
Merlin encourages listeners to give John _a…
---
November 5th, 2015 · 156 minutes
This episode, John and Merlin have a spirited debate on netspeak and emoji talk (🤕👹😭), then address the Wonderful World of Disney (World), including what makes it great and what keeps it relevant.
---
October 22nd, 2015 · 159 minutes
This week kicks off with some further discussion of salad and the video game, Destiny, and then proceeds into some talk about the current TV season and the state of late-night programming.
The centerpiece of the episode is a lot of talk about travel, focused on the myriad reasons your hosts find it so terribly difficult. Observations on helpl…
---
October 8th, 2015 · 92 minutes
This week, the boys return for Season Two.
Things kick off with a clandestine follow-up discussion of evolution based on an unreleased episode of a different podcast. Don't ask.
The ball really gets rolling when John ruefully updates us on the stressful state of renovations to his house—and how his quest for quality collides with whatever…
---