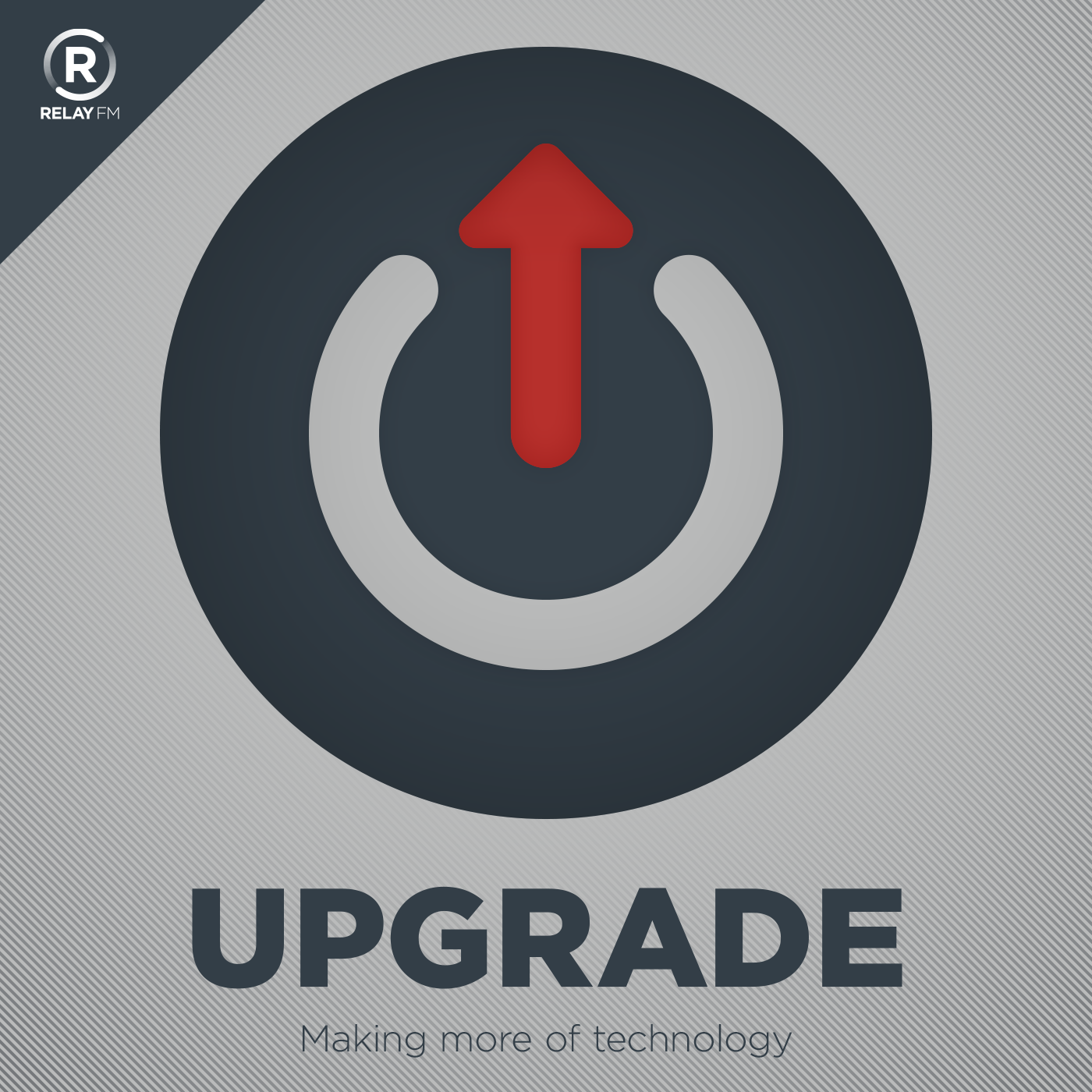 July 24th, 2017 · 86 minutes
Does the Mac mini have a place in the Mac line-up, or should it fade into the sunset? Which Mac laptop--MacBook, MacBook Air, or MacBook Escape--is the best choice for a new college student? All this, plus lasers and fireworks, on this week's edition of Upgrade.
---
July 18th, 2017 · 99 minutes
This week Jason is making some big changes in his life, including trying out a to-do app and using his iPad Pro extensively via a cellular network. Myke looks into what's motivated these changes, and how well they're working. Plus we discuss emoji, AirPods, and at the very end of the show, "Spider-Man: Homecoming."
---
July 10th, 2017 · 87 minutes
Is Apple taking a risk in potentially releasing a high-end, high-cost iPhone model in addition to the regular models this fall, as is rumored? Also, Jason and Myke try to come to terms with the possibility of a $1000-plus 'iPhone Pro'. Jason also talks about inviting the Amazon Echo Show and its touchscreen into his kitchen, and we discuss peanut …
---
July 3rd, 2017 · 97 minutes
Jason convinces Myke to upgrade to iOS 11 so they can both talk about using it on their iPads, including the new 10.5-inch iPad Pro. Also, Jason announces his enormous strategic partnerships and sends the stock market on an adventure! Finally, Jason breaks down Photos on macOS High Sierra.
---
June 26th, 2017 · 88 minutes
An Apple secrecy presentation is leaked to the press? Jason and Myke break down an exclusive from The Outline, before moving on to discuss Scott Forstall's emergence from Broadway to talk about 10 years of iPhone.
---
June 19th, 2017 · 86 minutes
The new iPad Pros have arrived, and Jason and Myke have spent the last week with both the 12.9- and 10.5-inch models. We give our reactions to the new displays, detail what's new with previous versions, get excited about one day using iOS 11, and offer advice about which iPad Pro model is the right one to buy. In other news, we also ponder a grim …
---
June 12th, 2017 · 98 minutes
Jason and Myke pick up many threads from WWDC 2017, including San Jose's suitability as an event host, the first reviews of the iPad Pro, a bunch of news we didn't know about during our last episode, and Jason's close encounter with a functioning HomePod speaker.
---
June 5th, 2017 · 82 minutes
Live from San Jose, in the immediate aftermath of the WWDC 2017 Keynote, Jason and Myke break down the entire event. We've got new Macs, new iPads, new versions of all of Apple's operating systems, and the official results of our keynote draft.
---
May 29th, 2017 · 94 minutes
It's time for Jason and Myke to reveal their picks for what will happen on stage at the WWDC 2017 keynote! They draft 20 different things they expect (or hope) to see featured on stage in San Jose next week. Who will emerge with this year's prediction crown? We'll all know on June 5.
---
May 22nd, 2017 · 96 minutes
Jason and Myke discuss potential hardware announcements at WWDC--what they might be, and what message they might send. We also discuss a little bit about Google IO, including announcements about Google Photos and emoji, and get a little misty while thinking about Steve Jobs' last product, Apple Park.
---