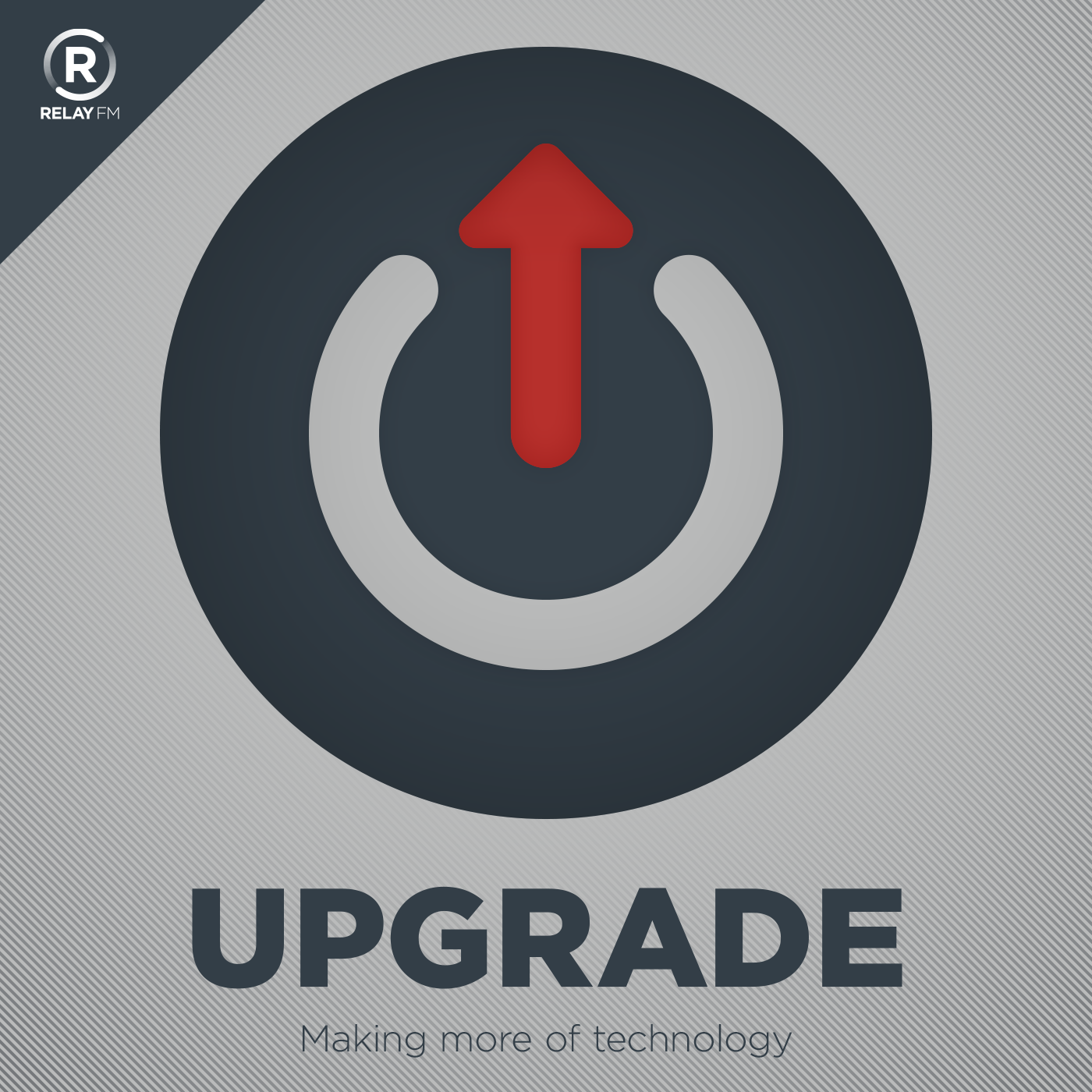 January 16th, 2017 · 99 minutes
Jason and Myke break down the second annual Six Colors Apple Report Card, as three dozen Apple watchers grade how the company did in 2016—and Myke chimes in with his own votes.
---
January 9th, 2017 · 96 minutes
Jason and Myke return from their well-deserved holiday to discuss the 10th anniversary of the iPhone and Jason's reactions to the iPhone back in the day. Then we tell the tale of the day San Diego got Ahoy Telephoned.
---
January 2nd, 2017 · 125 minutes
Once again, Myke and Jason pick their favorite products of the year! But this year, they are aided in their pursuit of excellent by the votes of you, the loyal Upgradians.
---
December 26th, 2016 · 98 minutes
This week it's all about the Mac, as Jason and Myke discuss Tim Cook's attempts to reassure the concerned Mac user base, Bloomberg's report about Apple's Mac product-release struggles, and if the Mac is really a truck at all.
---
December 19th, 2016 · 116 minutes
This week, Jason reviews the AirPods while Myke waits for his to arrive. We also discuss Apple's removal of the battery indicator from MacBooks, and at the very end of the show do a special Myke at the Movies review of "Rogue One."
---
December 12th, 2016 · 141 minutes
Myke's got a new office! Also, we follow up on our conversation about ARM Macs and try to explain Single Sign On for Apple TV. Finally, after 25 years, Jason has watched "Home Alone" and will discuss it on a new Myke at the Movies.
---
December 5th, 2016 · 79 minutes
Will Apple move the Mac to ARM processors? Myke thinks it's inevitable, and Jason thinks it's well within Apple's power—but thinks it won't happen. We also discuss Apple possibly moving some iPhone manufacturing to the United States.
---
November 28th, 2016 · 114 minutes
Is Apple a big business trapped in the body of a startup? Myke and Jason discuss that issue, say lots of things that might be quoted out of context later, and then settle in to watch 1984's "Gremlins."
---
November 21st, 2016 · 81 minutes
Apple's doing some end-of-the-year cleaning, but what does it mean for the future of the company? This week Jason and Myke discuss the death of the AirPort router, the disbanding of the Mac automation team, and the release of a photo book highlighting Apple's hardware designs.
---
November 14th, 2016 · 87 minutes
After spending the last week with the new MacBook Pro, Jason reviews the Touch Bar and breaks down the approach Apple took in creating an entirely new way to interact with a Mac. Meanwhile, Myke prepares to record podcasts from an empty house with dodgy Internet access.
---