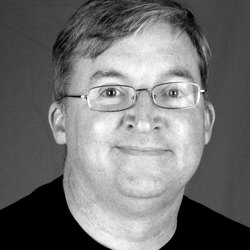 Jason Snell
http://sixcolors.com · @jsnell
Jason Snell was lead editor at Macworld for more than a decade and has written about Apple and other tech companies for two decades. Now he writes at Six Colors. He's also the guy who runs The Incomparable podcast network, which is all about geeky pop culture.
---
Broadcasts
Clockwise is a rapid-fire discussion of current technology issues hosted by Jason Snell and Dan Moren and featuring two special guests each week. Four people, four topics--and because we're always watching the clock, no episode is longer than 30 minutes.
David Sparks and Jason Snell spent their careers working for the establishment. Then one day, they'd had enough. Now they are independent workers, learning what it takes to succeed in the 21st century. They are… free agents.
Liftoff is a fortnightly podcast about space, the universe, and everything. You don't need to be a rocket scientist to understand the latest developments as explained by enthusiastic space fans Stephen Hackett and Jason Snell.
Upgrade looks at how companies including Apple, Amazon and Google shape the technology in our lives and how people do creative work in the digital age.