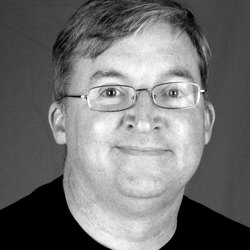 Jason Snell
Jason Snell writes Six Colors and has written about Apple for more than two decades. He was lead editor at Macworld for more than a decade. He also hosts The Incomparable and operates its podcast network, which is all about geeky pop culture.
---
Shows
Liftoff is a fortnightly podcast about space, the universe, and everything. You don't need to be a rocket scientist to understand the latest developments as explained by enthusiastic space fans Stephen Hackett and Jason Snell.
Upgrade looks at how technology shapes our lives, from the devices in our hands and pockets to the streaming music and video services that keep us entertained.
Retired Shows
What are the most important technology stories right now? From products and companies to services and trends, Download's weekly panel of experts analyzes the biggest topics in tech … and a few you may have missed.
Subnet 228 Episodes
The latest tech news, in a byte-sized update.
Guest Appearances