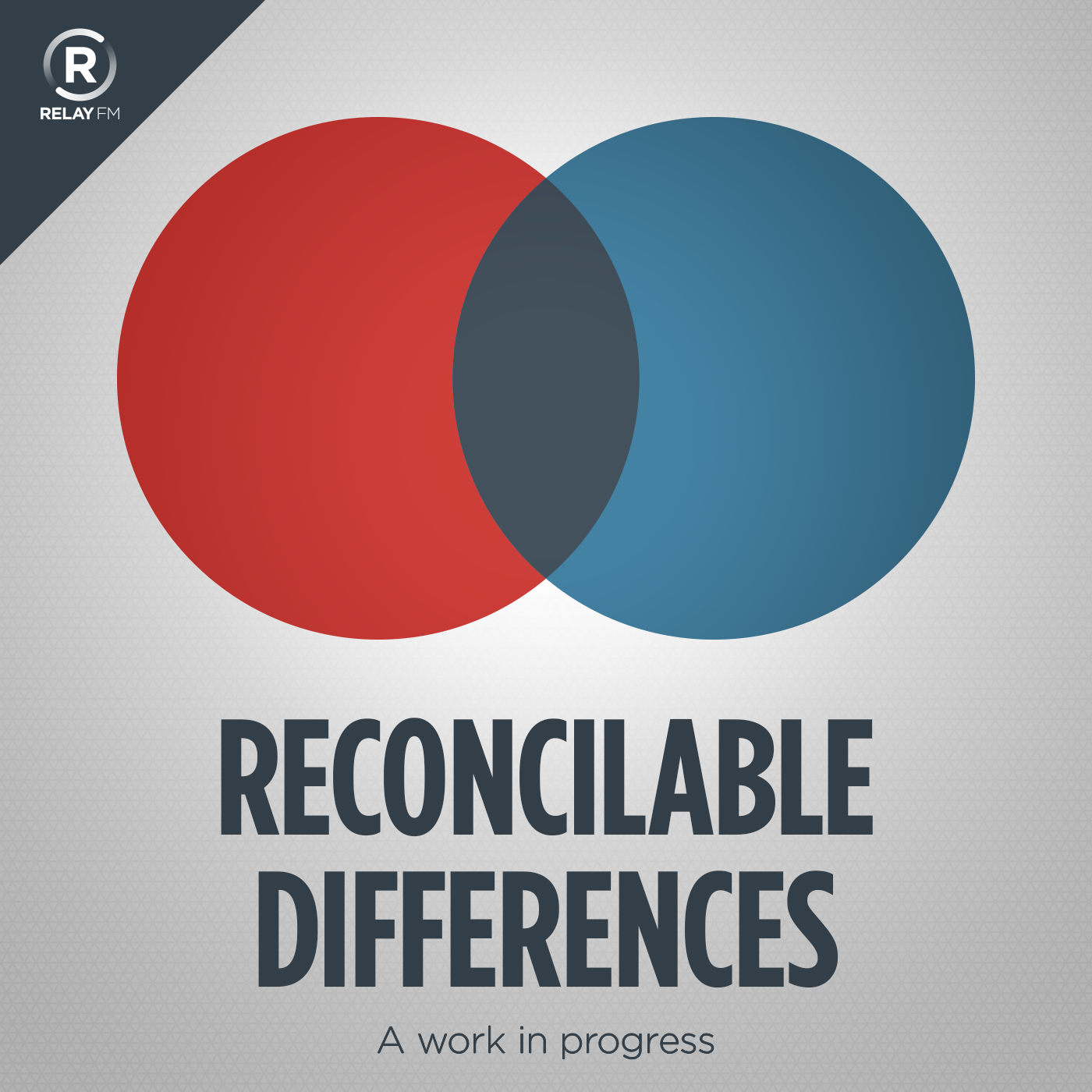 John Siracusa and Merlin Mann try to figure out exactly how they got this way.
June 15th, 2017 · 109 minutes
In this wraparound episode, your hosts kick off with follow-up on Arrival (no spoilers) and why John gets sad when people don't listen to the program. Merlin has questions about YouTube influences and quickly forgets John is on The Incomparable.
Do dogs like NPR, and how would we even know? Can you please turn the TV off, please? George is…
---
June 1st, 2017 · 111 minutes
This week kicks off with some follow-up on John's bird-enemy and why a person would ever eat popcorn with a spoon.
A (spoiler-free) check-in with The Leftovers Season 3 leads to a further discussion of trailers, recaps, and…spoilers. Your hosts address their approaches to "His 'n Hers" media consumption, and the joys of watching closely.

…
---
May 18th, 2017 · 97 minutes
Follow-up kicks off with Merlin's iMac repair and why it's fun to buy things with your phone. Strategies for tricking kids into watching media are explored, and John talks about why he's still a TiVo man. Engadget hangs John's Mac.
Merlin bemoans point-of-sale systems, and John provides important corrections from his wife on that weird metal …
---
May 3rd, 2017 · 119 minutes
This week, John and Merlin fret about their kids' health and inherited emotional baggage. Merlin fails at becoming Sisyphus, while John is pessimistic about keeping anything in pairs.
John shares his recent experience at a concert by his celebrity crushes, Aimee Mann and Jonathan Coulton. Jonathan gets dressy, and Aimee receives an important me…
---
April 19th, 2017 · 123 minutes
This week, Merlin helps a friend and John disallows an awkward neologism. John wonders who refills the store-smell machine.
John surprises Merlin by (finally) watching the film, Les Misérables, and shares his impressions. What works, what doesn't, and why does the sewer need to be so sewery?
In a surprisingly robust main topic, John recall…
---
April 5th, 2017 · 111 minutes
This week kicks off with John analyzing Merlin's various mouth noises, self-styled music cues, and personal sound effects. Both hosts get songs stuck in their heads. John lays a trap for Merlin, and Merlin shares an important new dream with the Ancient Bird.
At length, your hosts get a little meta, with follow-up on things Merlin still hasn't w…
---
March 23rd, 2017 · 151 minutes
This week kicks off with John talking about the new Zelda game alongside thoughts on what it takes to keep a franchise great.
In follow-up, John addresses online angst and agita about the recent discussion of Arrival.
Next up, Merlin gets his time in the barrel as John disabuses him of his self-styled situation as "the dumb one." Merlin …
---
March 7th, 2017 · 124 minutes
Merlin admits to almost watching something on TV and encourages John to talk him out of buying a new laptop. John has concerns about dander diamonds, and Merlin briefs John on the mechanics of modern version control.
This week's first topic is self-driving cars and how soon they're likely to be ready, as they say, for prime time. John canni…
---
February 23rd, 2017 · 110 minutes
This week, things open with a shockingly thorough discussion of chickens that somehow pivots to Costco caskets, TV buying decisions, Merlin's increasingly strange pronunciations, and John's reluctant agreement to become a cron job.
Follow-up covers John finding those charts about global living conditions and Merlin finally figuring out how to …
---
February 8th, 2017 · 111 minutes
This week starts off ignominiously, with John and Merlin both not remembering several things. Merlin proposes The File Card Effect, and John knows not to be too smart when searching Google. John celebrates the proper use of Title Case, while Merlin frets over wearing his memories down to a nub.
Mini-topic this week is Merlin's latest fraught…
---