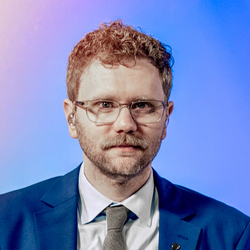 Stephen Hackett is the co-founder of Relay FM and hosts several shows on the network. Stephen's writing can be found at 512 Pixels, where he has generated typos about Apple, technology and more since 2008. He lives in Memphis, TN, with his wife, their three children and way too many old Macs.
---
Shows
Connected is a weekly panel discussion on Apple and the impact of technology on our lives. With each co-host having a unique background — and accent — Connected provides a perspective that no other show can.
A feed of just our special live events.
Liftoff is a podcast about space, the universe, and everything. You don't need to be a rocket scientist to understand the major developments as explained by enthusiastic space fans Stephen Hackett and Jason Snell.
Learn about getting the most from your Apple technology with focused topics and workflow guests. Creating Mac Power Users, one geek at a time since 2009.
Ungeniused is a show dedicated to covering the weirdest articles found on Wikipedia. Stephen Hackett and Myke Hurley are here to explain topics and share knowledge you'll never be able to use in real life.
Retired Shows
CMD+SPACE was an interview show by Myke Hurley that puts a spotlight on the people behind awesome projects. It predated Inquisitive.
What are the most important technology stories right now? From products and companies to services and trends, Download's weekly panel of experts analyzes the biggest topics in tech … and a few you may have missed.
Not all tech products succeed once on the market, and some are killed off with little warning. Flashback looks back at failed tech products to see what we can learn by studying their demises.
Query is like that one smart nerd in your family who gets stuck fixing everyone's computers and phones during holiday get-togethers. There's no reason to wait for help when tech goes wrong when there are experts ready to answer your questions. Submit questions by tweeting with the hashtag #askquery.
The Prompt was a weekly panel discussion on technology, and the culture surrounding Apple and related companies. It was hosted by Federico Viticci, Myke Hurley, and Stephen Hackett. The Prompt became Connected when Relay FM launched.
Guest Appearances