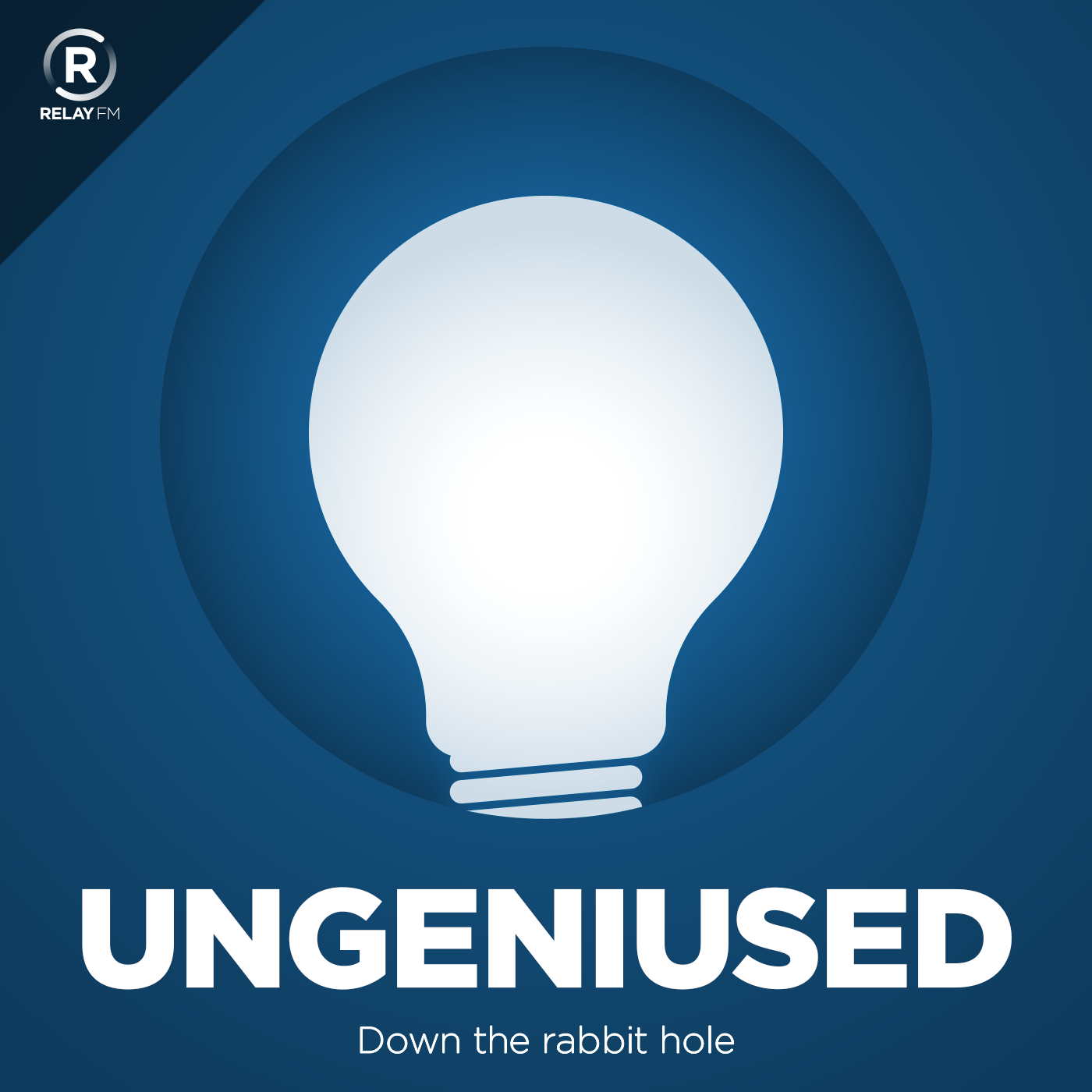 Ungeniused is a show dedicated to covering the weirdest articles found on Wikipedia. Stephen Hackett and Myke Hurley are here to explain topics and share knowledge you'll never be able to use in real life.
February 15th, 2017 · 10 minutes
On May 22, 1856, Preston Brooks attacked Charles Sumner on the floor of the U.S. Senate, striking him repeatedly with a cane until he was unconscious.
---
February 1st, 2017 · 13 minutes
Get out your maps! We're going to a mining town.
Or what's left of one, at least.
---
January 18th, 2017 · 17 minutes
London to New York in three hours. Welcome to Concorde.
---
January 4th, 2017 · 25 minutes
On November 24, 1971, a hijacker parachuted out of the back of a Boeing 727 and into the history books.
---
December 23rd, 2016 · 6 minutes
We find tinsel distracting.
---
December 7th, 2016 · 10 minutes
Some claim the United States Navy was experimenting with electromagnetism in 1943. Stories say it rendered a ship invisible and teleported it over 200 miles.
---
November 23rd, 2016 · 7 minutes
Not everyone believes the planet beneath our feet is spherical. The groups have been around for centuries, and survive today, thanks to the Internet.
---
November 10th, 2016 · 8 minutes
Are you ever concerned that a loved one may burst into flames in their sleep? You probably don't have to worry about spontaneous human combustion. Probably.
---
October 26th, 2016 · 9 minutes
Republicans and Democrats have you down this election cycle? Why not consider a non-human candidate?
---
October 12th, 2016 · 11 minutes
The Games of the III Olympiad were marred by exploitation, experimentation and a near-deadly marathon.
---