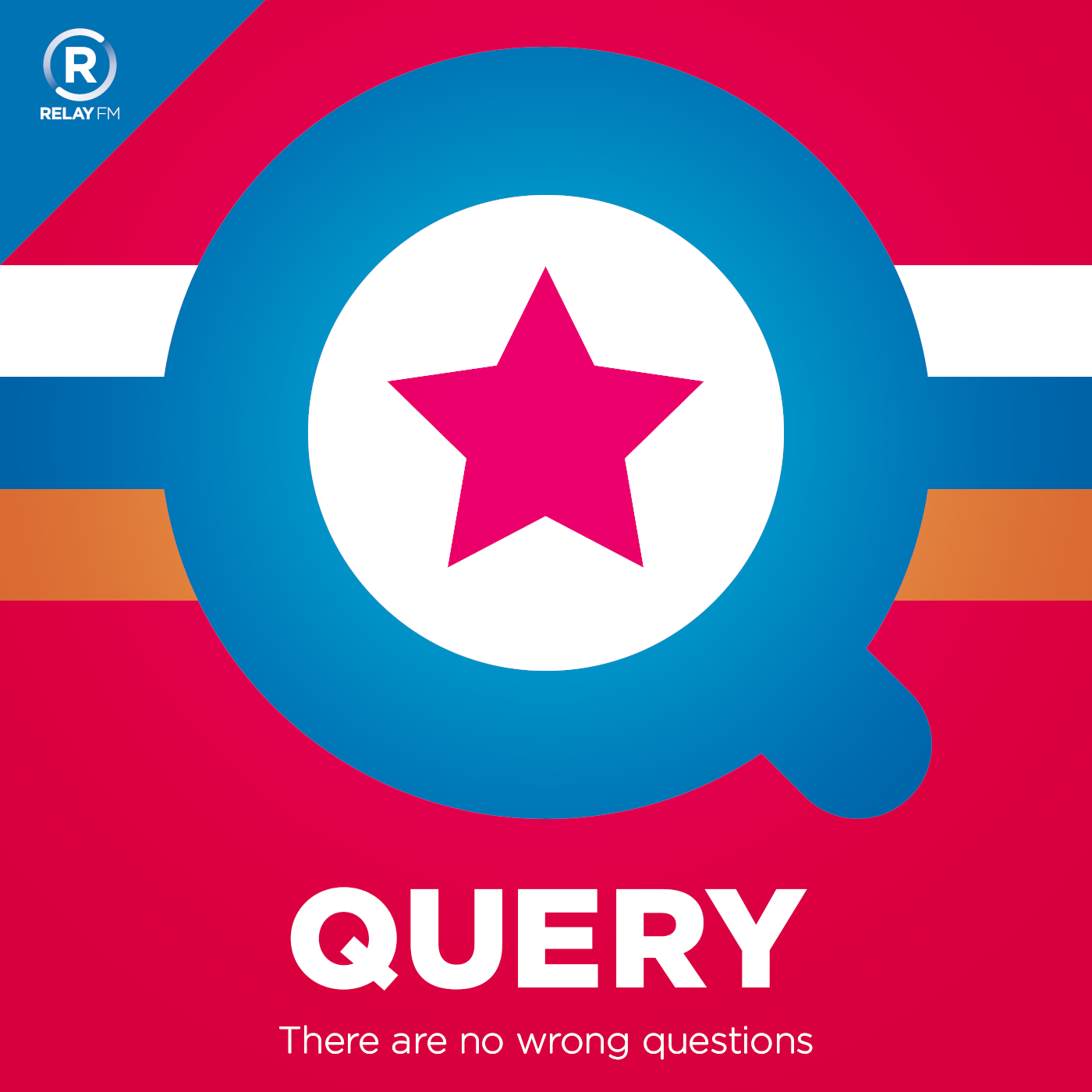 Query is like that one smart nerd in your family who gets stuck fixing everyone's computers and phones during holiday get-togethers. There's no reason to wait for help when tech goes wrong when there are experts ready to answer your questions. Submit questions by tweeting with the hashtag #askquery.
July 19th, 2017 · 26 minutes
Michael wants to keep his location private on social media, Neal is looking into iCloud Family Sharing and Max just wants to keep his AirPods clean. Then, a fix for a forgetful Spotlight and the country Ren calls home.
---
July 12th, 2017 · 28 minutes
iCloud Photo Library can have a serious impact on your backup strategy, as Matthew, Dave and Ryan have learned. After trying to clear up the cloud service's various modes, Ren and Stephen talk about task managers, help Alex pick out a drawing app for the iPad, and discuss gaming PCs.
---
July 5th, 2017 · 31 minutes
This week, Serenity and Stephen help Tyler with some personal hotspot concerns and share their excitement over iOS 11's features. Then, they tackle Mac backups for Richard, help Doug make a cinemagraph and pick out an iOS device for Daniel.
---