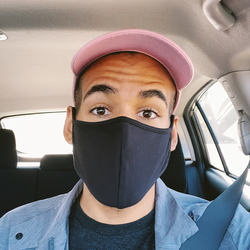 Mikah Sargent
---
Broadcasts
Clockwise is a rapid-fire discussion of current technology issues hosted by Dan Moren and Mikah Sargent and featuring two special guests each week. Four people, four topics--and because we're always watching the clock, no episode is longer than 30 minutes.
Caution! Listening to this weekly show about technology and culture may cause the following symptoms: uncontrollable laughter, onset confusion, chronic empathy, and heightened awareness. Listen at your own risk!
Each week, join game developer Brianna Wu, technology journalists Georgia Dow and Mikah Sargent, and game enthusiast Steve Lubitz as they analyze the week's biggest stories in the video game industry from different perspectives.
Guest Appearances