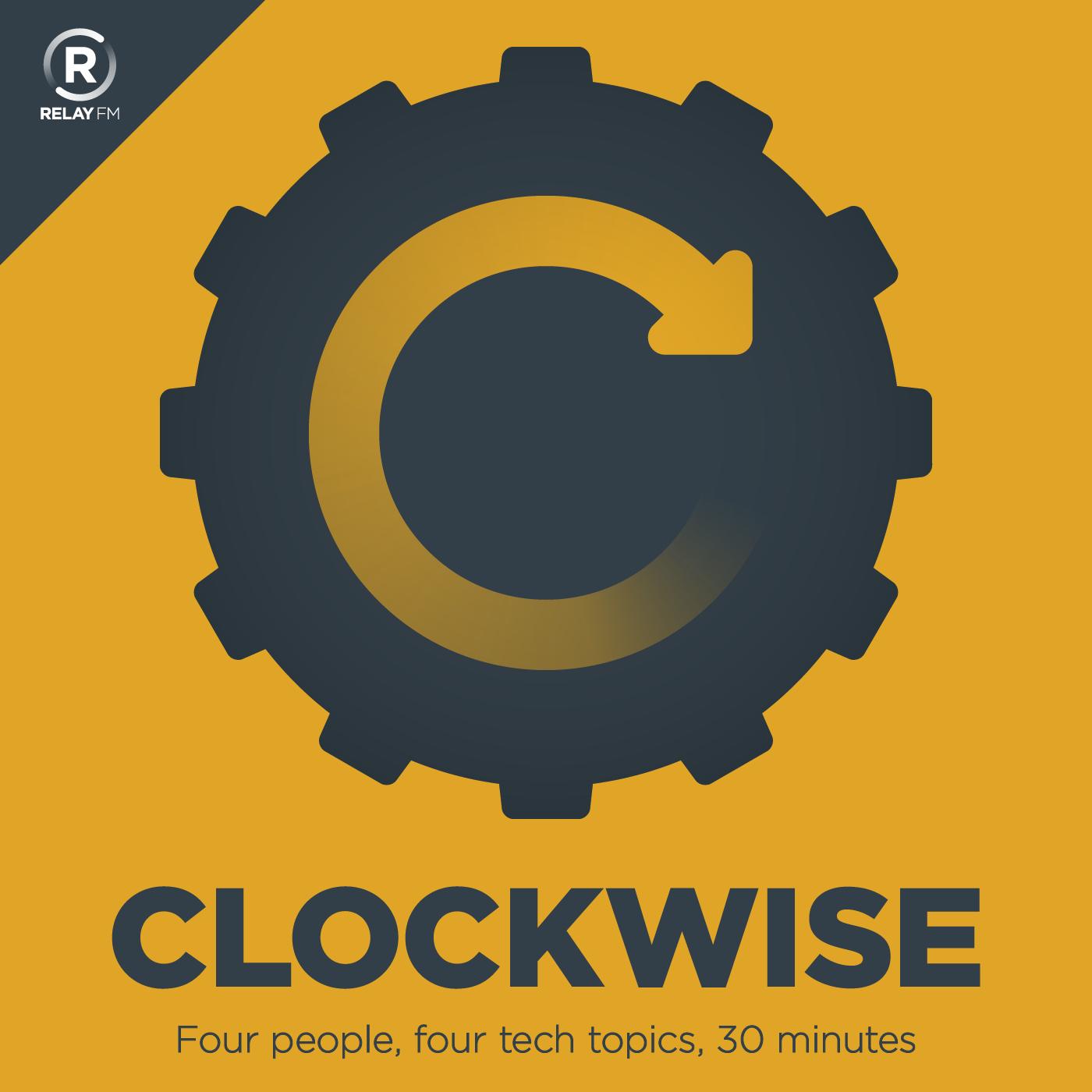 Clockwise is a rapid-fire discussion of current technology issues hosted by Dan Moren and Mikah Sargent and featuring two special guests each week. Four people, four topics--and because we're always watching the clock, no episode is longer than 30 minutes.
This show broadcasts live. Check the schedule.
June 21st, 2017 · 29 minutes
The watchOS 4 features we'd hoped for, Lenovo's PC-as-a-Service push, new Live Photo improvements, and how we feel about leaks of unannounced Apple products.
---
June 14th, 2017 · 29 minutes
How we think Apple Pay will stack up against competing person-to-person payment services, our favorite conference cities, impressions of the Apple Pencil, and who should take over as Uber's CEO.
---
June 6th, 2017 · 29 minutes
It's WWDC week, so we talk Apple's HomePod, the new iMac Pro, iPad improvements, and what was missing from the keynote.
---
May 31st, 2017 · 29 minutes
The Essential Home, add-on camera lenses for smartphones, mobile camera apps, and our verdict on the Nintendo Switch.
---
May 24th, 2017 · 29 minutes
Ikea's foray into smart home tech, tech disruption we'd like to see, what Android features we want on iOS and vice versa, and the tech story the masses need to know.
---
May 17th, 2017 · 29 minutes
Apple Watch smart bands, old tech we'd resurrect, the fate of the iPad mini, and why more tech companies don't focus on accessibility.
---
May 10th, 2017 · 29 minutes
Amazon's new Echo Show (it's not a podcast), the new Echo messaging and calling features, how we listen to our audio, and the importance of security updates.
---
May 3rd, 2017 · 29 minutes
The Microsoft's Surface Laptop as a MacBook Air alternative, addictive Internet technologies, Hulu's play for cord cutters, and our nerdy enthusiasms. Plus there's a momentous announcement at the very end of the episode!
---
April 26th, 2017 · 29 minutes
Ride the Clockwise roller coaster as we discuss the breaking announcement of the Amazon Echo Look, deconstruct Uber's latest bad news, marvel at Samsung's record Galaxy S8 orders, and cower in fear at tech companies taking personal data and selling it to other tech companies.
---
April 19th, 2017 · 29 minutes
Facebook tackles VR, Nintendo's emulator shenanigans, moving the Touch ID sensor, and leaving ourselves digital reminders.
---