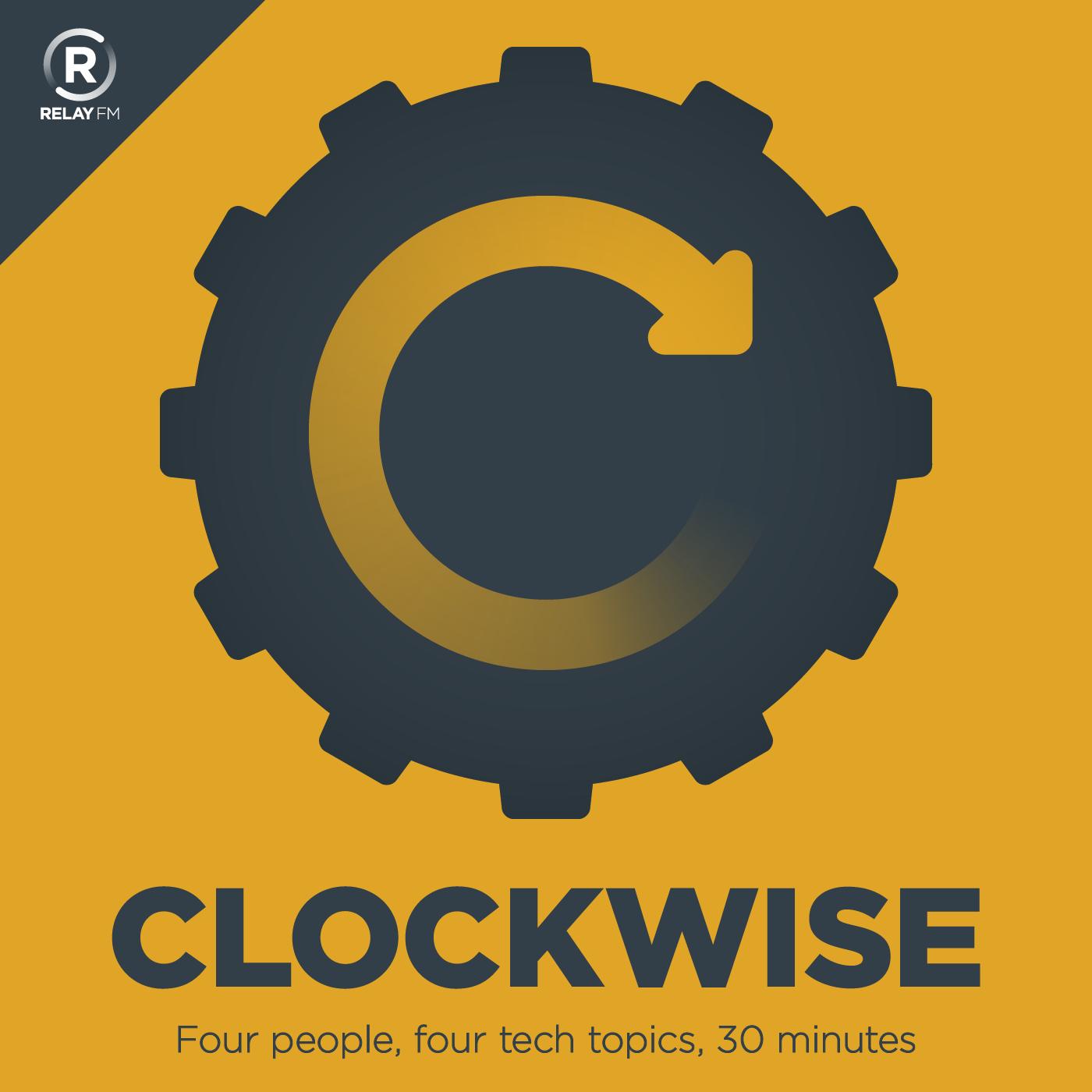 Clockwise is a rapid-fire discussion of current technology issues hosted by Jason Snell and Dan Moren and featuring two special guests each week. Four people, four topics--and because we're always watching the clock, no episode is longer than 30 minutes.
This show broadcasts live. Check the schedule.
April 26th, 2017 · 29 minutes
Ride the Clockwise roller coaster as we discuss the breaking announcement of the Amazon Echo Look, deconstruct Uber's latest bad news, marvel at Samsung's record Galaxy S8 orders, and cower in fear at tech companies taking personal data and selling it to other tech companies.
---
April 19th, 2017 · 29 minutes
Facebook tackles VR, Nintendo's emulator shenanigans, moving the Touch ID sensor, and leaving ourselves digital reminders.
---
April 11th, 2017 · 28 minutes
Live from Ireland, it's travel tech we wish would die, embarrassing tech fads we've bought, Apple products we want to bring back from the dead, and dream features for Siri and Alexa.
---
April 5th, 2017 · 29 minutes
This week we discuss our thoughts on Apple's professional Mac announcement, how often we replace our Apple devices, what tech we take with us on vacation, and which features we're surprised to see less tech-savvy folks use (or not).
---
March 29th, 2017 · 29 minutes
This week we freak out about tech failures, internet privacy, and brain interfaces, but also take a soothing break by proposing some new acquisitions for tech giants.
---
March 22nd, 2017 · 29 minutes
Reading it later, replacing Uber, finding significance in minor Apple updates, and subscribing to YouTube channels.
---
March 15th, 2017 · 28 minutes
Games we're playing, anticipating new iPads, video streaming and sharing, and greener grass on other platforms.
---
March 8th, 2017 · 28 minutes
Tech companies we try to avoid, the Internet of Home Spying, our personal finance choices, and barriers to better smart home tech.
---
March 1st, 2017 · 29 minutes
Lightning versus USB-C, the return of the Feature Phone, space tourism, and unlimited wireless data.
---
February 22nd, 2017 · 29 minutes
Our favorite workspaces, fresh tech for the cornfield, the gender of voice assistants, and a Touch Bar check-in.
---