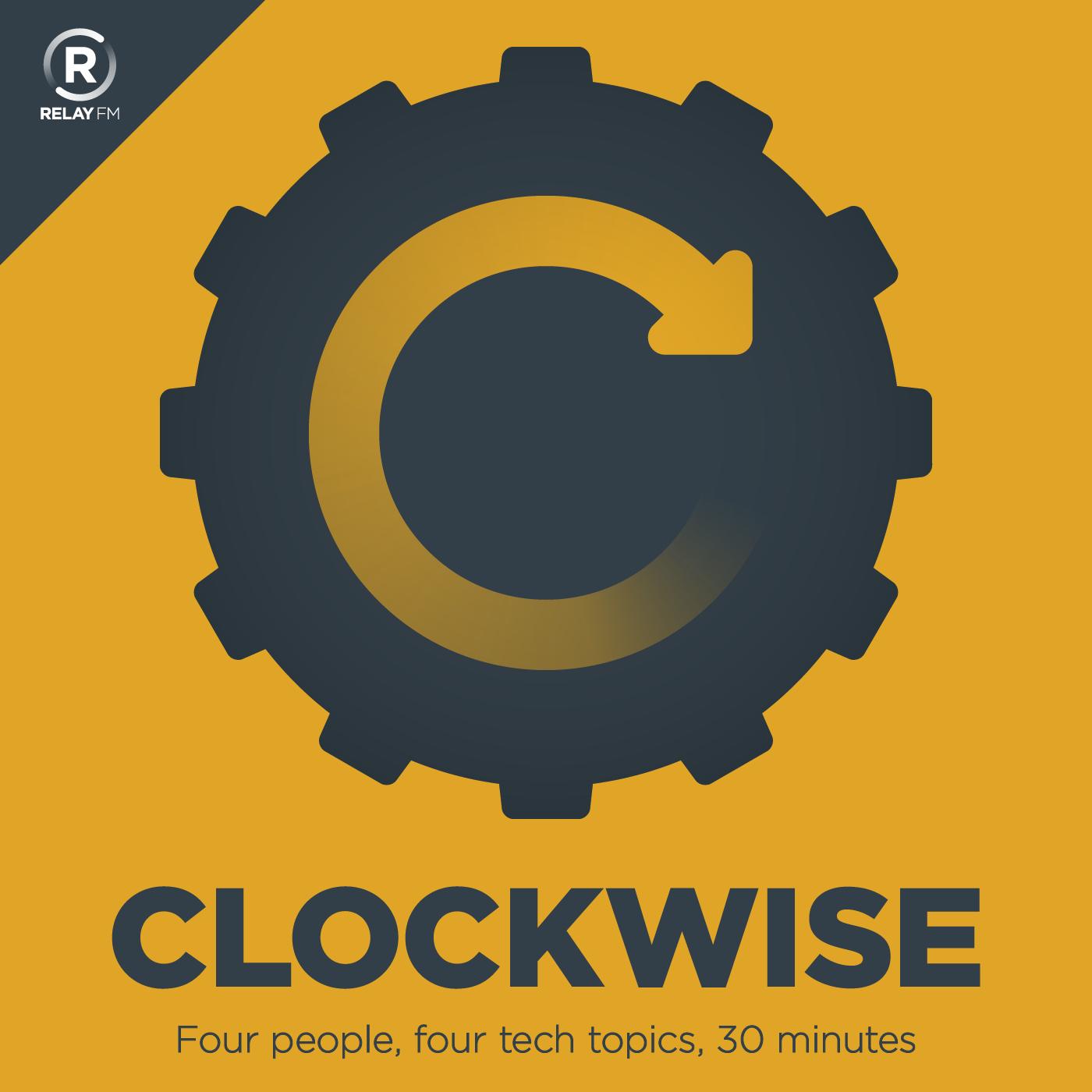 Clockwise is a rapid-fire discussion of current technology issues hosted by Jason Snell and Dan Moren and featuring two special guests each week. Four people, four topics--and because we're always watching the clock, no episode is longer than 30 minutes.
This show broadcasts live. Check the schedule.
June 22nd, 2016 · 29 minutes
Robots analyzing photos, the real chances for VR success, smart home frustration, and the opening of beta season.
---
June 14th, 2016 · 29 minutes
Live from San Francisco, we're joined by Relay FM founders Myke Hurley and Stephen Hackett to discuss all four platforms discussed during Apple's WWDC keynote.
---
June 8th, 2016 · 28 minutes
Technology giveaways, freshening up Apple Music, expanding Apple Pay, and iOS dream features.
---
June 1st, 2016 · 28 minutes
Upgrading old hardware, the relevance of Amazon Prime Video, passing the tip jar for free stuff, and the peril and promise of wireless charging.
---
May 25th, 2016 · 29 minutes
Siri API integrations, no Overwatch on Mac, Apple missing the AI wave, and the MacBook Pro's rumored OLED touchbar.
---
May 18th, 2016 · 29 minutes
Google I/O keynote reaction! Google Home v. Amazon Echo, Google Assistant v. Siri, Allo and Duo, and Android Wear 2 v. Apple Watch.
---
May 11th, 2016 · 29 minutes
Oracle versus Google in the rematch nobody wanted to see, strategies for buying a smartphone in a world without phone subsidies, Instagram's icon and our fears of change, and a revisiting of the new Apple TV app platform.
---
May 4th, 2016 · 29 minutes
Potential Apple Music fixes, concerns about iPhone sales, the value of tech unitaskers, and the future of digital cameras.
---
April 27th, 2016 · 29 minutes
The meaning of emoji, nerdy t-shirts, what Apple can learn from Apple Music, and a near-term wish list for Alexa and Siri.
---
April 20th, 2016 · 29 minutes
People who are sad about the MacBook and iPhone SE, imagining an Apple Car, and embracing our cyborg futures.
---