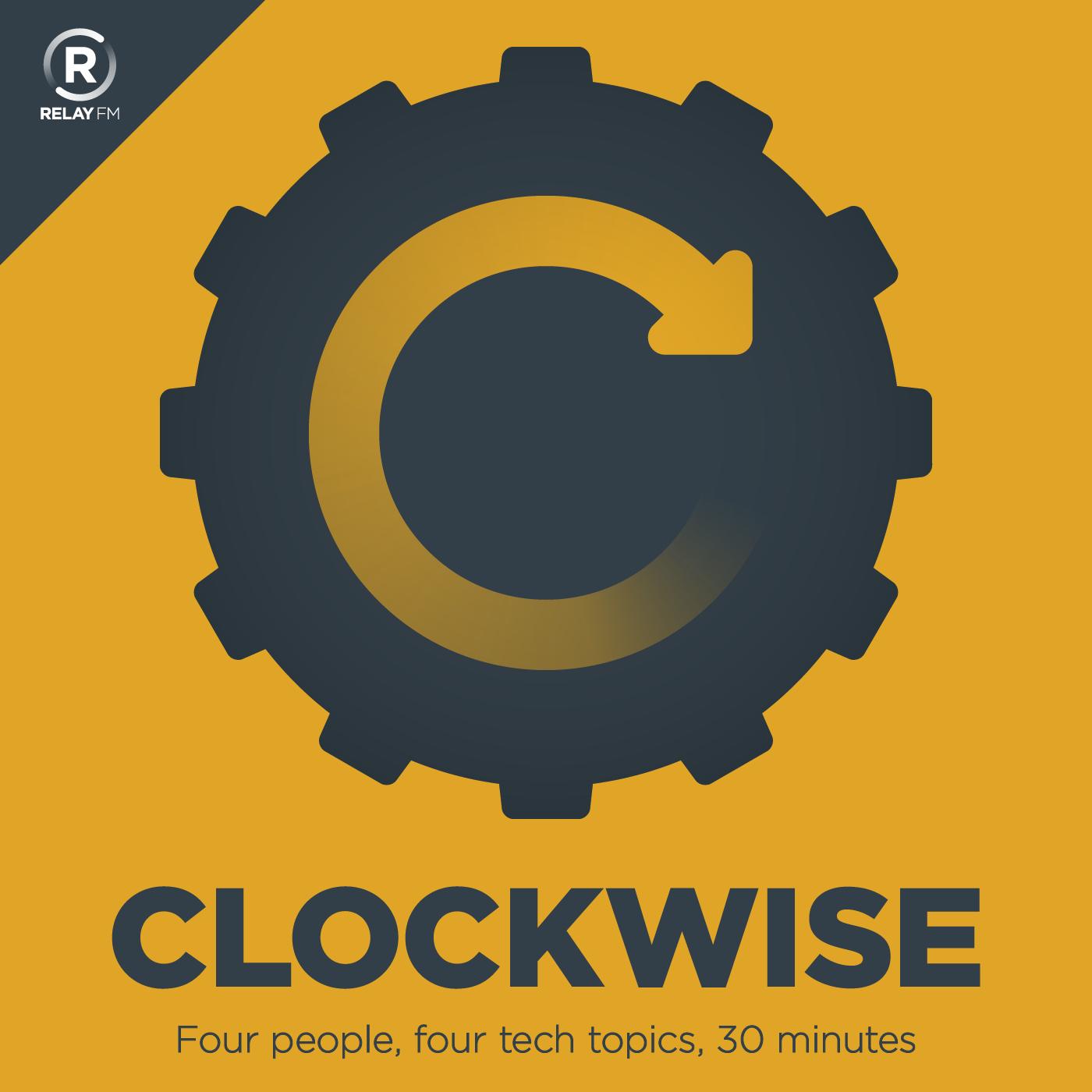 Clockwise is a rapid-fire discussion of current technology issues hosted by Dan Moren and Mikah Sargent and featuring two special guests each week. Four people, four topics--and because we're always watching the clock, no episode is longer than 30 minutes.
This show broadcasts live. Check the schedule.
January 4th, 2017 · 29 minutes
We kick off 2017 by talking CES gadgets like a robot butler and a smart trash can, then move on to our feelings on AirPods and our resolutions for Apple in 2017.
---
December 28th, 2016 · 29 minutes
In our final episode of 2016 we review the best and worst and dumbest and most life-changing things of the year, and then look ahead to 2017.
---
December 21st, 2016 · 29 minutes
Mario vs. piracy, Mac desktops, a tech Naughty List, and last-minute gift ideas.
---
December 14th, 2016 · 29 minutes
How we estimate mobile-device battery life, the wisdom of delaying Apple's AirPods, apps for the Apple Pencil, and sharing-economy guilt.
---
December 7th, 2016 · 29 minutes
Amazon's high-tech convenience store, tech trends we just don't understand, gauging our home-tech paranoia threshold, and using our tech superpowers to give back.
---
November 30th, 2016 · 29 minutes
The holidays (and holiday sales) are in full swing, but do we partake? We also consider detoxing from social media, ponder the contradictions of cord-cutting, and get a visit from a Mysterious Benefactor.
---
November 23rd, 2016 · 29 minutes
Go-to travel gear, Apple's mysterious Mac and Wi-Fi strategies, and the future of Jony Ive.
---
November 16th, 2016 · 29 minutes
This week we offer a panoply of adapters and horror stories about bad password etiquette, then discuss Apple's new self-publishing venture and the utility of pressure-sensitive computer interfaces.
---
November 10th, 2016 · 28 minutes
The future of laptop keyboards, whether VR can be good at anything beyond entertainment, the growing importance of encryption, and a watchOS 3 check-in.
---
November 2nd, 2016 · 29 minutes
Live from Ireland, we discuss Apple and the Mac, our tech passions, keyboards, and VR prospects.
---