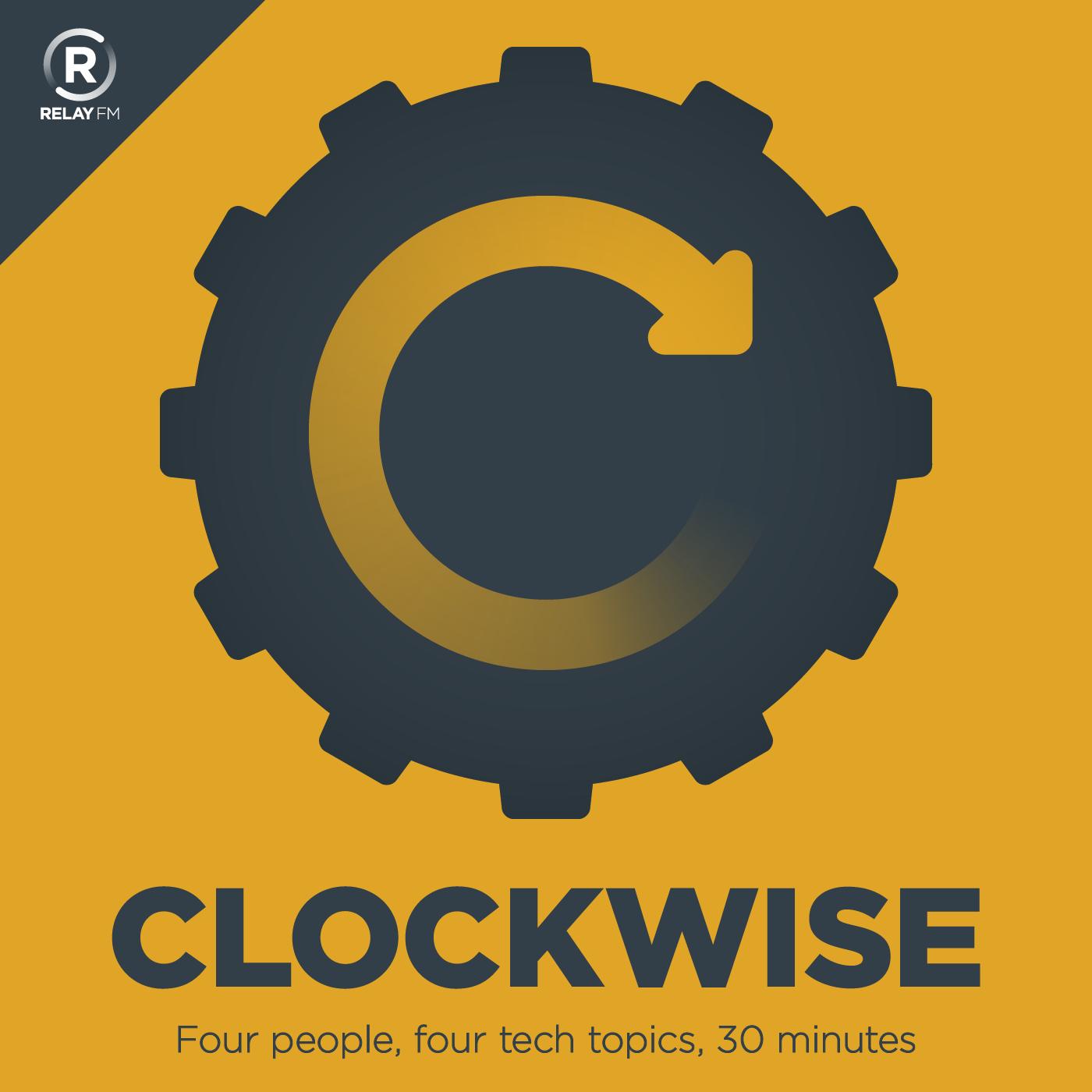 Clockwise is a rapid-fire discussion of current technology issues hosted by Jason Snell and Dan Moren and featuring two special guests each week. Four people, four topics--and because we're always watching the clock, no episode is longer than 30 minutes.
This show broadcasts live. Check the schedule.
February 8th, 2017 · 29 minutes
YouTube goes live, Twitter fights abuse (again), Apple TV gets a new manager, and your old photos get a little less real.
---
February 1st, 2017 · 29 minutes
This week's release of Apple's financial results prompts us to ponder the future of the iPad, iTunes, Apple's video strategy, and the wearables market.
---
January 25th, 2017 · 29 minutes
Apple makes surprising App Store changes, the Mac turns 33, the value of time tracking, and screens that turn orange when it gets dark.
---
January 18th, 2017 · 30 minutes
The Nintendo Switch, Twitter security challenges, the death of Vine, and the changing face of Apple support.
---
January 11th, 2017 · 29 minutes
This week we discuss how the iPhone has changed our lives, whether the Apple Watch has met our initial expectations, how we rely on product testing and recommendations, and a possible brain drain at Apple.
---
January 4th, 2017 · 29 minutes
We kick off 2017 by talking CES gadgets like a robot butler and a smart trash can, then move on to our feelings on AirPods and our resolutions for Apple in 2017.
---
December 28th, 2016 · 29 minutes
In our final episode of 2016 we review the best and worst and dumbest and most life-changing things of the year, and then look ahead to 2017.
---
December 21st, 2016 · 29 minutes
Mario vs. piracy, Mac desktops, a tech Naughty List, and last-minute gift ideas.
---
December 14th, 2016 · 29 minutes
How we estimate mobile-device battery life, the wisdom of delaying Apple's AirPods, apps for the Apple Pencil, and sharing-economy guilt.
---
December 7th, 2016 · 29 minutes
Amazon's high-tech convenience store, tech trends we just don't understand, gauging our home-tech paranoia threshold, and using our tech superpowers to give back.
---