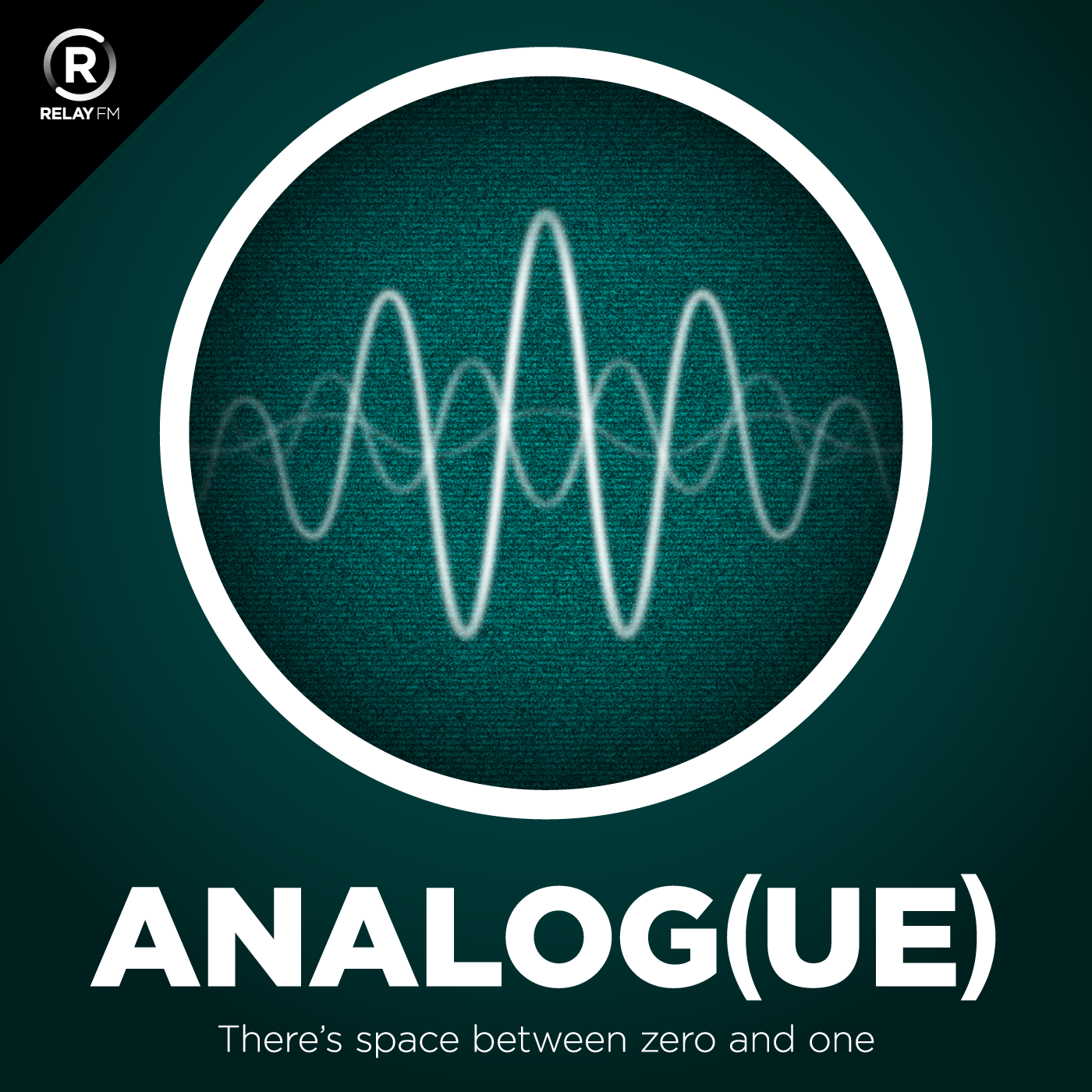 So many podcasts are about our digital devices. Analog(ue) is a show about how these devices make us feel and how they change our lives for the better, but also for the worse.
This show broadcasts live. Check the schedule.
June 11th, 2017 · 71 minutes
Casey has had a realisation, and Myke wants to relay those feels. Plus Firefly Viewing Club continues with Episode Three: Bushwacked.
---
May 27th, 2017 · 85 minutes
Casey and Myke share their guide on how to be prepared for WWDC, and watch discuss Firefly Episode Two: The Train Job.
---
May 14th, 2017 · 103 minutes
Myke went to a show, Casey is running, they have lots more thoughts on the Nintendo Switch, and Myke has finally watched the first episode of Firefly.
All Firefly spoilers happen at the end of the show, and are clearly warned.
---
April 30th, 2017 · 71 minutes
Travel recaps, another election, and Nintendo.
---
April 16th, 2017 · 75 minutes
Myke loses something, Casey gains news skills, and they pay tribute to a friend.
---
April 2nd, 2017 · 59 minutes
Myke has a headache, Casey gets to gloat.
---
March 19th, 2017 · 87 minutes
Let's Relay those Feels!
---
March 5th, 2017 · 73 minutes
Casey was a meanie, so Myke wanted to test his daring.
---
February 19th, 2017 · 84 minutes
To celebrate reaching 100 episodes, Myke came up with a game.
---
February 5th, 2017 · 94 minutes
Myke had a birthday and it punched him right in the feels.
---