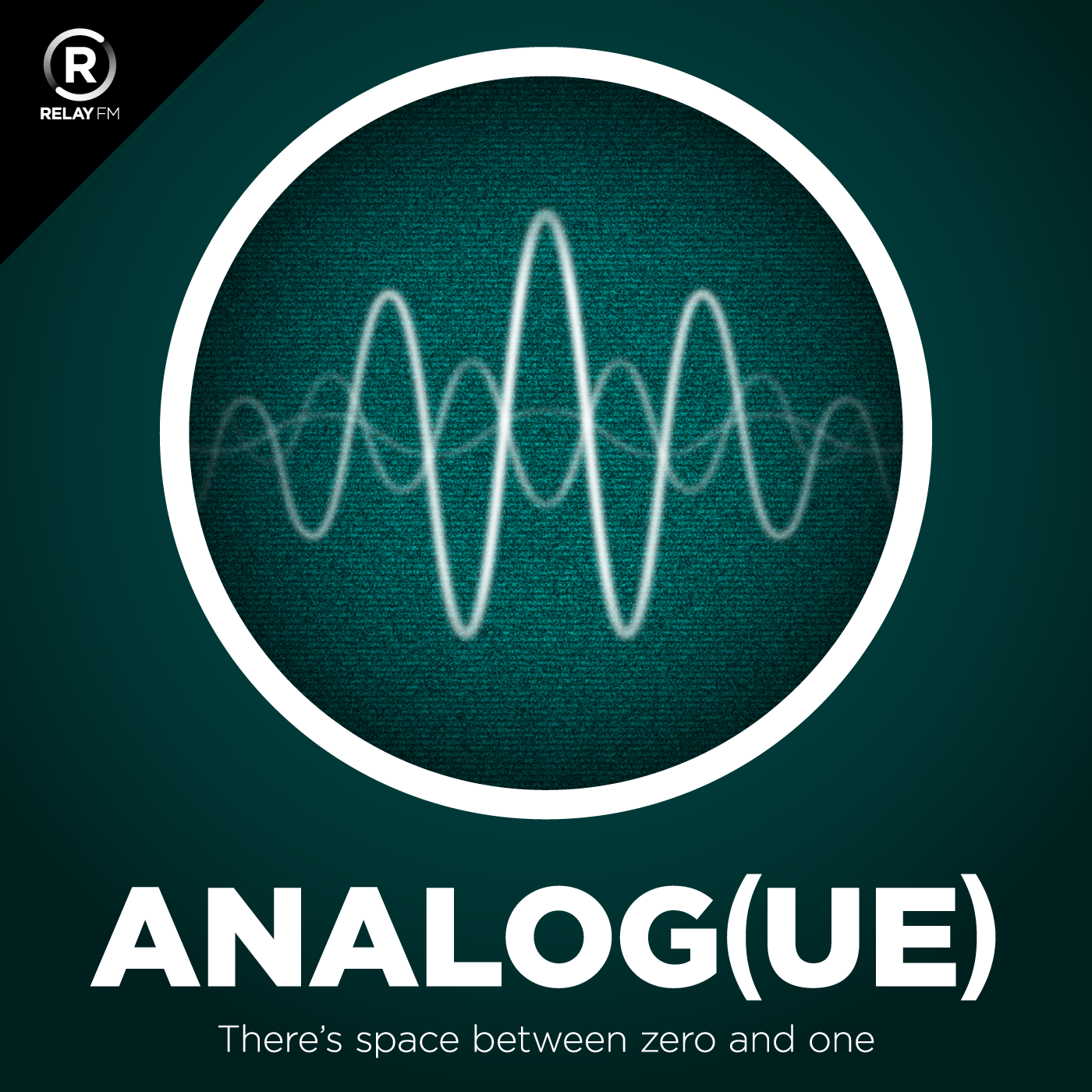 So many podcasts are about our digital devices. Analog(ue) is a show about how these devices make us feel and how they change our lives for the better, but also for the worse.
This show broadcasts live. Check the schedule.
July 10th, 2016 · 58 minutes
This time Myke and Casey have some very important follow up to address before attempting to discuss the EU Referendum.
---
June 25th, 2016 · 83 minutes
Casey and Myke discuss their WWDC experiences and answer a wide variety of #RelayYourFeels questions.
NOTE: This episode was recorded before the results of the EU referendum in the U.K.
---
June 11th, 2016 · 73 minutes
Myke talks about why he enjoyed taking a trip before heading off to WWDC, and Casey shares some regret about a tweet.
---
May 29th, 2016 · 59 minutes
This time Casey and Myke discuss their love of Instagram, follow up on Eurovision, and discuss whether they like to carry cash.
---
May 15th, 2016 · 67 minutes
Casey is back and he went on a lovely vacation, so Myke convinces him to watch Eurovision. Oh, and if you haven't heard enough about crappy take out food...
---
May 1st, 2016 · 94 minutes
With Casey away on assignment, Myke is joined by his partner Adina for a very special episode of Analog(ue). Listen as this multinational couple dive in to Adina's personal history and answer questions submitted by listeners.
---
April 17th, 2016 · 87 minutes
Casey quizzes Myke about a new project he's starting. Afterwards, they enter the ring and have the bout everyone has been waiting for: iPad vs. Mac.
---
April 3rd, 2016 · 54 minutes
Myke just makes it in time to talk to Casey about European travelling, Casey's Mutemath concert, some more community FU, and #RelayYourFeels.
---
March 20th, 2016 · 72 minutes
Casey and Myke spend some time digging deeper in to what makes a good online community, how it can be managed, and where it should exist.
---
March 7th, 2016 · 61 minutes
This time Casey and Myke talk about the effects of having conversations in public (Twitter), rather than in private (Slack). They also share their feelings about LinkedIn.
---