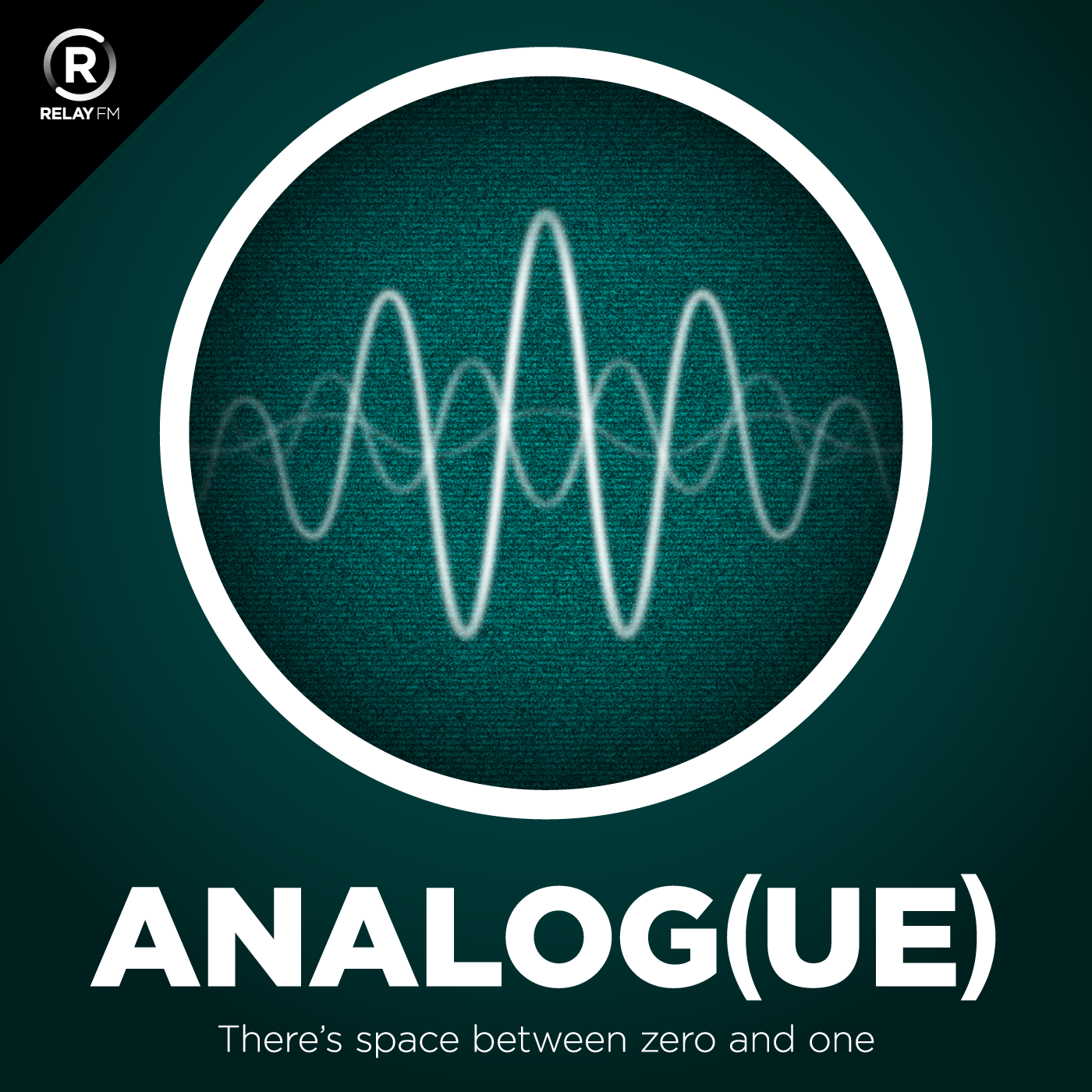 So many podcasts are about our digital devices. Analog(ue) is a show about how these devices make us feel and how they change our lives for the better, but also for the worse.
This show broadcasts live. Check the schedule.
January 8th, 2017 · 105 minutes
Myke had a big surprise for Casey.
---
December 22nd, 2016 · 64 minutes
Myke has moved in, and to celebrate the Holiday Season, Casey asked him to watch 'A Claymation Christmas Celebration'.
---
December 11th, 2016 · 99 minutes
Casey's feeling stuff, Myke is moving stuff, and it's the right time for some good old-fashioned homescreen criticism.
---
November 27th, 2016 · 90 minutes
Giving thanks, buying houses, and trying to understand what is going on.
---
November 13th, 2016 · 72 minutes
The best House Update so far.
Please note this episode was recorded on Tuesday, 8 November. We finished recording just before the Presidential election results started to come in.
But to be honest... That's probably for the best…
---
October 29th, 2016 · 59 minutes
Myke discusses some conferences he's planning to attend, Casey joined the coolest club, and the house update continues, as it will forever, and ever, for always.
---
October 16th, 2016 · 83 minutes
Casey is back from his Twitter hiatus, and Myke has found his way on to a brand new platform entirely.
---
October 2nd, 2016 · 73 minutes
Casey embarks on a drastic experiment and Myke gives yet another house update.
---
September 18th, 2016 · 62 minutes
Myke is still in Portland, but he has a house buying update. After this, Casey and Myke discuss their podcast listening habits.
---
September 4th, 2016 · 70 minutes
Casey feels awkward for 72 minutes.
---