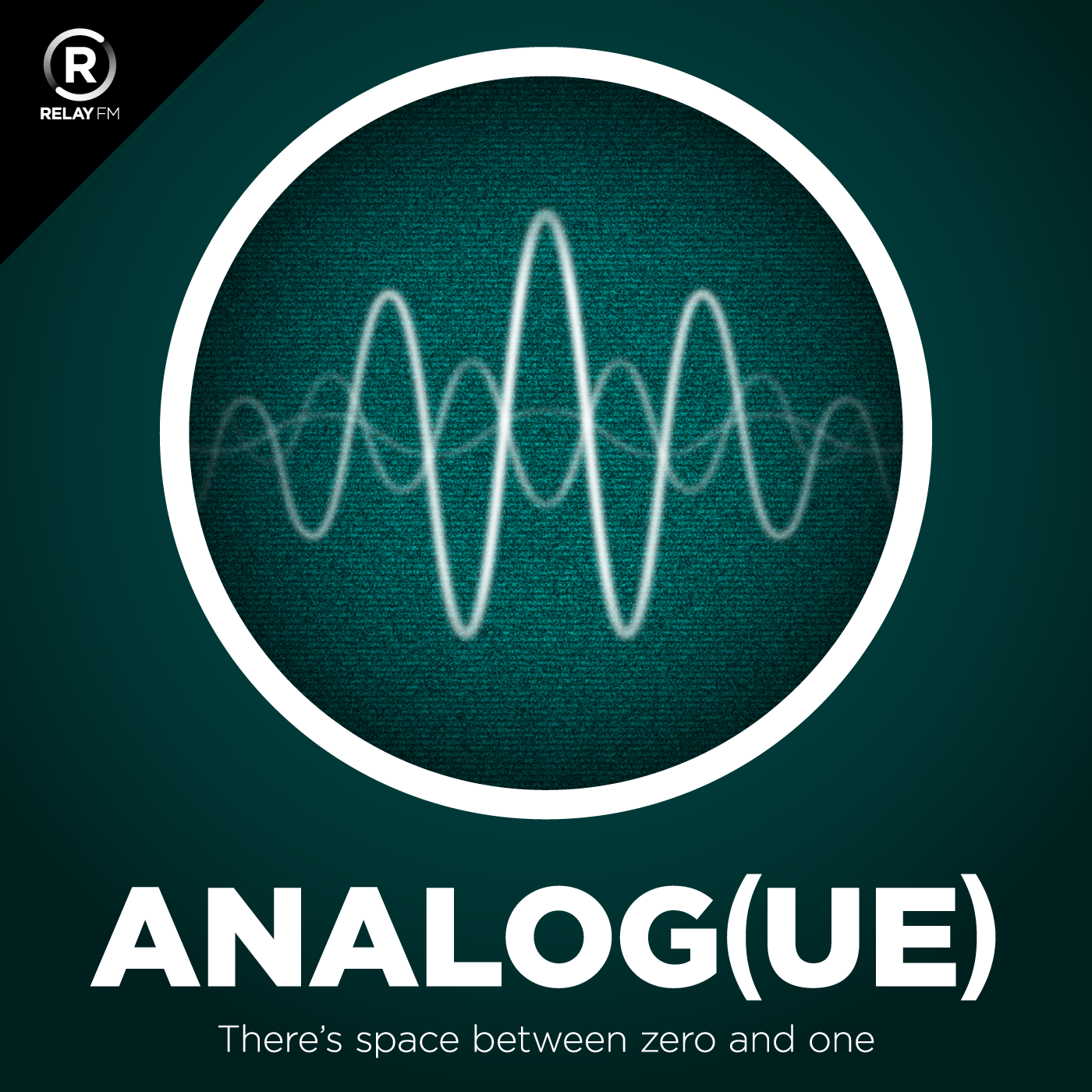 So many podcasts are about our digital devices. Analog(ue) is a show about how these devices make us feel and how they change our lives for the better, but also for the worse.
This show broadcasts live. Check the schedule.
November 22nd, 2015 · 81 minutes
This week Myke and Casey talk about their current feelings about the Apple Watch, how Casey's blog is progressing, sausage rolls, and New York.
---
November 15th, 2015 · 59 minutes
This week Myke shares his thoughts on his usage of Twitter, after returning from his absence. He then goes on to deeply upset Casey.
---
November 8th, 2015 · 87 minutes
Myke talks about what it was like to meet Federico Viticci in person for the first time, before Casey quizzes Myke on what it's been like for him to take a week away from Twitter.
---
November 1st, 2015 · 71 minutes
Casey quizzes Myke about his keynote talk at Release Notes, and Myke talks about an experiment he's about to embark upon.
---
October 25th, 2015 · 69 minutes
It's time for another Myke at the Movies! In this instalment, your hosts discuss 'True Lies'.
---
October 18th, 2015 · 56 minutes
Myke and Casey talk about the Relay FM app and how Myke is preparing for his upcoming talk at the Release Notes conference.
---
October 11th, 2015 · 69 minutes
This time Casey and Myke talk about working on difficult projects and achieving personal goals.
---
October 4th, 2015 · 61 minutes
This week Casey and Myke answer a list of questions from listener Marc. These questions take them to topics including, frustrating devices, movie casting, and Muppet self-identification.
---
September 27th, 2015 · 62 minutes
Casey demanded to know Myke's thoughts and feelings about his recent trip. Myke wanted to share his new approach to Twitter.
---
September 20th, 2015 · 88 minutes
Stephen Hackett fills in for Myke, who(m) is on vacation in Portland, so Casey quizzes Stephen about indie life, then the two Southerners go on to talk about what makes the topic of cars so interesting.
---