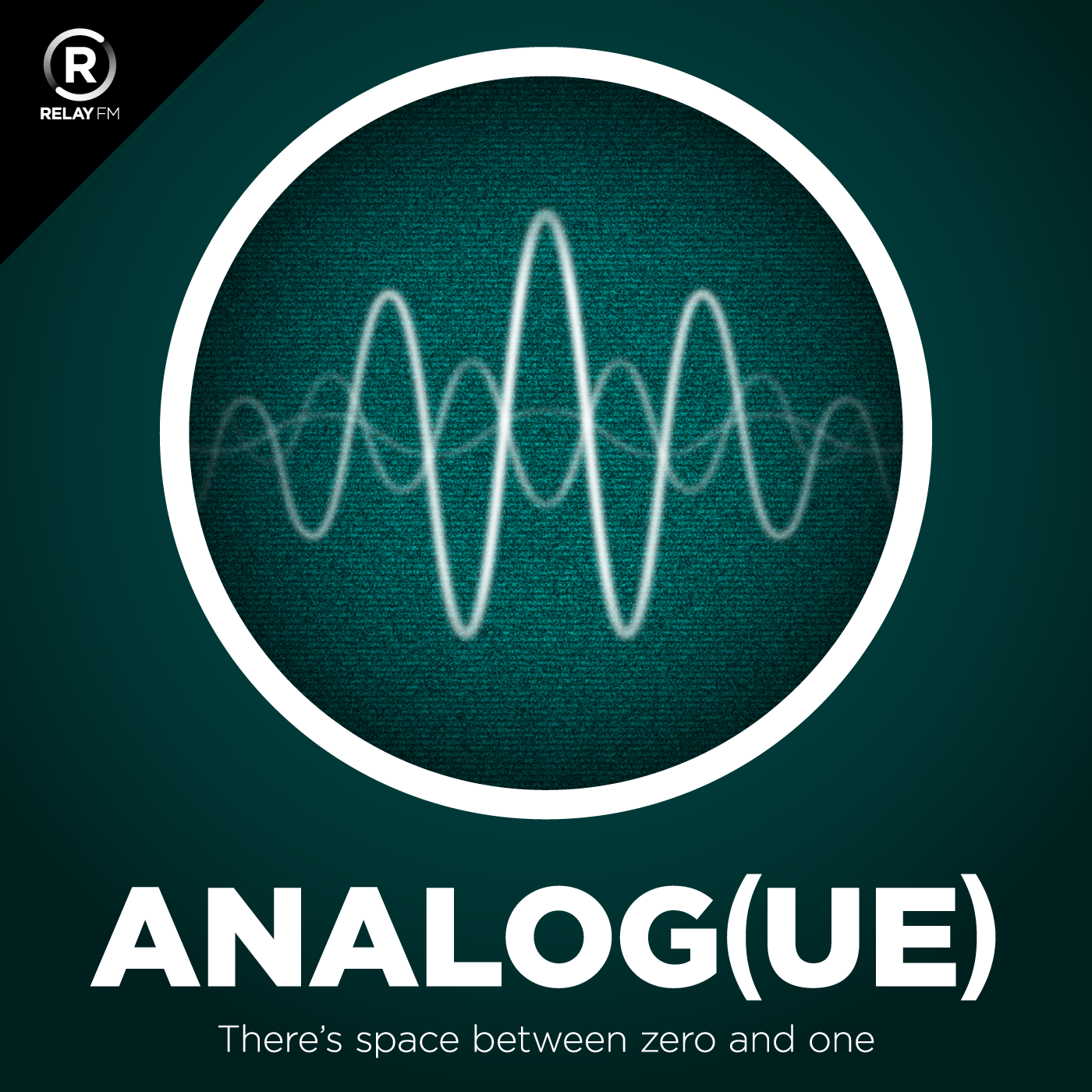 So many podcasts are about our digital devices. Analog(ue) is a show about how these devices make us feel and how they change our lives for the better, but also for the worse.
This show broadcasts live. Check the schedule.
April 3rd, 2016 · 54 minutes
Myke just makes it in time to talk to Casey about European travelling, Casey's Mutemath concert, some more community FU, and #RelayYourFeels.
---
March 20th, 2016 · 72 minutes
Casey and Myke spend some time digging deeper in to what makes a good online community, how it can be managed, and where it should exist.
---
March 7th, 2016 · 61 minutes
This time Casey and Myke talk about the effects of having conversations in public (Twitter), rather than in private (Slack). They also share their feelings about LinkedIn.
---
February 21st, 2016 · 89 minutes
Casey has a new job! That's the HUGE topic this week. But Myke also wants to set some goals for 2016, and talk about Stephen Fry leaving Twitter.
---
January 24th, 2016 · 69 minutes
This week Casey and Myke revisit their goals from 2015, Casey realises he's terrible at keeping up with people, and Myke won't shut up about the iPad Pro.
---
January 10th, 2016 · 64 minutes
This time Casey gives his opinions on the wrestling event Myke attended (chapter markers included for your skipping pleasure), before Myke talks about starting a (kind of) blog.
---
December 20th, 2015 · 70 minutes
This week Casey tricks Myke in to talking about something he is very self-conscious about; his love of Professional Wrestling.
---
December 13th, 2015 · 79 minutes
This week Myke gives his opinions on the sights and sounds of New York.
---
December 6th, 2015 · 106 minutes
With Myke in the United States, Erin Liss makes her podcasting debut. Erin and Casey discuss who Erin is, how she got to where she is, what it's like to be a teacher and a mom, and Erin's love of the holidays.
---
November 29th, 2015 · 62 minutes
This time Casey explains Tailgating and Thanksgiving to Myke.
---