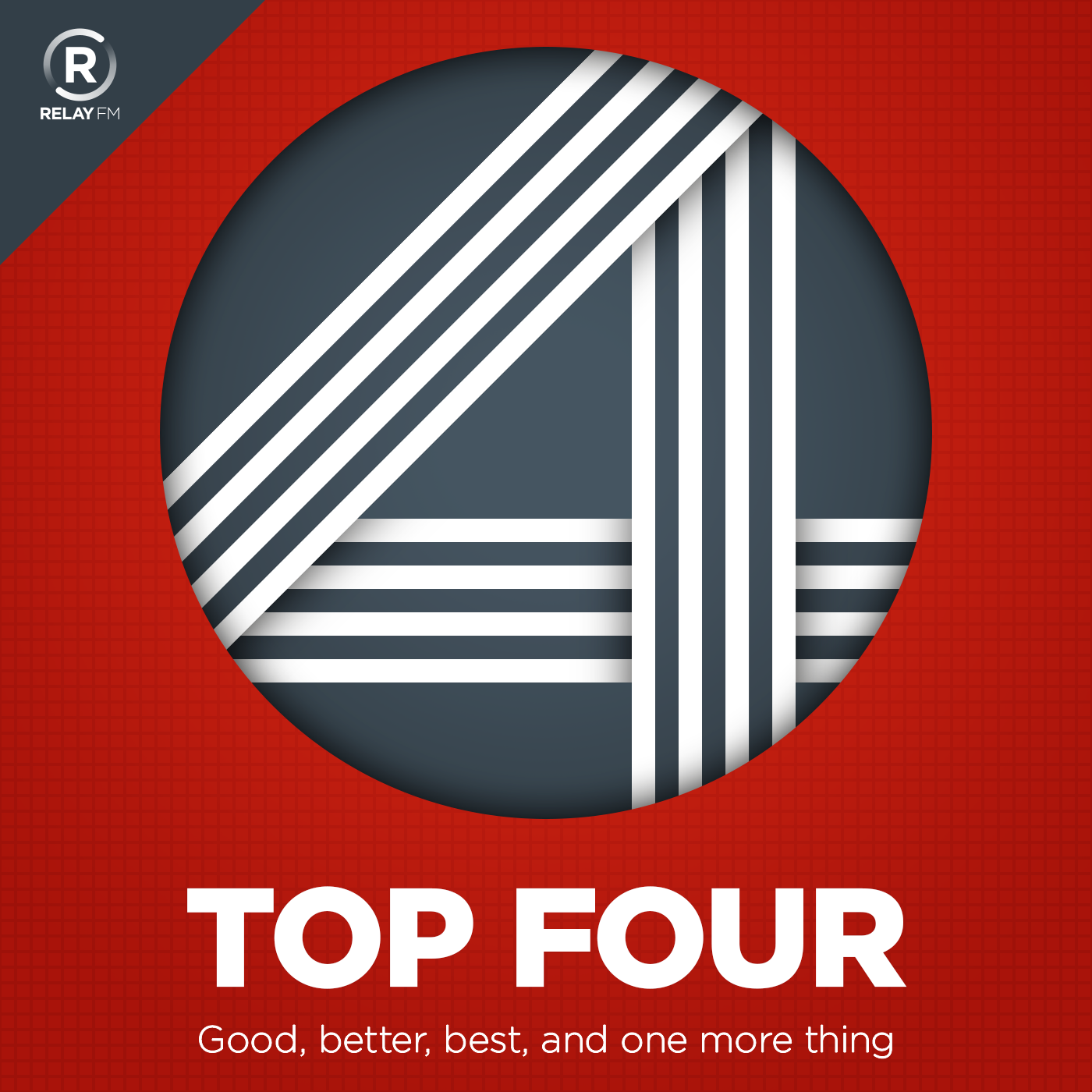 An opinionated podcast by opinionated people.
June 27th, 2017 · 61 minutes
We tested 24 flavors of ice cream for you. You're welcome.
---
May 26th, 2017 · 25 minutes
Our favorite TV shows for our kid to watch when we're in the room.
---
April 18th, 2017 · 37 minutes
We rank our favorite Girl Scout cookies and make Top Four history.
---
March 21st, 2017 · 38 minutes
Our favorite annual holidays… for very different reasons.
---
February 9th, 2017 · 68 minutes
Steffanie and Joel Housman join us to rank our favorite dog breeds. (But they're all good dogs!)
---
January 19th, 2017 · 34 minutes
In the new year, we help you navigate the challenging world of vegetables.
---
December 8th, 2016 · 69 minutes
Lauren and Jason Snell join us to rank our favorite Christmas movies.
---
November 26th, 2016 · 29 minutes
Our favorite side dishes in typical American Thanksgiving dinners… and every meal in the following few days.
---
October 11th, 2016 · 38 minutes
Our top four worst Jelly Belly flavors.
---
October 8th, 2016 · 0 minutes
The best homework you've ever gotten from a podcast: Buy these jelly beans before next week's episode!
---