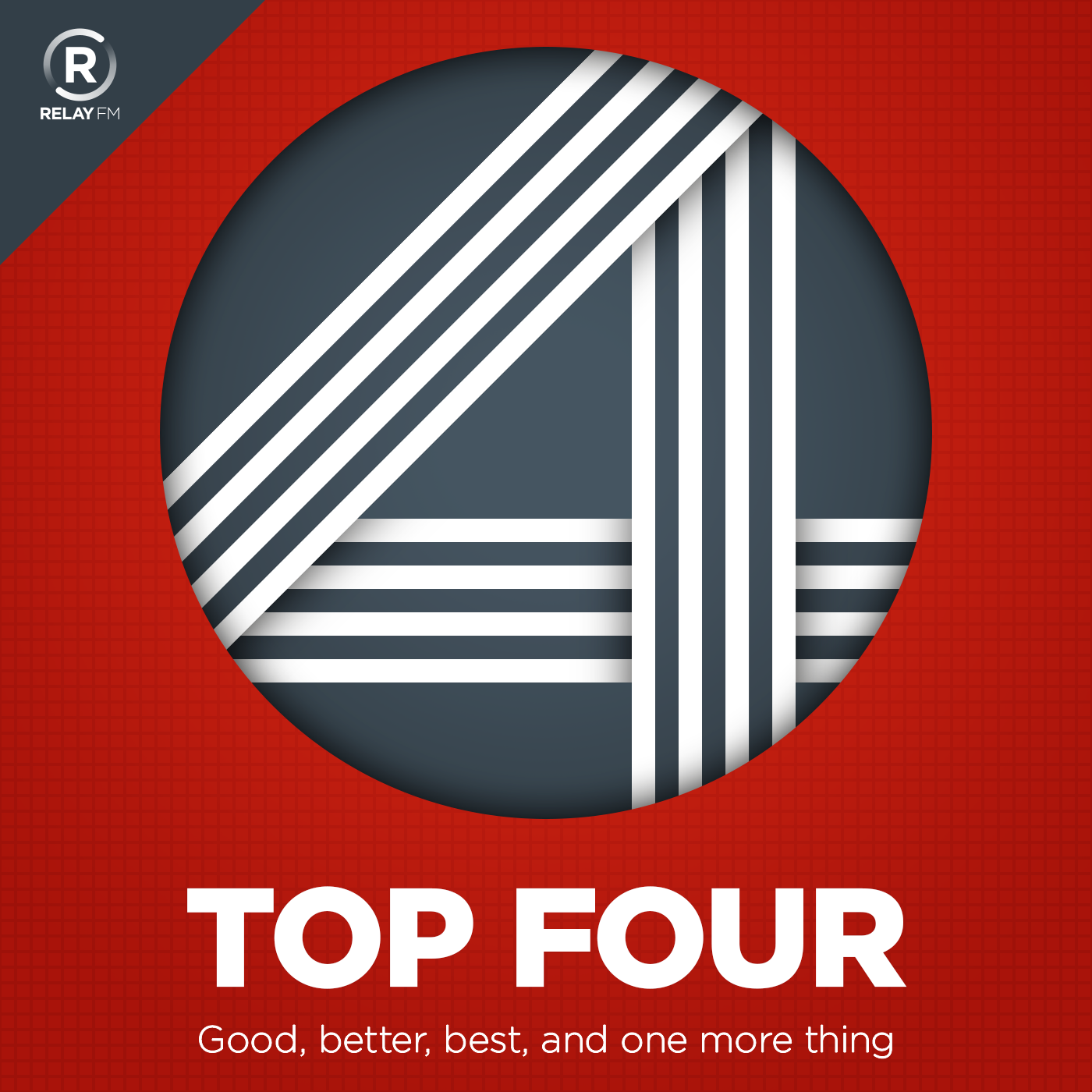 An opinionated podcast by opinionated people.
April 18th, 2017 · 37 minutes
We rank our favorite Girl Scout cookies and make Top Four history.
---
March 21st, 2017 · 38 minutes
Our favorite annual holidays… for very different reasons.
---
February 9th, 2017 · 68 minutes
Steffanie and Joel Housman join us to rank our favorite dog breeds. (But they're all good dogs!)
---
January 19th, 2017 · 34 minutes
In the new year, we help you navigate the challenging world of vegetables.
---
December 8th, 2016 · 69 minutes
Lauren and Jason Snell join us to rank our favorite Christmas movies.
---
November 26th, 2016 · 29 minutes
Our favorite side dishes in typical American Thanksgiving dinners… and every meal in the following few days.
---
October 11th, 2016 · 38 minutes
Our top four worst Jelly Belly flavors.
---
October 8th, 2016 · 0 minutes
The best homework you've ever gotten from a podcast: Buy these jelly beans before next week's episode!
---
September 18th, 2016 · 19 minutes
Special guests Paul Kafasis and Myke Hurley join Tiff and Marco at Cereal From A Van, a Portland food "truck", to rank everyone's top four breakfast cereals. Recorded live at XOXO 2016.
---
September 7th, 2016 · 50 minutes
Favorites from the NES, Sega Genesis, Super Nintendo, and Nintendo 64, with apologies to the Sega Master System, Sega CD, 32X, Saturn, and PlayStation.
---