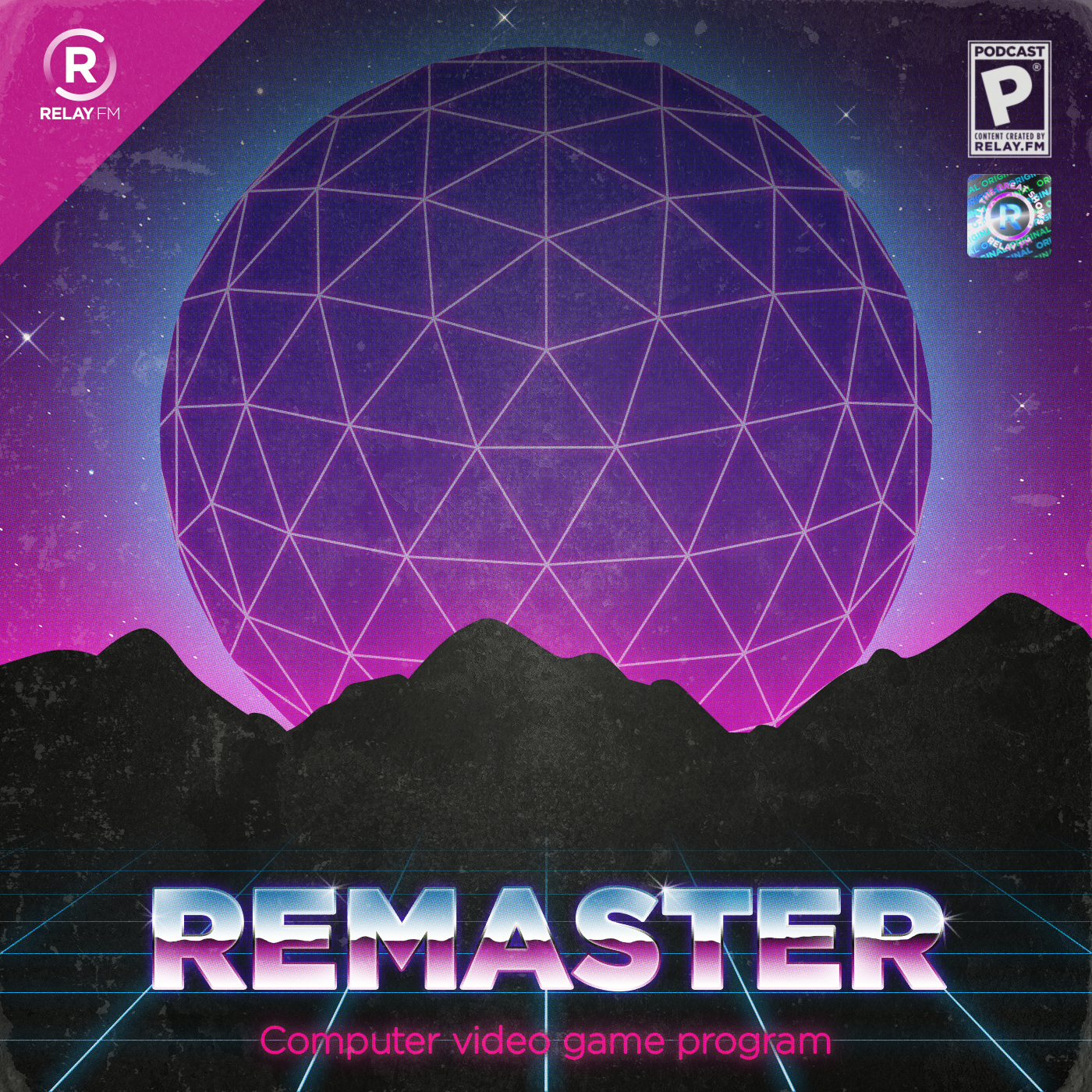 A show about playing games and making games. Federico and Myke have long been thoughtful observers of the games industry, an industry Shahid has been a part of for over 30 years. Coupling this life-long love of games with a lifetime of experience makes Remaster a show you don't want to miss.
August 2nd, 2016 · 53 minutes
How do video game companies use nostalgia to repackage and remaster games for new audiences? Are established and well-loved characters a strength or weakness? And what are the latest hardware rumors on the Nintendo NX?
---
July 27th, 2016 · 40 minutes
This time the guys discuss why Pokémon Go has been so successful, and what this means for Nintendo.
---
July 5th, 2016 · 60 minutes
Federico is back to discuss his thoughts on his first VR experience. This leads to a discussion on what Nintendo's VR plans could be, before wrapping up with some thoughts on The Legend of Zelda: Breath of the Wild.
---
June 22nd, 2016 · 66 minutes
Just back from E3 2016, Shahid shares his personal history with E3, and gives the lowdown on what was announced this year.
---
May 25th, 2016 · 39 minutes
Federico and Myke discuss their thoughts on the final instalment of Nathan Drake's journey.
---
May 11th, 2016 · 42 minutes
Nintendo has announced that they are only bringing Zelda to E3, and that their next console will launch in March. How is this going to effect the company, and what do their launch plans look like for the NX?
Oh, and the new Pokemon trailer is out.
---
April 28th, 2016 · 44 minutes
Both Microsoft and Sony appear to be working on updates to their current console lineup. What will that look like, and why would they do it?
---
April 21st, 2016 · 53 minutes
This week's episode completes the State of the Union​ series, by focusing on Sony. Your hosts take a look at what has led Sony to have a very successful year with the PlayStation 4. We then look forward to the release of PSVR. Shahid then talks with game developers Mike Bithell and James Austin, to see why they love PlayStation. Finally, we have…
---
March 31st, 2016 · 33 minutes
At GDC, Shahid also conducted a selection of interviews with amazing people from the games industry. On this episode, you'll get to hear what GDC means to some fantastic individuals.
---
March 18th, 2016 · 48 minutes
This week on Remaster, we're covering all things PlayStation VR. First up Federico and Myke run-through all the news from the GDC presentation, and share their thoughts. Next up Shahid brings us an exclusive interview with Shuhei Yoshida, President of World Wide Studios at PlayStation. We finish up the episode finding out exactly why Shahid flew o…
---