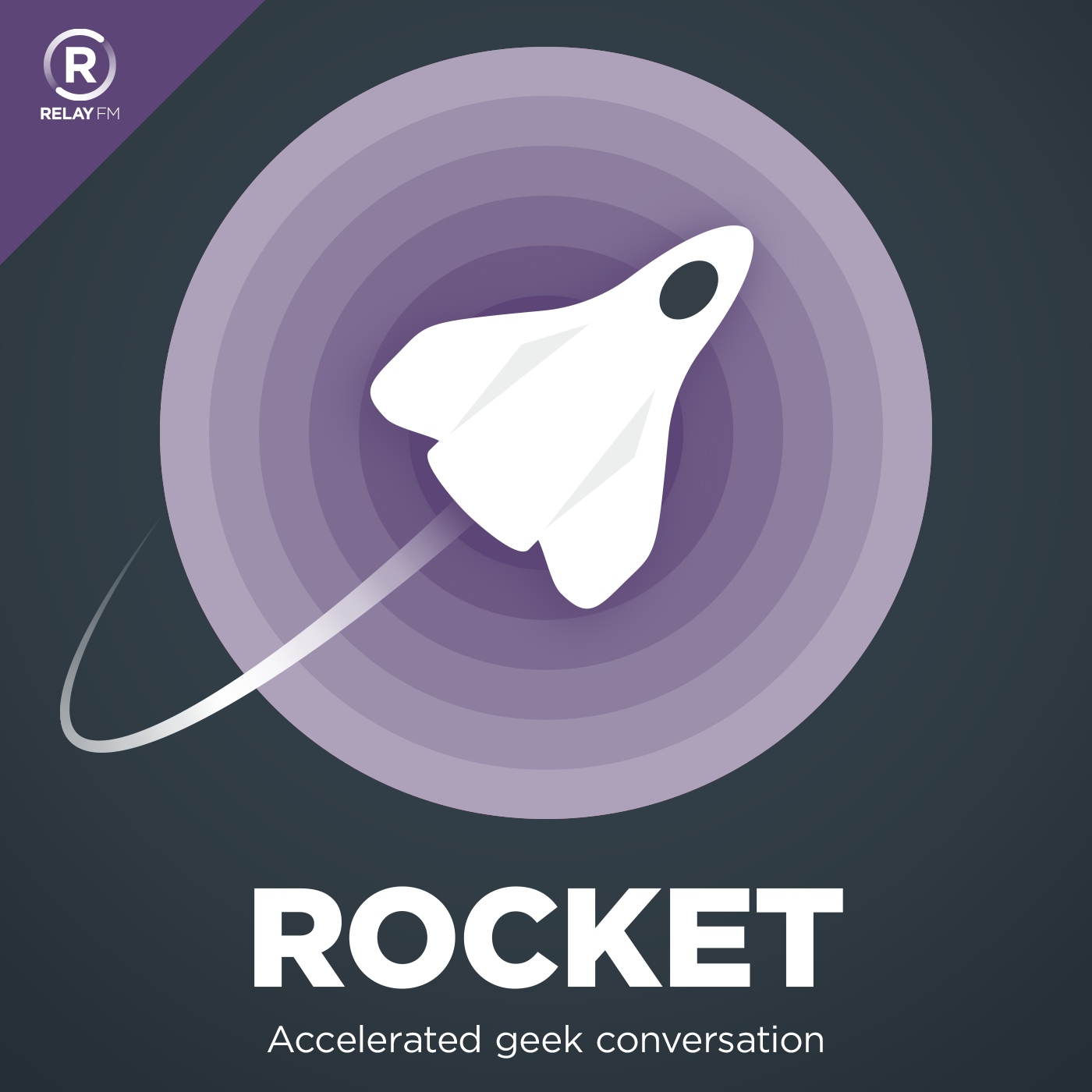 Countdown to excitement! Every week Christina Warren, Brianna Wu and Simone de Rochefort have accelerated geek conversation. Tech, comics, movies, games and books, no galaxy is off limits!
July 21st, 2016 · 85 minutes
Christina, Simone, and Brianna talk about the rumored iPhone 7 leaks, and then take a scenic tour of hell discussing Twitter's reaction to Leslie Jones' harassment. The cherry on the sundae is Christina's in-depth recap of the Taylor Swift vs. Kim Kardashian beef, and Simone's reveal that she is, deep-down, a terrible person.
---
July 14th, 2016 · 66 minutes
This week, Simone, Brianna, and Christina talk about the Pokémon craze that is sweeping the world (again), as well as the safety concerns. Then, talk turns to Magic Leap and the promise of augmented reality.
---
July 7th, 2016 · 63 minutes
This week: Tesla, Apple, Snapchat and ... Blackberry. Seriously; that last one isn't a weird typo.
---
June 30th, 2016 · 61 minutes
A very sick Simone de Rochefort powers through with Christina Warren and Brianna Wu, discussing the awesome Ghostbusters VR experience in Times Square, the dangers of technologically sophisticated cars, and finally the thinkpiece debate over Apple killing the headphone jack. And yes, we tried Mac N' Cheetos.
---
June 24th, 2016 · 68 minutes
This week on Rocket, your deeply wounded hosts discuss Apple's decision to kill off the Thunderbolt display, as well as the new upgrades that come with macOS Sierra (Siri on your computer!). Then Brianna preaches the gospel of the HTC Vive, and Christina gets misty-eyed over TomSwift.
---
June 16th, 2016 · 48 minutes
Live from AltConf 2016, Bri and Christina were joined by Mikah Sargent and Rene Ritchie to talk about Apple's WWDC announcements.
---
June 10th, 2016 · 62 minutes
Serenity Caldwell joins Bri and Simone to discuss App Store updates and Nest's ongoing leadership crisis. Then Simone ardently defends Warcraft from the Haters.
---
June 3rd, 2016 · 75 minutes
Christina, Brianna, and Simone discuss the impacts of Apple switching to a triennial release cycle, as well as the rumors MacBook Pro with an OLED panel on the keyboard. Finally, they discuss the kerfuffle over Star Wars: Rogue One getting reshoots and whether it means anything at all.
---
May 26th, 2016 · 78 minutes
Brianna, Simone, and Christina discuss Microsoft's new Xboxes and consumer trust, then veer into the tawdry world of the Peter Thiel and Hulk Hogan's lawsuit against Gawker. To wrap things up, they go over Twitter's latest update and how Overwatch is consuming their lives.
---
May 19th, 2016 · 71 minutes
Christina, Brianna, and Simone discuss Google I/O and whether they're eating enough of Google dog food, plus the newly released Captain America: Civil War and how it stands up even under all those superheroes.
---