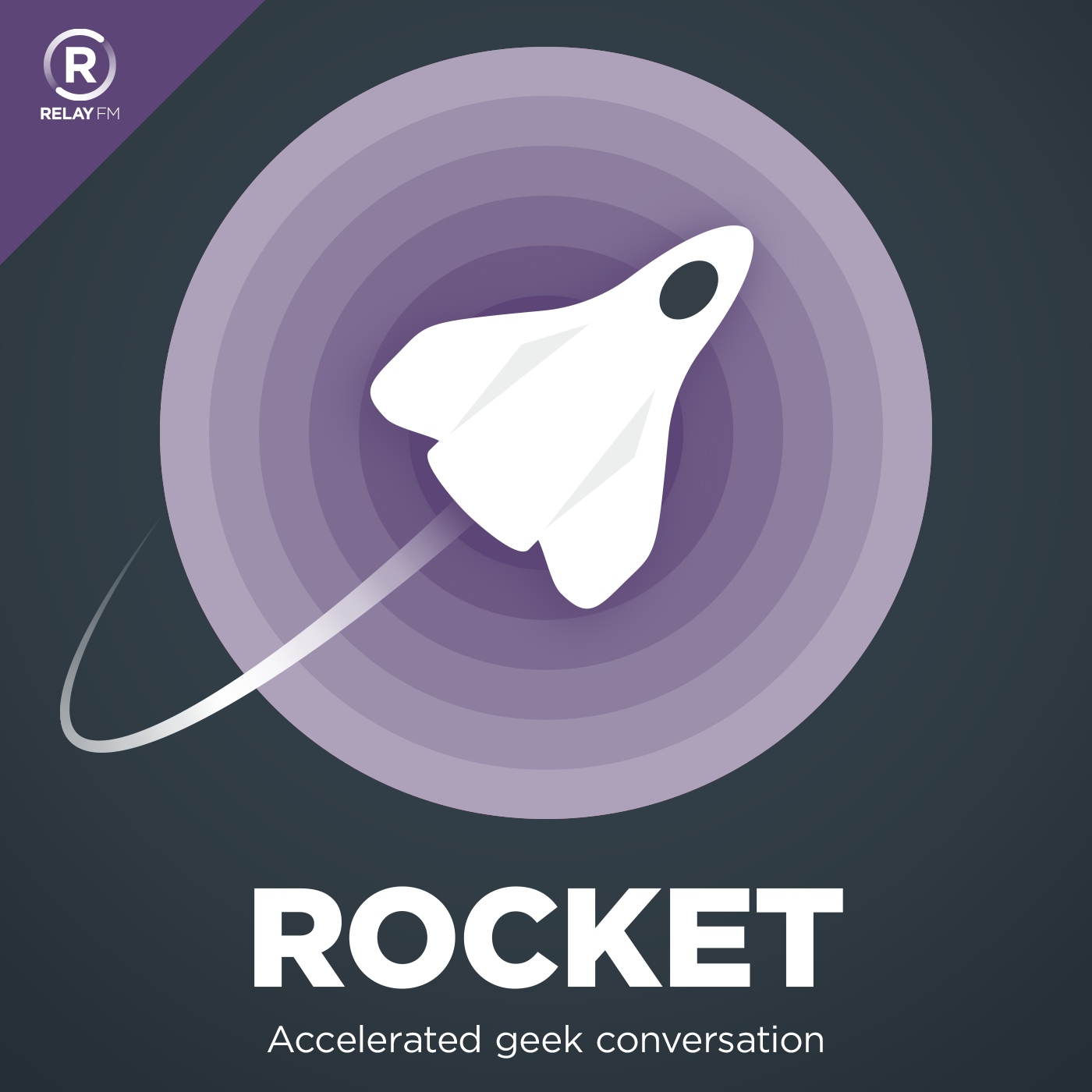 Countdown to excitement! Every week Christina Warren, Brianna Wu and Simone de Rochefort have accelerated geek conversation. Tech, comics, movies, games and books, no galaxy is off limits!
June 22nd, 2017 · 61 minutes
Simone is back, joining Christina and Bri to talk about Apple's leaked presentation on leaking, and Tumblr's conspicuous silence on Net Neutrality after Verizon's purchase of Yahoo. Finally, what's up with that Han Solo movie?
---
June 15th, 2017 · 65 minutes
As Simone is busy at E3, Christina and Brianna are joined by Ish ShaBazz. Topics this week are using blockchain to vote online, all the greatest news from E3, and the latest Uber nightmare.
---
June 9th, 2017 · 86 minutes
This week, Brianna and Christina and joined by Jessica Dennis to discuss ALL THINGS WWDC. It's the lightning round of Apple updates, y'all.
---
June 1st, 2017 · 67 minutes
Brianna, Christina, and Simone tackle the Essential phone, predictions for WWDC 2017, and the new TWIN PEAKS.
---
May 26th, 2017 · 67 minutes
Christina Warren is BACK, joining Brianna Wu and Simone de Rochefort to talk about the phishing attack on hospitals, the government's move to cloud computing, and a book about bitcoin.
---
May 18th, 2017 · 54 minutes
Julia Alexander is BACK, joining Brianna and Simone to talk about Nintendo's grey market problem — Brianna finally bought a Switch! Then, Tesla's new solar roof and the phenomenon of Cars 3.
---
May 11th, 2017 · 70 minutes
Julia Alexander joins Simone and Brianna to discuss Gizmodo's security test, the recent Net Neutrality kerfuffle, and Snapchat's crappy earnings.
---
May 4th, 2017 · 47 minutes
Simone, Christina, and Brianna dig into the latest phishing scheme, and spend some more time ripping into Uber and its mistakes. Then they talk The Defenders.
---
April 27th, 2017 · 62 minutes
Simone, Brianna, and Christina talk about Uber's latest terrible act, Amazon's new Echo, and the ongoing JUICERO SAGA.
---
April 20th, 2017 · 58 minutes
Brianna and Christina are joined by Glenn Fleishman to talk about overpriced juicers, what Facebook showed off at F8, and the demise of the mini NES and the rumors of a new mini SNES.
---