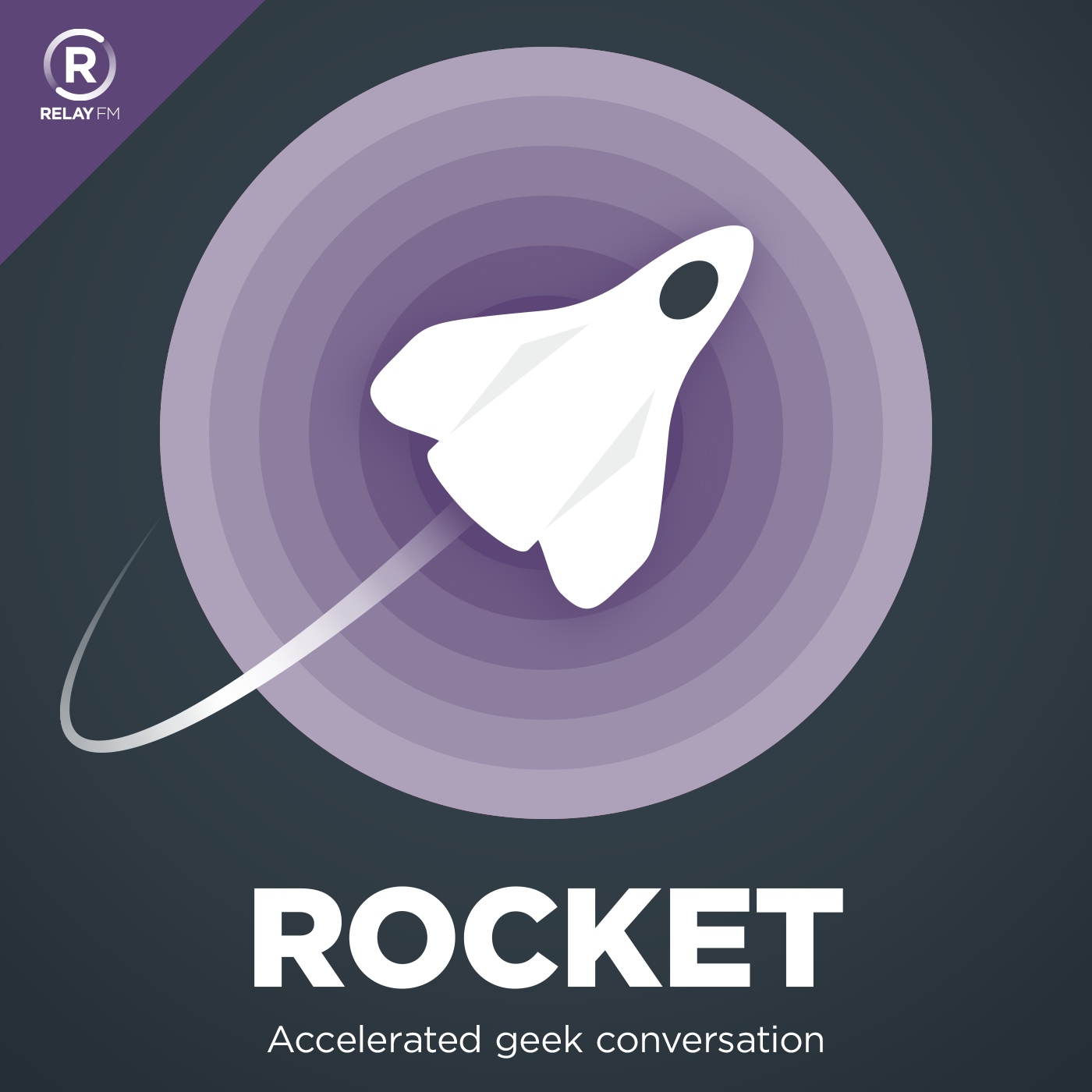 Countdown to excitement! Every week Christina Warren, Brianna Wu and Simone de Rochefort have accelerated geek conversation. Tech, comics, movies, games and books, no galaxy is off limits!
February 23rd, 2017 · 66 minutes
This time your hosts discuss Snapchat's pending IPO and whether the company will be more like Facebook or Groupon. They then segue the discussion into the viral story of a former female Uber engineer's viral blog post and what the event says about Uber and women working in tech. The three round-out the show on a lighter note, talking about some wh…
---
February 16th, 2017 · 87 minutes
Christina, Brianna, and Simone discuss the s-word in Magic Leap and the imminent troubles of virtual reality. Then they take a turn into Anil Dash's writing on the fake free market, and Verizon's new unlimited data plans.
---
February 9th, 2017 · 56 minutes
Christina, Brianna, and Simone wonder if Vizio shouldn't have to pay more for its privacy violations, and then dive into Twitter's new safety measures.
---
February 3rd, 2017 · 62 minutes
Christina, Simone, and Brianna are joined by William Turton to discuss THE EXPLOSIVE RESULTS of ZeniMax's lawsuit against Oculus. Then we kick that baby to the curb and talk about Microsoft cannibalizing Apple's market share, and Apple Airpod condoms.
---
January 27th, 2017 · 58 minutes
Brianna, Christina, and Simone talk Trump's Android phone, Apple's App Store reviews update, and how to fix the NES Classic.
---
January 20th, 2017 · 71 minutes
Brianna, Christina, and Simone talk endlessly about the highs and lows of the Nintendo Switch. Then they turn to the dying dream of Google Daydream, and talk about Brianna's upcoming campaign.
---
January 12th, 2017 · 81 minutes
Christina makes a triumphant return from CES to tell Brianna and Simone all about the new tech. Then discuss the iPhone's 10th anniversary, and the imminently upcoming Nintendo Switch.
---
January 5th, 2017 · 63 minutes
Georgia Dow joins Brianna Wu and Simone de Rochefort to talk about the DOL's lawsuit against Google, crappy beauty technology, and Medium's change of direction.
---
December 29th, 2016 · 62 minutes
This week, a mysterious new host appears, Sargent Rochefort. Christina and Bri talk about Oculus's latest train wreck: an executive caught soliciting a 15 year old. Plus, the best and worst gadgets of 2016, and a tribute to Carrie Fisher.
---
December 22nd, 2016 · 77 minutes
Simone, Christina, and Brianna talk about what Apple is doing with its desktop Macs, and what it's doing with our ears! (AKA, AirPods are here.) Then they dive into the world of Rogue One: A Star Wars Story.
---