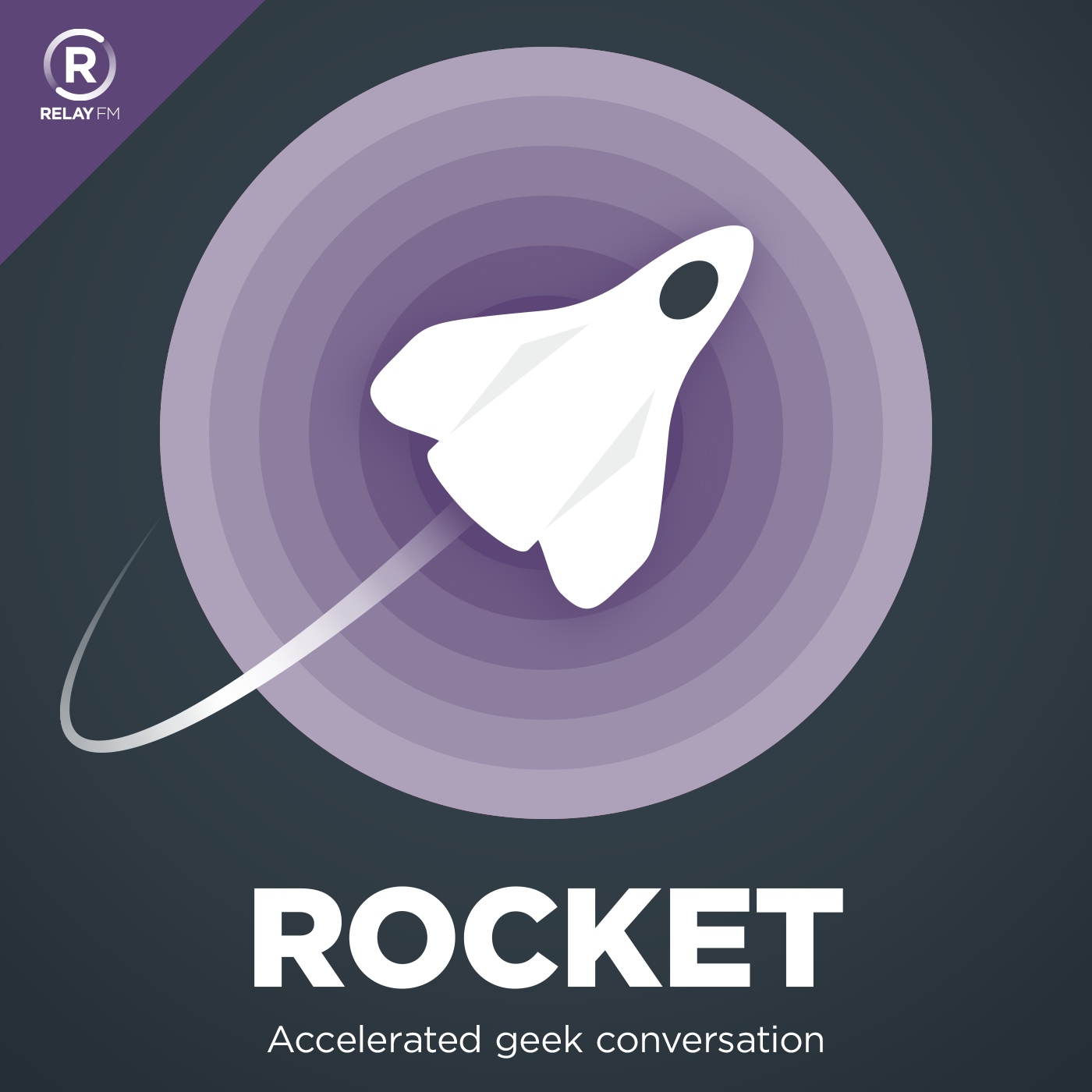 Countdown to excitement! Every week Christina Warren, Brianna Wu and Simone de Rochefort have accelerated geek conversation. Tech, comics, movies, games and books, no galaxy is off limits!
January 20th, 2017 · 71 minutes
Brianna, Christina, and Simone talk endlessly about the highs and lows of the Nintendo Switch. Then they turn to the dying dream of Google Daydream, and talk about Brianna's upcoming campaign.
---
January 12th, 2017 · 81 minutes
Christina makes a triumphant return from CES to tell Brianna and Simone all about the new tech. Then discuss the iPhone's 10th anniversary, and the imminently upcoming Nintendo Switch.
---
January 5th, 2017 · 63 minutes
Georgia Dow joins Brianna Wu and Simone de Rochefort to talk about the DOL's lawsuit against Google, crappy beauty technology, and Medium's change of direction.
---
December 29th, 2016 · 62 minutes
This week, a mysterious new host appears, Sargent Rochefort. Christina and Bri talk about Oculus's latest train wreck: an executive caught soliciting a 15 year old. Plus, the best and worst gadgets of 2016, and a tribute to Carrie Fisher.
---
December 22nd, 2016 · 77 minutes
Simone, Christina, and Brianna talk about what Apple is doing with its desktop Macs, and what it's doing with our ears! (AKA, AirPods are here.) Then they dive into the world of Rogue One: A Star Wars Story.
---
December 15th, 2016 · 60 minutes
BRI IS BACK, and she joins Christina and Simone to talk about Trump's meeting with tech leaders, and Samsung's Galaxy Note 7 recall. Then they talk about the real issues: sexy, sexy Pokemon.
---
December 8th, 2016 · 70 minutes
Georgia Dow joins Christina Warren, Simone de Rochefort and — surprise! — Brianna Wu for episode 100. They talk the Oculus Touch controllers, Fitbit's purchase of Pebble, and our Amazon Go future.
---
December 1st, 2016 · 67 minutes
Glenn Fleishman joins Christina Warren and Simone de Rochefort to talk about Reddit's latest disaster, Netflix's downloadable content, and AT&T ruining the Internet.
---
November 23rd, 2016 · 74 minutes
Christina and Simone are joined by Alex Cranz to talk about Facebook in China, Snap Spectacles and Heathers.
---
November 17th, 2016 · 59 minutes
Relay FM Big Boss Stephen Hackett joins Christina and Simone for a spirited discussion on the erosion of journalism (fake Facebook news!), that smooth MacBook Pro Touch Bar action, and the peach emoji's restored butt status.
---