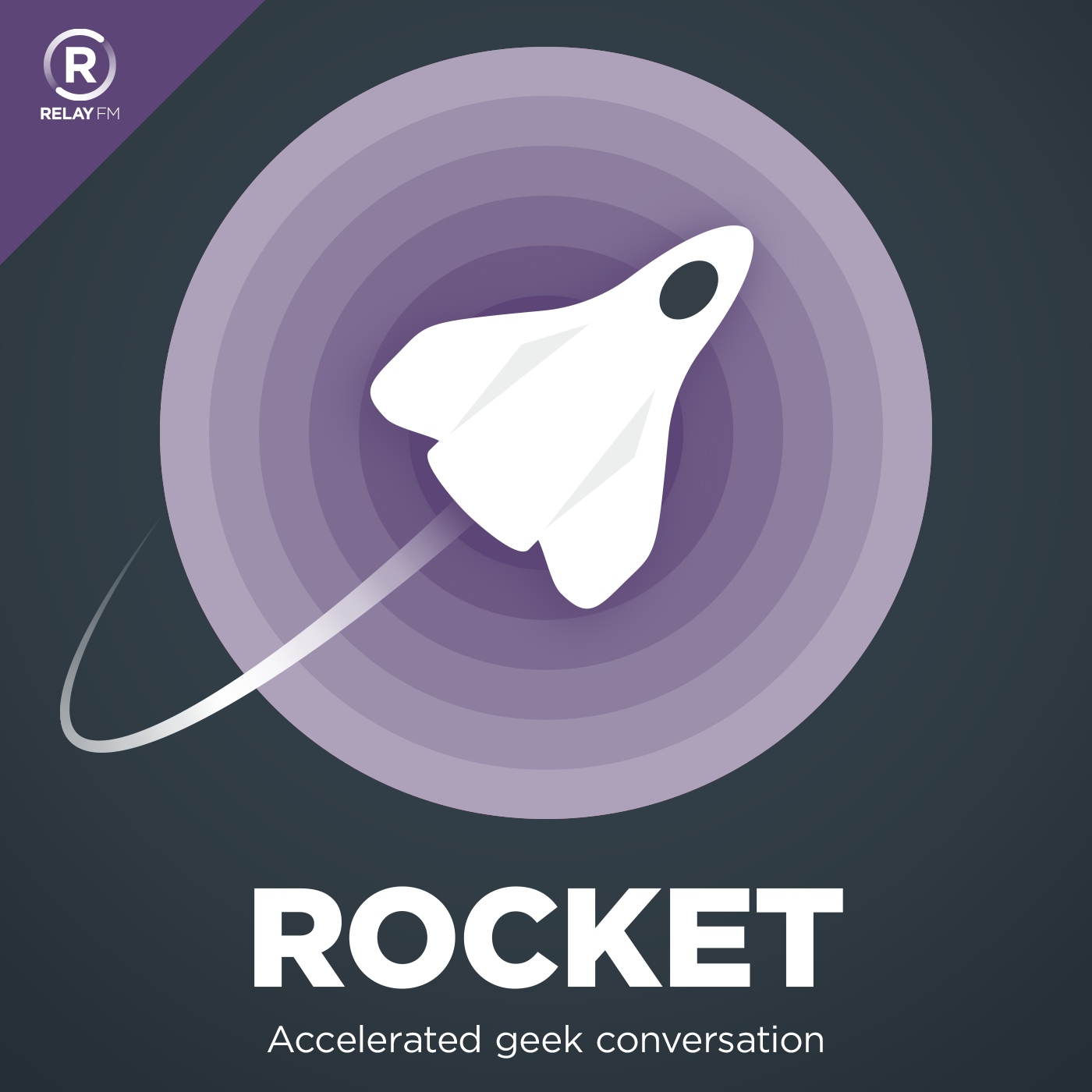 Countdown to excitement! Every week Christina Warren, Brianna Wu and Simone de Rochefort have accelerated geek conversation. Tech, comics, movies, games and books, no galaxy is off limits!
September 29th, 2016 · 56 minutes
Brianna, Christina, and Simone discuss Palmer Luckey's financial backing of an alt-right meme Think Tank, and the latest iPhone-gate. Finally, they weigh in on whether Snap Inc.'s new glasses are really hideous or not!
---
September 22nd, 2016 · 74 minutes
Brianna, Christina, and Simone review the iPhone 7 and iPhone 7+, and then segue into the garbage web of privacy we've built in 2016, and how it affects MacOS Sierra. Last but certainly not least, the death of Brangelina.
---
September 16th, 2016 · 74 minutes
Brianna, Christina, and Simone discuss the state of streaming and Nelly's struggles with income taxes, as well as the worst tragedy to strike our nation: the theft of the 24-foot Chick-Fil-A inflatable cow. Then they dovetail neatly into exploding Samsung Galaxy Note 7s somehow, and it gets real.
---
September 9th, 2016 · 68 minutes
Glenn Fleishman joins Simone and Brianna to get down and dirty on Apple's September Event. We talk about the fancy new camera, the loss of the headphone jack, and more spicy opinions!
---
September 2nd, 2016 · 80 minutes
Mikah Sargent fills in for Christina, for discussions on Transmission, the PS4 Slim and Dead or Alive.
---
August 25th, 2016 · 83 minutes
Christina, Brianna, and Simone discuss Bloomberg's latest Apple Watch report, and bid goodbye to John Gruber's notes app, Vesper. Then they accidentally devolve into a deep discussion on Daddy and the Discourse.
---
August 18th, 2016 · 67 minutes
Brianna, Christina, and Simone talk about sports coming to your Apple TV via Twitter, and Tim Cook's interview in the Washington Post. Finally, we talk about the new Rogue One trailer and our excitement!
---
August 11th, 2016 · 61 minutes
The Rocket hosts talk about Macbook Pro rumors and some of the exaggerations about the new MBP's abilities. Then they talk about No Man's Sky, and the exaggerations about the game's abilities. And then, they talk about Stranger Things, and the exaggeration of—nevermind, Brianna just kinda didn't dig it as much as everyone else.
---
August 5th, 2016 · 78 minutes
This week on another thrilling episode of Rocket, Brianna, Christina, and Simone talk about the new Xbox One S and whether or not people are ready for it. Then, they fall into phone fatigue and finally wrap things up talking about the new Snapchat, I mean Instagram.
---
July 28th, 2016 · 66 minutes
Christina, Simone, and Brianna keep things apolitical in a discussion about the DNC hacks and the meaning of privacy. Then they segue into game developers' critiques of the Universal Windows Platform and bid goodbye to Marissa Mayer's tenure at Yahoo.
---