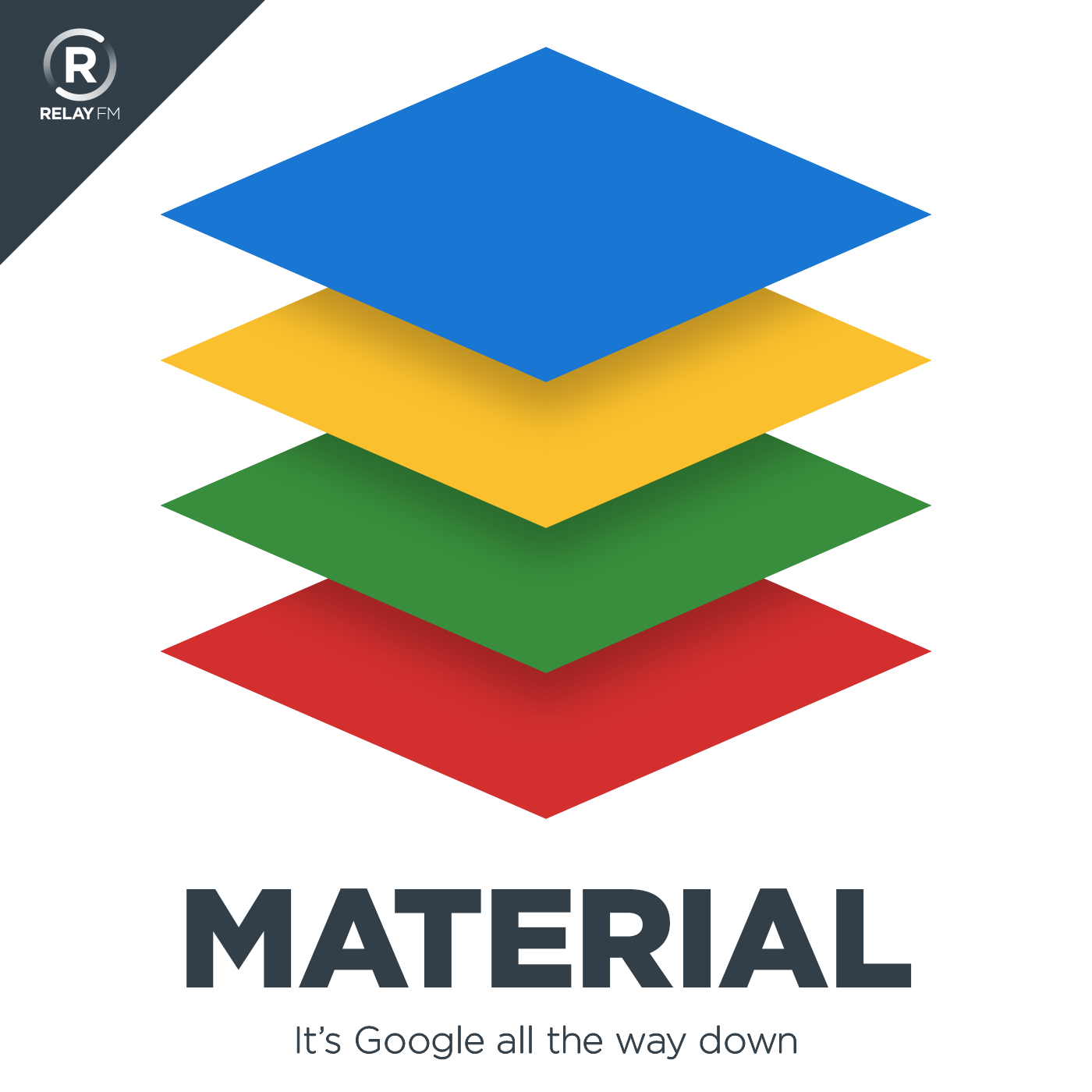 Material is a weekly discussion about the Google and Android universe. Your intrepid hosts try to answer the question, "What holds up the digital world?" The answer, so far, is that it's Google all the way down.
#36: #OneDayIWill Buy a Material Shirt
March 10th, 2016 · 62 minutes
It's a Material world, and you can all take our new Material shirts for a whirl. No need to hurl, we also unfurl...dammit. Rhyming is hard. Raspberry Pi 3. International Womens Day. Google I/O. Project Fi comes to town and that ain't no lie, that's right guy, it's extra fly. Dammit it I did it again. I can hear Britney now "I told you so, heck I even put it in song form years ago". Yes Britney, we know Britney. Oh baby baby, I really should have let you go.
Google blindsided us post recording with Android N (well played Google, well played indeed), but don't worry, next weeks show will be our in depth analysis of it!
Guest Starring: Virginia Poltrack
This episode of Material is sponsored by:
Squarespace: Enter offer code MATERIAL at checkout to get 10% off your first purchase.
---
Download: MP3 (57.37 MB)
---
Links and Show Notes
Become a Material supporter and receive discount code!
Find us Online
Support The Show
relay.fm/material
Give us some love, leave us an iTunes Review
Material Podcast on iTunes
Show your Material love, buy a sticker or two!
Material Stickers
We want to hear from you, send us a message.
[email protected]
Follow us on Twitter
Material Podcast - @materialpodcast
Andy Ihnatko - @Ihnatko
Russell Ivanovic - @rustyshelf
Yasmine Evjen - @yasmineevjen
---
---