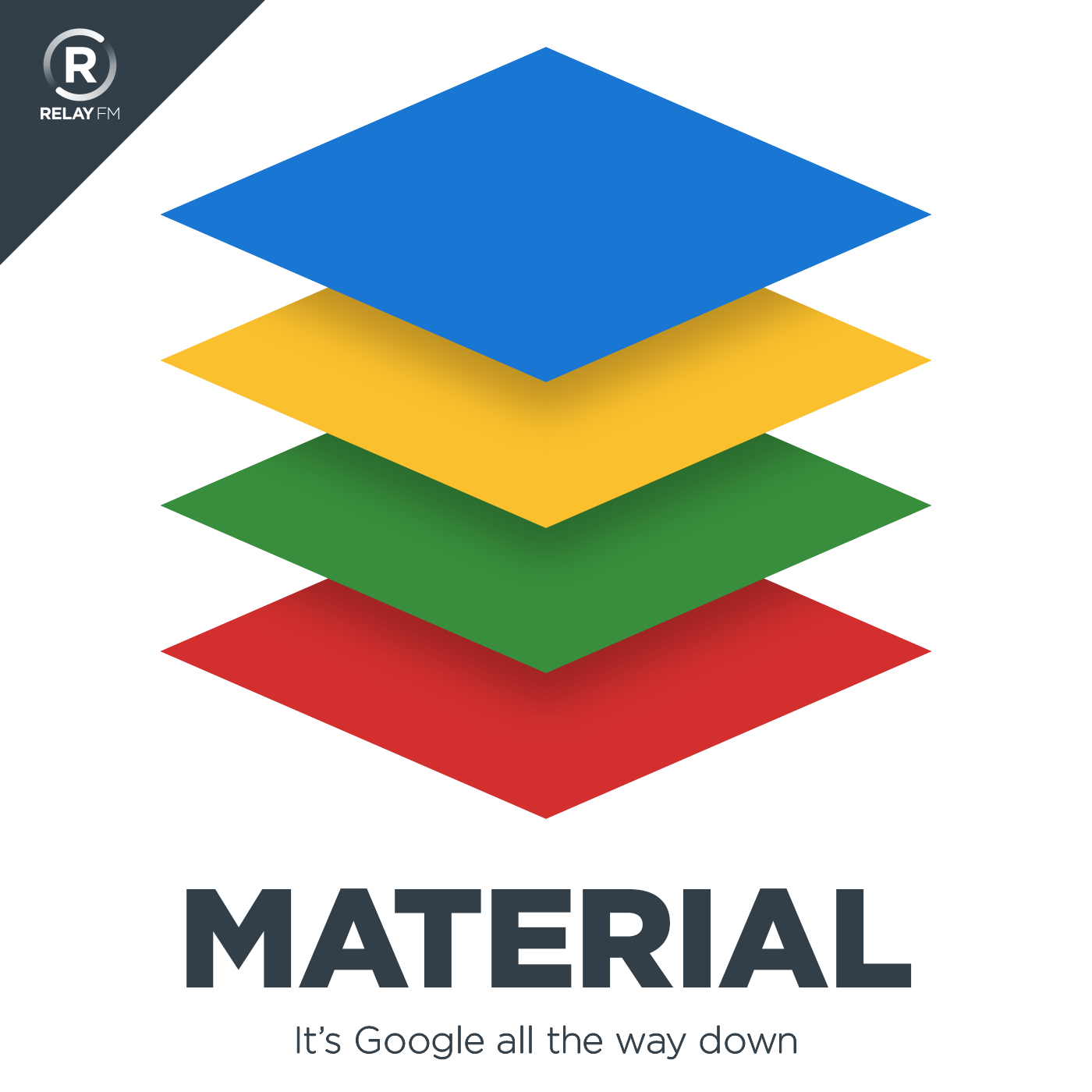 Material is a weekly discussion about the Google and Android universe. Your intrepid hosts try to answer the question, "What holds up the digital world?" The answer, so far, is that it's Google all the way down.
#35: Real Material Money
March 3rd, 2016 · 66 minutes
Russell has a run-in with a furry critter. Yasmine gets glassed. Andy upgrades his visuals for our audio podcast. The LG G5 sweats under the heat of our intense spotlight, while the LG Rolling Bot rolls into our hearts and laser points at our feels. Philanthropy takes another victim...this time the Father of Search Amit Singhal.
Last but not least the Material crew decide to use your chests for their evil advertising plans...what happens next will (probably not) shock you (in the least).
This episode of Material is sponsored by:
ITProTV: IT training you can access anywhere, any time. Use code MATERIAL30 to try it free for 7 days and save 30% off the lifetime of your account.
---
Download: MP3 (61.18 MB)
---
Links and Show Notes
Become a Material supporter and receive upcoming t-shirt sneak peek and discount code!
Find us Online
Support The Show
relay.fm/material
Give us some love, leave us an iTunes Review
Material Podcast on iTunes
Show your Material love, buy a sticker or two!
Material Stickers
We want to hear from you, send us a message.
materialpodcast@gmail.com
Follow us on Twitter
Material Podcast - @materialpodcast
Andy Ihnatko - @Ihnatko
Russell Ivanovic - @rustyshelf
Yasmine Evjen - @yasmineevjen
---
---