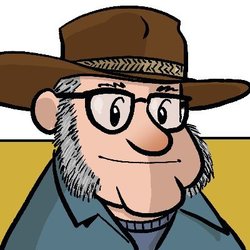 Andy Ihnatko
Andy Ihnatko is The Chicago Sun-Times' technology columnist. He once received a postcard certifying that he is beloved in Canada.
---
Shows
Material is a weekly discussion about the Google and Android universe. Your intrepid hosts try to answer the question, "What holds up the digital world?" The answer, so far, is that it's Google all the way down.
Retired Shows
Each episode of Almanac delivers a multi-course collection of conversations and presentations about current events, the arts, technology, and society. You'll never know what you'll find inside, but you'll find it interesting.
Guest Appearances