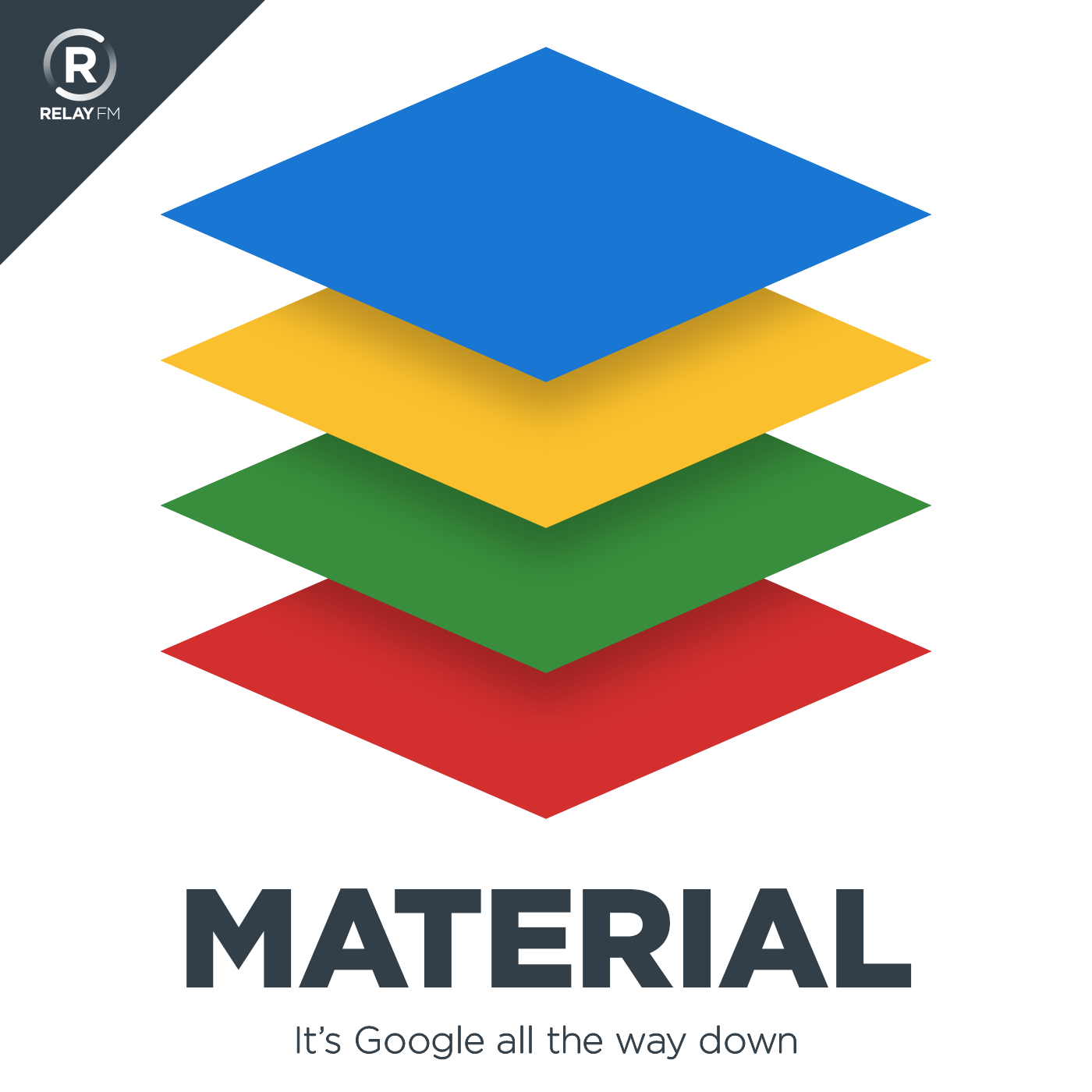 Material is a weekly discussion about the Google and Android universe. Your intrepid hosts try to answer the question, "What holds up the digital world?" The answer, so far, is that it's Google all the way down.
#37: Whaaaaaaat?
March 17th, 2016 · 63 minutes
Android N! New! Naughty! Nifty! Nasty! Nauseating! Nutty! Nougatey Nutella! Google may have tried an exploratory curve ball last week by announcing it just after our illustrious superhero's recorded, but our brave crew regrouped and had the last laugh this week as they deep dive in into N and throw this overstretched metaphor of a ball right back at The Plex.
Somehow amid all the excitement they also managed to cover Russell's shiny new S7 Edge and the perils of making money on the Google Play store.
So Dear Listener, if that is in fact your real name, why are you still reading this description? Buy yourself a Material t-shirt, load up your favourite pod-catcher (it's Pocket Casts right, please say it's Pocket Casts?) and indulge yourself in a true feast for the ears.
This episode of Material is sponsored by:
Ministry of Supply: Menswear made smarter. Use 'material' for 15% off your first purchase.
---
Download: MP3 (58.38 MB)
---
Links and Show Notes
Find us Online
Support The Show
relay.fm/material
Give us some love, leave us an iTunes Review
Material Podcast on iTunes
Show your Material love, buy a sticker or two!
Material Stickers
We want to hear from you, send us a message.
materialpodcast@gmail.com
Follow us on Twitter
Material Podcast - @materialpodcast
Andy Ihnatko - @Ihnatko
Russell Ivanovic - @rustyshelf
Yasmine Evjen - @yasmineevjen
---
---