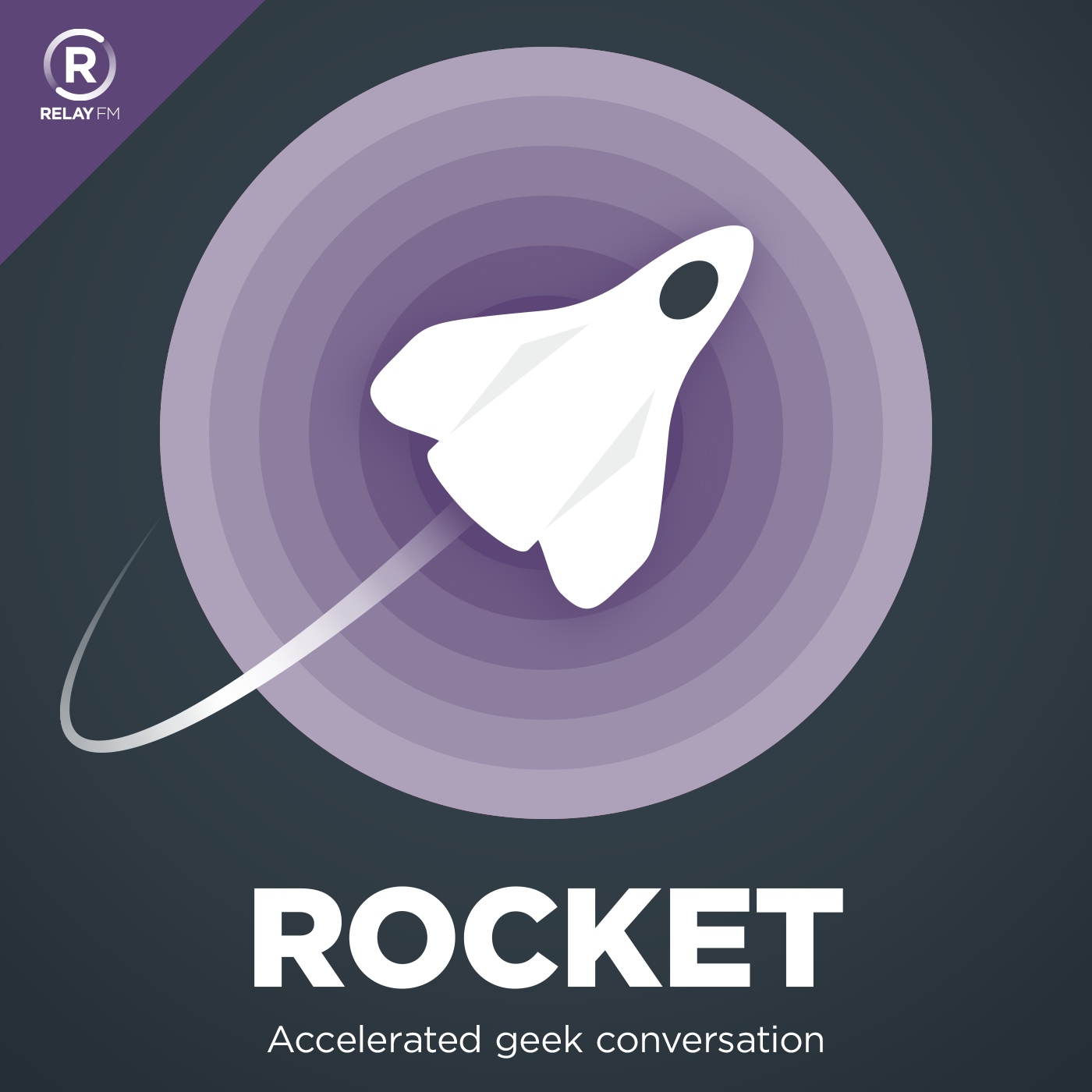 Countdown to excitement! Every week Christina Warren, Brianna Wu and Simone de Rochefort have accelerated geek conversation. Tech, comics, movies, games and books, no galaxy is off limits!
March 5th, 2015 · 66 minutes
This week your terrific trio discuss the latest rulings on Net Neutrality, take a look at the products coming out of MWC and Christina tries to convince everyone why The Bachelor is the greatest TV Show on earth. Oh yeah, they also discuss 'The Dress'...
---
February 26th, 2015 · 92 minutes
This week, your terrific trio freak out after Bri drops some huge Jem news, that sends everyone down a huge diversion. Once balance is restored they discuss Lenovo's Superfish debacle, consider the Pebble Time as a serious smartwatch competitor and look at how the internet is changing journalism.
---
February 19th, 2015 · 84 minutes
After planning an elaborate 3DS heist, your terrific trio listen to Christina's incredible impressions, take turns pronouncing 'Aluminium' (because of the Jony Ive profile), discuss Sony's recent course change and review Better Caul Saul.
---
February 12th, 2015 · 79 minutes
Your favourite Left Shark aficionados are back to talk about how the daily show revolutionised the web and the way we consume TV, what the FCC are up to with Net Neutrality and Sony breaks Bri's heart.
---
February 5th, 2015 · 84 minutes
A fight breaks out on Rocket this week, as your intredpid hosts try to decide which one of them is the 'Left Shark' After this is resolved, Christina fills us in on what happened at TUAW, Brianna ponders the future of driverless Taxis and Simone gives her Superbowl half-time show recap.
---
January 30th, 2015 · 71 minutes
Rocket is firing on all thrusters this week! Simone tells us if Microsoft's bold new iOS apps make them relevant in mobile again. Brianna argues the Ghostbusting industry should hire more women. Christina analyzes Riot's new psychological tricks so DOTA players won't be such huge jerks.
---
January 26th, 2015 · 78 minutes
Your intrepid hosts are joined by Isometric's Georgia Dow to lay the smack down about what's going on at Microsoft, debate whether you should be able to really 'feel' your video games and finally prove why 'Jem and the Holograms' is a TV show that inspired a generation, for better or worse.
---
January 19th, 2015 · 74 minutes
Countdown to Launch! In the pilot episode, Bri tells the heartwarming story of Christina writing an article that ruined her life, Simone explains why no one her age will buy a 3D printed car, and why Ant Man has the potential not to suck.
---