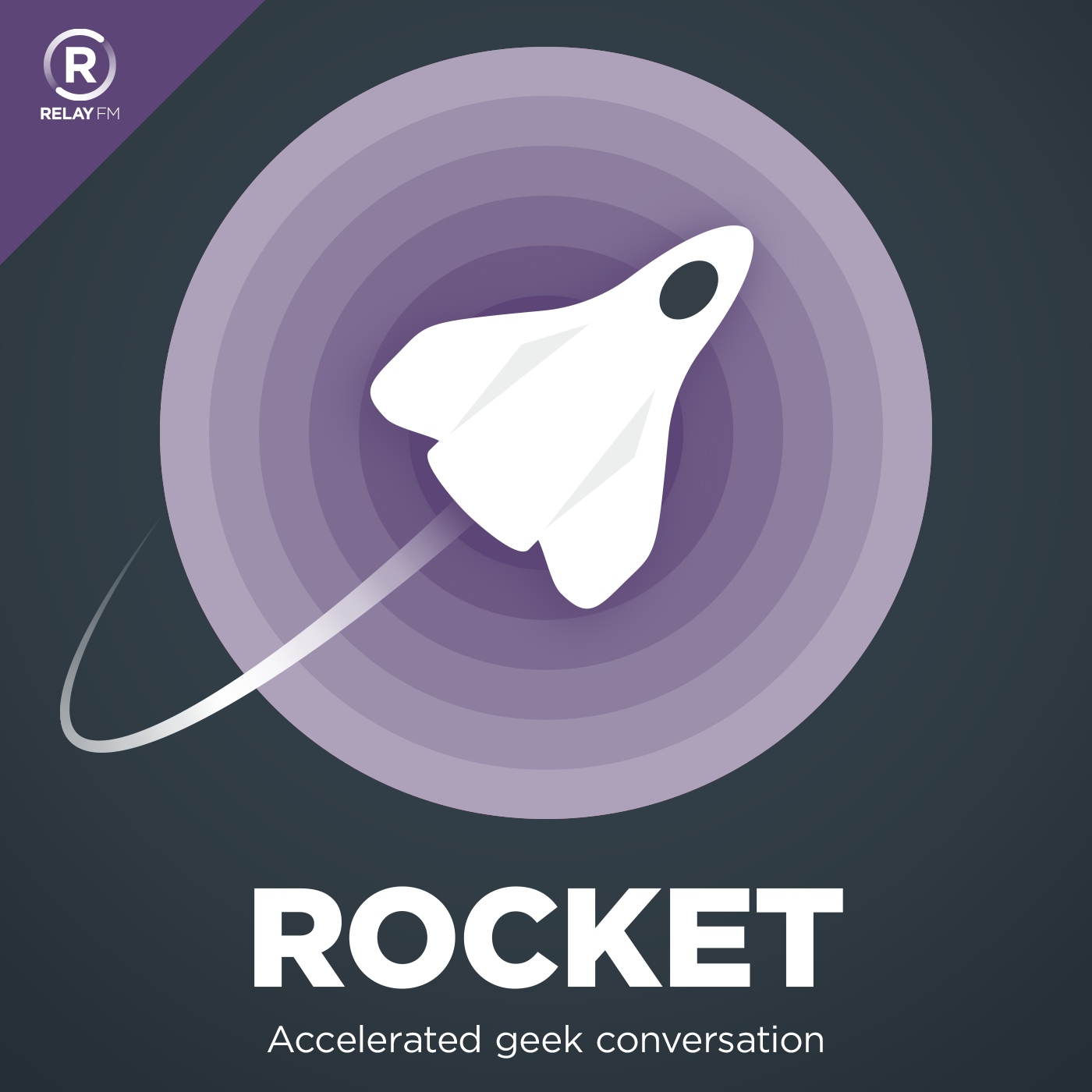 Countdown to excitement! Every week Christina Warren, Brianna Wu and Simone de Rochefort have accelerated geek conversation. Tech, comics, movies, games and books, no galaxy is off limits!
May 14th, 2015 · 82 minutes
Once your hosts finish an epic bus and alcohol intro, they get in to discussing app design for the Apple Watch, Bri's Watch swap and the Jem and Holograms trailer.
---
May 7th, 2015 · 87 minutes
This week Christina get's to (finally) talk about getting her own Apple Watch, before your hosts discuss Carly Fiorina's Presidential run, the struggle for women running tech companies, and using Periscope to watch boxing. Rounding off the show is a debate about Avengers: Age of Ultron.
---
April 30th, 2015 · 84 minutes
After Christina is freed from the clutches of the Microsoft Build Keynote, she joins Brianna and Simone to talk about the announcements from the event and Bri's thoughts on the Apple Watch, before the Jared Leto Joker photo sends them all down a pit of sadness thinking about failed Batman movies.
---
April 25th, 2015 · 72 minutes
After a dramatic reading from a very peculiar book, your trio of hosts go on to discuss Google's 'Project Fi' and the value of streaming video services.
---
April 17th, 2015 · 92 minutes
This week your terrific trio discuss the Apple Watch as a gaming platform, how the Surface 3 compares to the MacBook and Simone introduces Christina and Brianna to Volleyball Manga.
---
April 11th, 2015 · 96 minutes
This week on Rocket your hosts are back to discuss Apple Watch reviews (and the order process), Christina's review of the new MacBook and how Orange is the New Black portrays female sexuality.
---
April 5th, 2015 · 80 minutes
This week, after a story of a super-creepy PR campaign, your intrepid trio discuss OnLive shutting down, Facebook's 'On this Day' feature and Fast and Furious 7.
---
March 26th, 2015 · 82 minutes
This time on Rocket, your hosts debate the merits of the new Linux Code of Conduct, despair at Ted Cruz's domain name problems, get pumped up over the new Mission Impossible trailer, and discuss the good and bad parts of dog ownership.
---
March 20th, 2015 · 74 minutes
After discussing the trials and tribulations of fake ID's, this week's episode focuses on the Ellen Pao trial, Mattel's new creepy Barbie doll and the controversial Batgirl cover.
---
March 12th, 2015 · 86 minutes
After Bri and Simone question if Christina is a robot, your terrific trio discuss HBO Now and it's potential effect on the TV industry, whether the MacBook's new design makes for a usable laptop and they consider the uses and aesthetics of the Apple Watch.
---