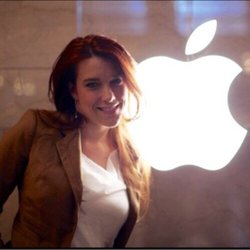 Georgia Dow
Georgia Dow is a psychotherapist, writer, speaker, and host. With degrees in education and psychology and a masters in creative art therapy, she has a successful private practice and is a frequent speaker at seminars, conferences, and at corporations. Senior editor at Mobile Nations, Dow writes about and reviews Apple-related and connected devices. Dow is also Host of ZEN & TECH and Review.
---
Retired Shows
Caution! Listening to this weekly show about technology and culture may cause the following symptoms: uncontrollable laughter, onset confusion, chronic empathy, and heightened awareness. Listen at your own risk!
Each week, join game developer Brianna Wu, technology journalists Georgia Dow and Mikah Sargent, and game enthusiast Steve Lubitz as they analyze the week's biggest stories in the video game industry from different perspectives.
Guest Appearances