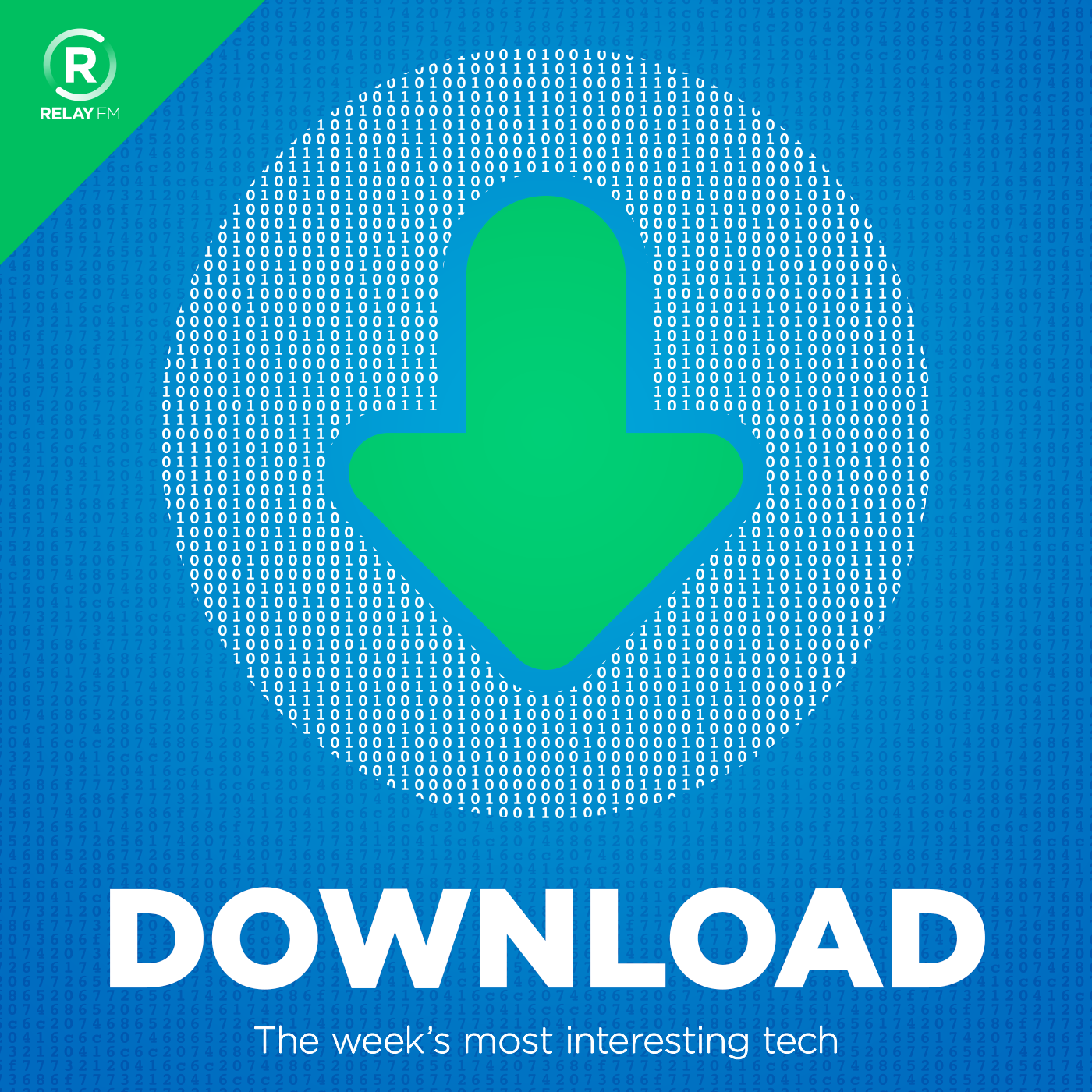 What are the most important technology stories right now? From products and companies to services and trends, Download's weekly panel of experts analyzes the biggest topics in tech … and a few you may have missed.
#4: Twenty Oars in the Water
May 19th, 2017 · 58 minutes
This week, Google held its annual developer conference. It brought a bunch of news about Assistant, Home and Photos, and plenty of AI! Meanwhile, the WannaCry attack exploits old software to bring PCs around the world to a grinding halt.
Guest Starring: Devindra Hardiwar and Russell Ivanovic
This episode of Download is sponsored by:
Hover: Domain names for your ideas. Get 10% off your first purchase.
---
Download: MP3 (40.74 MB)
---
Links and Show Notes
Russell's Google and Android podcast on Relay FM. This week's episode was all about Google I/O.
Devindra's podcast about movies and filmmaking.
Google's blog post on the upcoming Photos updates.
Google Photos just hit 500 million monthly users, and the company has lots of features coming this year to the service.
Baked into Google Assistant, Lens uses computer vision and AI to make sense of your photos, videos and the real world. It's basically Google search for everything outside of screens.
Google's blog post on updates coming to Assistant.
With Google Assistant, the company is slowly putting the blocks together for something big. This year, the iPhone becomes part of the story, too.
Google's Echo competitor is learning some new tricks, without expanding into new hardware form factors like the Amazon's product.
The smart speaker will soon be able to offer proactive notifications, including traffic alerts and calendar events.
Google is building custom chips to speed up machine learning.
TensorFlow Lite, a new offshoot of Google's open-source TensorFlow software for creating machine-learning applications, runs directly on Android devices.
TensorFlow-powered brick sorting.
Before Kirk, Spock and the Enterprise there was Discovery. Now, one of the most iconic and influential global franchises returns to television with Star Trek: Discovery. The CBS All Access Original Series arrives this Fall.
Star Trek, one of the most iconic and influential global television franchises, returns 50 years after it first premiered.
Think "Galaxy Quest" meets "Family Guy," and you're on the right track.
Android O introduces a variety of new features and capabilities for users and developers. This document highlights what's new for developers.
According to Google, "Android Go is designed with features relevant for people who have limited data connectivity and speak multiple languages."
The WannaCry ransomware attack is a worldwide cyberattack targeting computers running Microsoft Windows by encrypting data and demanding ransom payments in Bitcoin.
England's healthcare system fell victim to a massive cyberattack last week.
A malware analysis expert who calls himself MalwareTech rushed to examine the so-called WannaCry strain, he stumbled on a way to stop it from locking computers and slow its spread. All it took was ten bucks, and a little luck.
Support for the OS ended three years ago but yesterday's infection spurred the 'unusual' step.
---