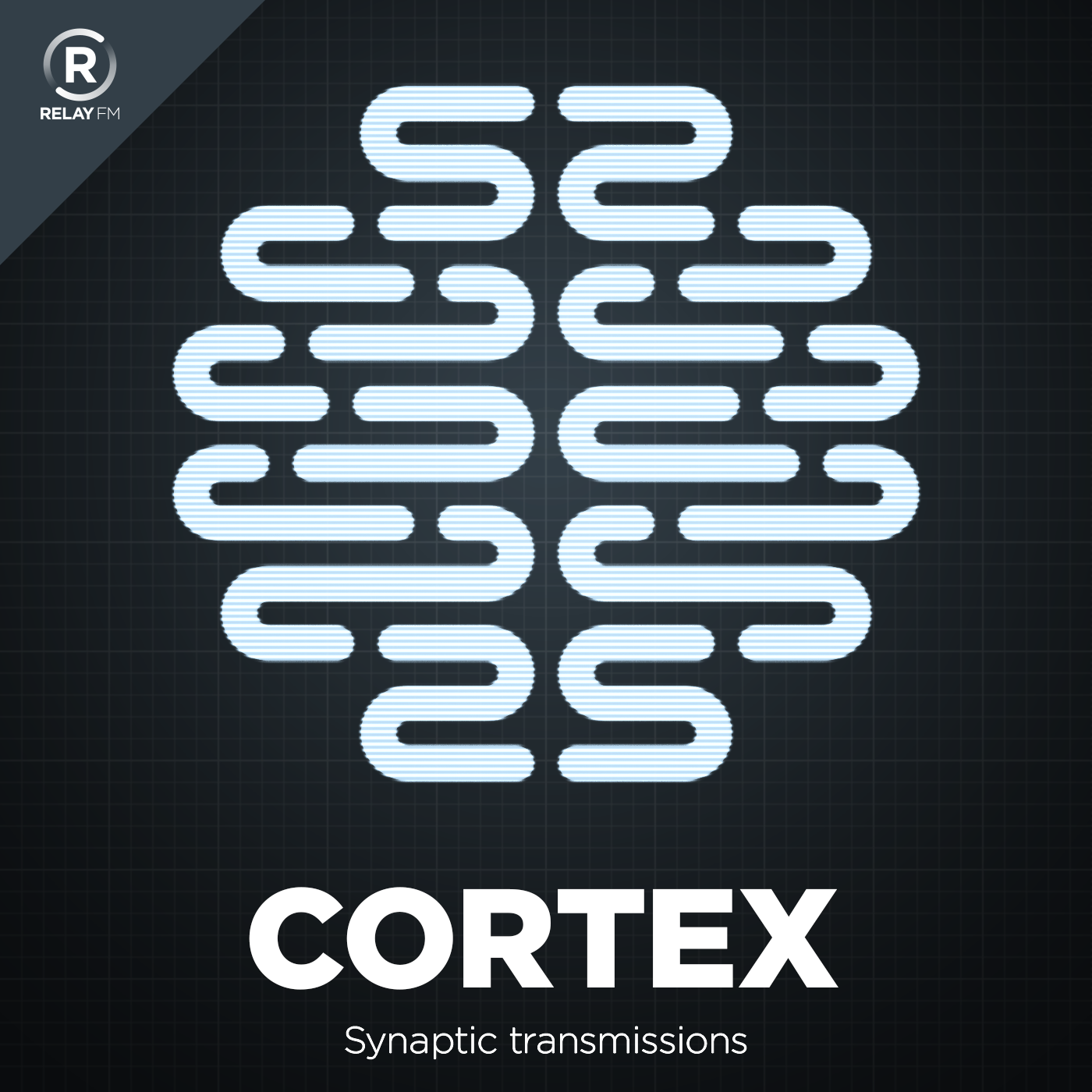 CGP Grey and Myke Hurley are both independent content creators. Each episode, they discuss the methods and tools they employ to be productive and creative.
December 12th, 2016 · 98 minutes
Myke discovered his ranking, Grey will not switch, and they both answer #askcortex questions before the Cortexmas season begins.
---
November 28th, 2016 · 98 minutes
Grey heard a pop, Myke went to Ikea, and they both are frustrated with notifications.
---
November 18th, 2016 · 104 minutes
Myke is dealing with house renovations, Grey is making lots of videos, and they both answer some questions about how this show is made.
---
October 28th, 2016 · 92 minutes
Grey finally finished a big project, Myke bought a ticket to Vidcon, and they are both very excited about a piece of paper.
---
October 17th, 2016 · 94 minutes
Grey's productivity is being disrupted, Myke is giving in to the tropes of Youtube, and they both played PewDiePie's Tuber Simulator.
---
October 3rd, 2016 · 108 minutes
Myke is starting a Youtube channel, Grey's office is ruined, and they both share their current phone homescreens.
---
September 19th, 2016 · 114 minutes
Myke is very excited about stickers, Grey is happy with the MacBook Adorable, and they both try to get their head around Youtube Demonitization.
---
September 6th, 2016 · 87 minutes
Myke deals with disruptions, Grey had a successful summer, and they both discover the world's largest Youtuber.
---
August 24th, 2016 · 82 minutes
Grey wants more vacations, Myke gets overwhelmed, and they both learn to work better together.
---
July 26th, 2016 · 95 minutes
Grey got help with animation, Myke imagines trucking in VR, and they both get distracted by keyboards with rainbow LEDs.
---