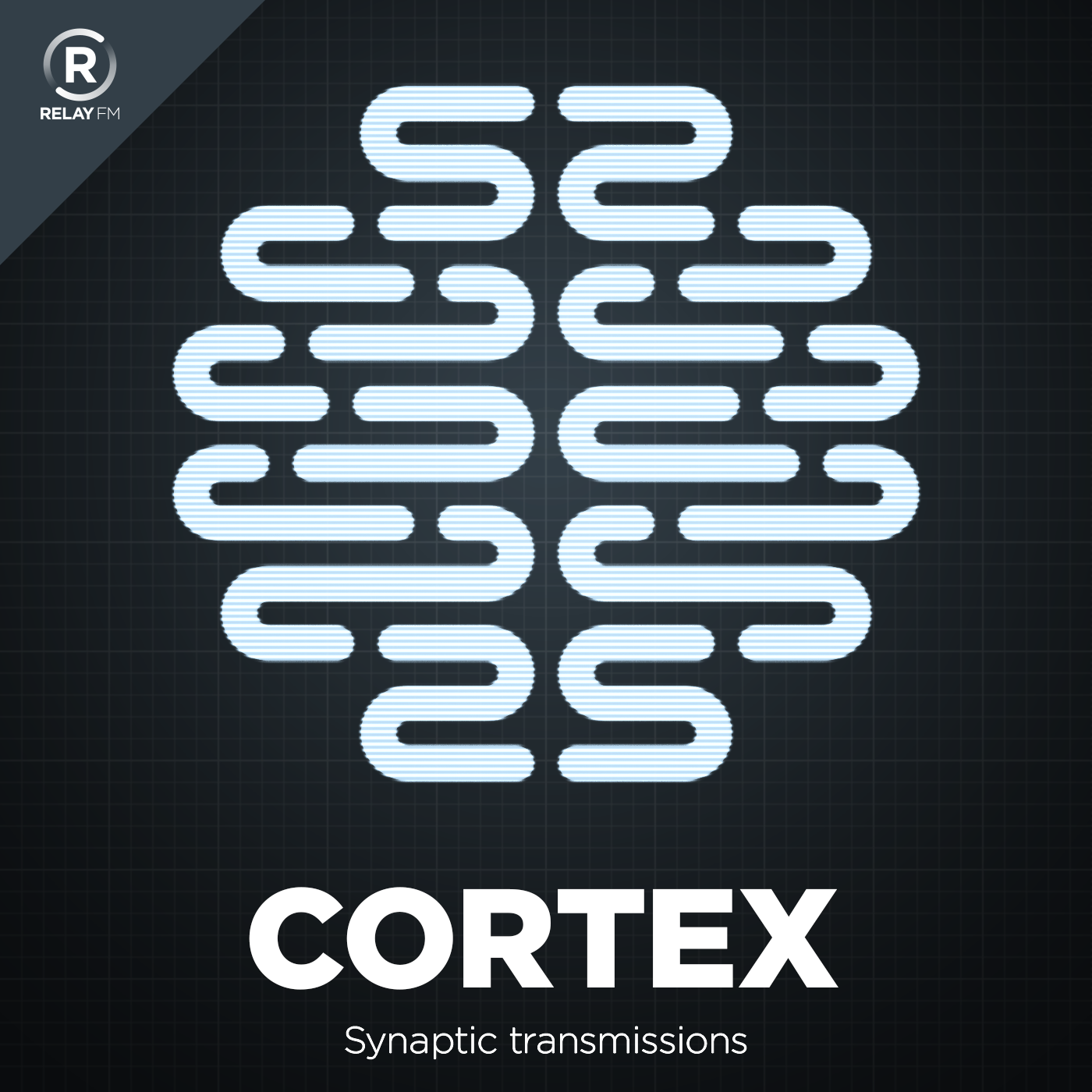 CGP Grey and Myke Hurley are both independent content creators. Each episode, they discuss the methods and tools they employ to be productive and creative.
February 21st, 2017 · 84 minutes
Grey turns to pen and paper, Myke switches to Todoist, and they both share what they wanted to be when they grew up.
---
February 7th, 2017 · 79 minutes
Grey talks about the past few months, Myke is thinking about graphs, and they both provide more thoughts on time tracking.
---
January 24th, 2017 · 90 minutes
Myke has started tracking his work time, Grey has started tracking all time, and they both talk about their themes for 2017.
---
December 12th, 2016 · 98 minutes
Myke discovered his ranking, Grey will not switch, and they both answer #askcortex questions before the Cortexmas season begins.
---
November 28th, 2016 · 98 minutes
Grey heard a pop, Myke went to Ikea, and they both are frustrated with notifications.
---
November 18th, 2016 · 104 minutes
Myke is dealing with house renovations, Grey is making lots of videos, and they both answer some questions about how this show is made.
---
October 28th, 2016 · 92 minutes
Grey finally finished a big project, Myke bought a ticket to Vidcon, and they are both very excited about a piece of paper.
---
October 17th, 2016 · 94 minutes
Grey's productivity is being disrupted, Myke is giving in to the tropes of Youtube, and they both played PewDiePie's Tuber Simulator.
---
October 3rd, 2016 · 108 minutes
Myke is starting a Youtube channel, Grey's office is ruined, and they both share their current phone homescreens.
---
September 19th, 2016 · 114 minutes
Myke is very excited about stickers, Grey is happy with the MacBook Adorable, and they both try to get their head around Youtube Demonitization.
---