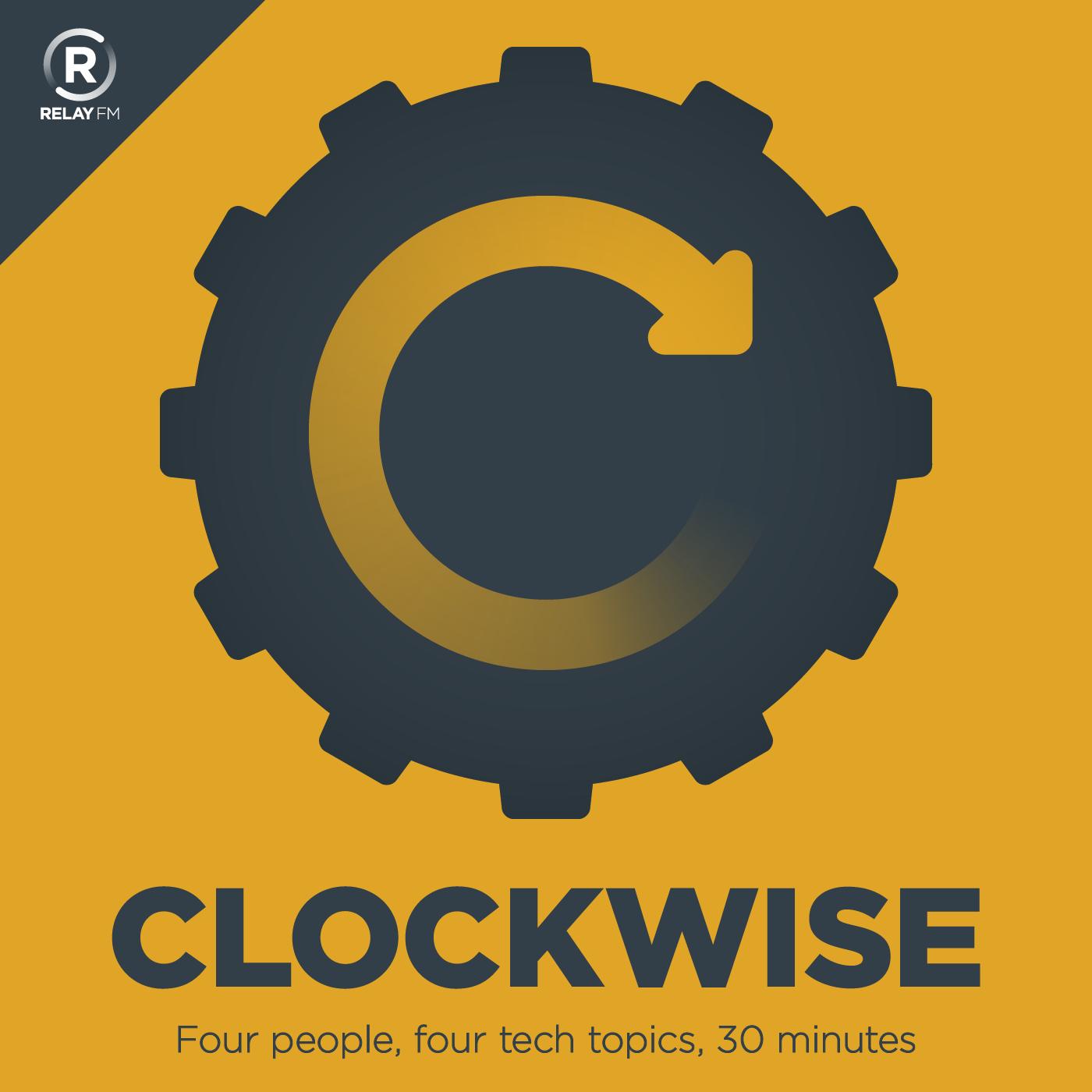 Clockwise is a rapid-fire discussion of current technology issues hosted by Dan Moren and Mikah Sargent and featuring two special guests each week. Four people, four topics--and because we're always watching the clock, no episode is longer than 30 minutes.
This show broadcasts live. Check the schedule.
#183: The Mystery Machine
April 5th, 2017 · 29 minutes
This week we discuss our thoughts on Apple's professional Mac announcement, how often we replace our Apple devices, what tech we take with us on vacation, and which features we're surprised to see less tech-savvy folks use (or not).
Guest Starring: Allison Sheridan, Lex Friedman and Mikah Sargent
This episode of Clockwise is sponsored by:
Linode: High performance SSD Linux servers for all of your infrastructure needs. Get a $20 credit with promo code 'clockwise2017'
Squarespace: Make your next move. Enter offer code CLOCKWISE at checkout to get 10% off your first purchase.
---
Download: MP3 (21.97 MB)
---
---