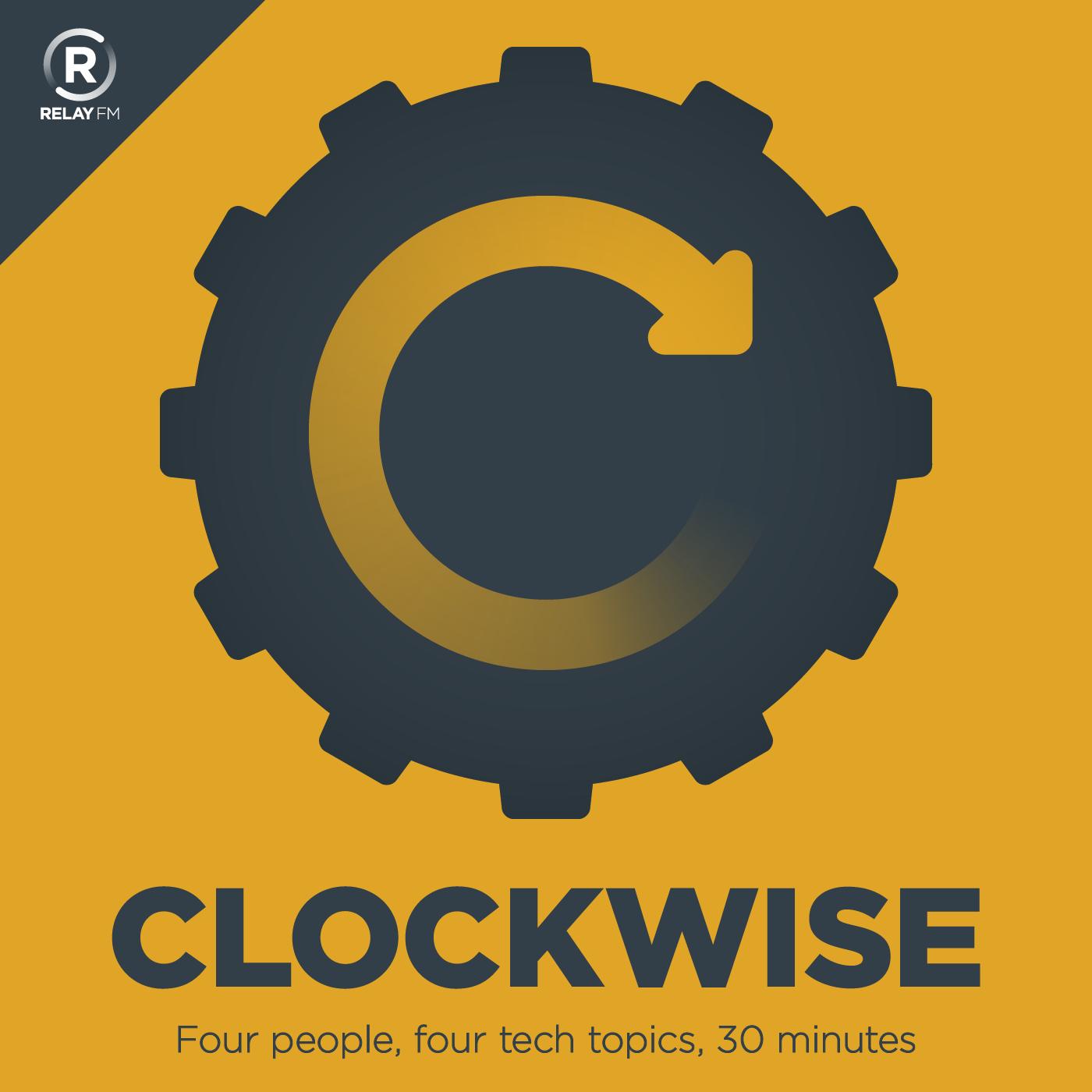 Clockwise is a rapid-fire discussion of current technology issues hosted by Dan Moren and Mikah Sargent and featuring two special guests each week. Four people, four topics--and because we're always watching the clock, no episode is longer than 30 minutes.
This show broadcasts live. Check the schedule.
#142: Spare Device or No Dice
June 22nd, 2016 · 29 minutes
Robots analyzing photos, the real chances for VR success, smart home frustration, and the opening of beta season.
Guest Starring: Aleen Simms and Shahid Kamal Ahmad
This episode of Clockwise is sponsored by:
ITProTV: IT training you can access anywhere, any time. Use code CLOCKWISE30 to try it free for 7 days and save 30% off the lifetime of your account.
Ministry of Supply: Dress smarter. Work smarter. Use 'clockwise' for 15% off your first purchase.
---
Download: MP3 (13.85 MB)
---
---