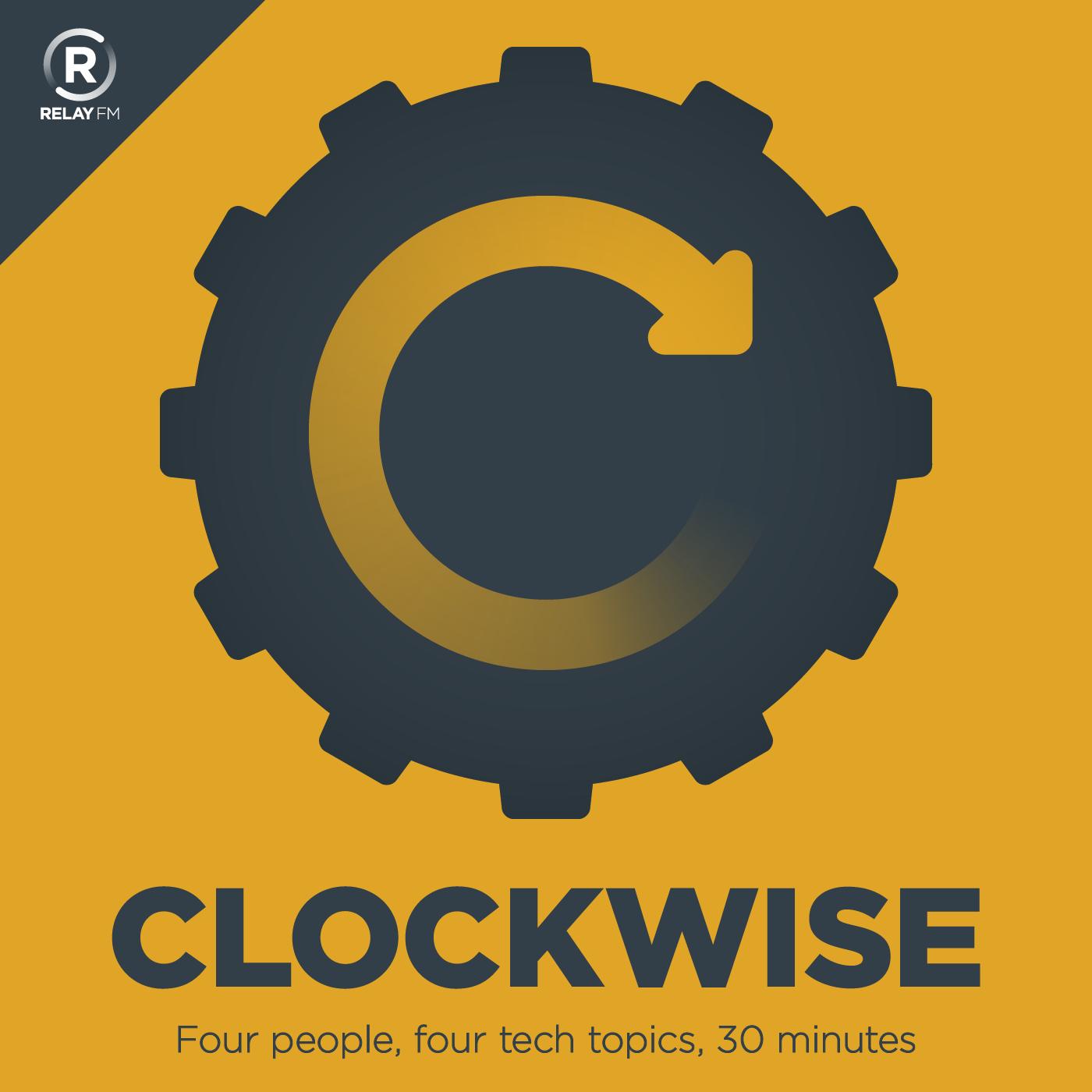 Clockwise is a rapid-fire discussion of current technology issues hosted by Dan Moren and Mikah Sargent and featuring two special guests each week. Four people, four topics--and because we're always watching the clock, no episode is longer than 30 minutes.
This show broadcasts live. Check the schedule.
#143: A Whole New Watch
June 29th, 2016 · 28 minutes
The prospects of a new Apple Watch, upgrading old hardware (or not), requiem for the Thunderbolt Display, and chatbots.
Guest Starring: John Moltz and Leah Yamshon
This episode of Clockwise is sponsored by:
Ministry of Supply: Dress smarter. Work smarter. Use 'clockwise' for 15% off your first purchase.
---
Download: MP3 (13.37 MB)
---
---