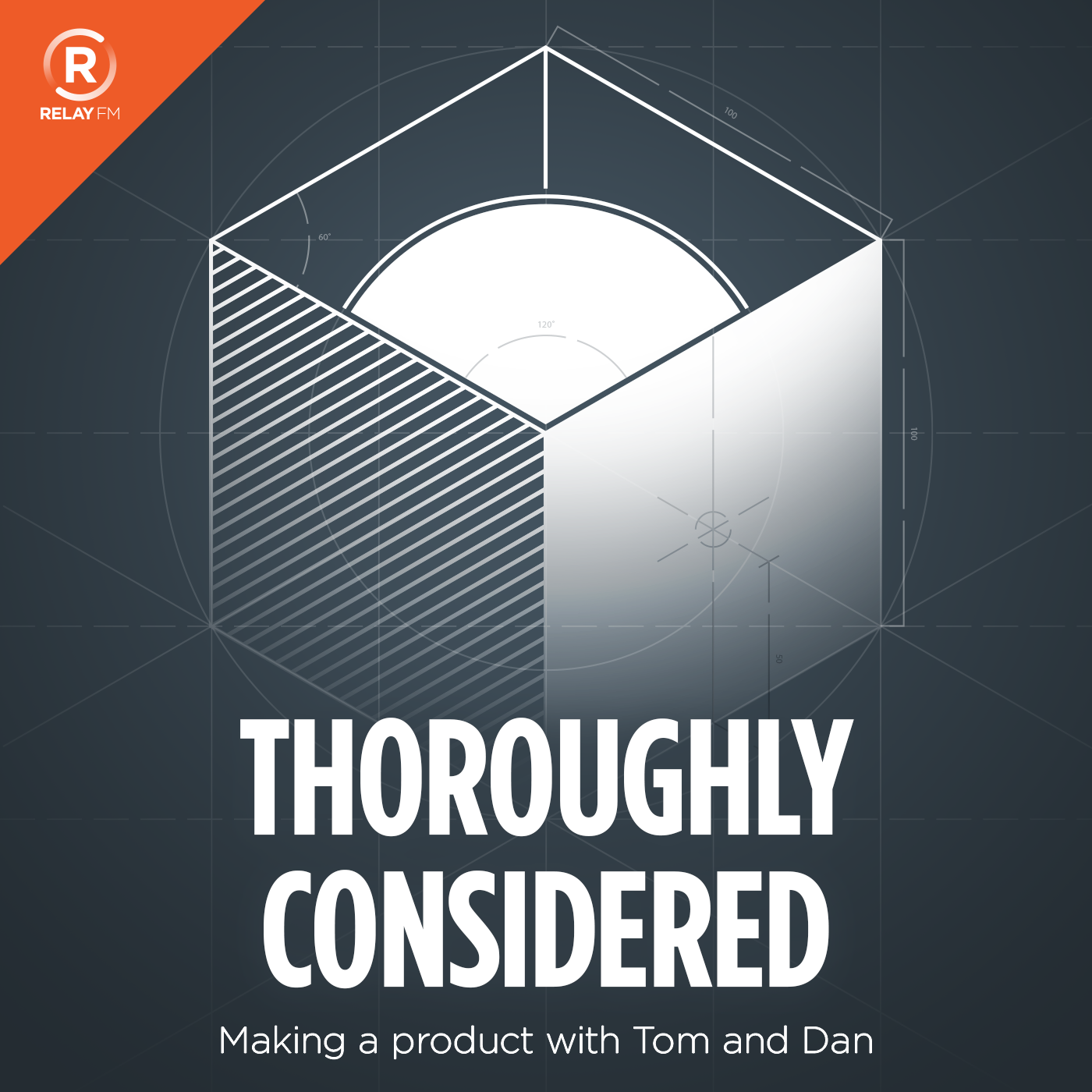 A show about entrepreneurship, product design, and the ups and downs of running a small indie business.
September 17th, 2016 · 46 minutes
Let's talk about Studio Neat's new product – The Material Dock.
---
August 31st, 2016 · 31 minutes
How do you make injection molded products, and how do Apple product announcements affect businesses?
---
August 10th, 2016 · 27 minutes
Myke quizzes Dan and Tom on what has become Studio Neat's most successful Kickstarter campaign to date.
---
July 18th, 2016 · 35 minutes
Here we go again! Listen as Tom and Dan show Myke the new Glif ​just​ before they get ready to launch the Kickstarter campaign, then hear how it's going 5 hours in.
---
June 24th, 2016 · 45 minutes
Tom asks Myke and Dan to join him in picking three things that they love to use to get work done.
---
May 17th, 2016 · 35 minutes
This time Myke, Dan, and Tom discuss how they come up with names for their projects, what they do to build a brand around them, and how they try to protect them.
---
April 21st, 2016 · 39 minutes
This week, the terrific trio discuss the benefit of attending conferences, and how they decide which to attend
---
April 1st, 2016 · 49 minutes
This time, the guys talk about dealing with the time in-between an idea feeling ready, and when you launch it to the public.
---
March 17th, 2016 · 30 minutes
What is it like to get good press, and how do you go about getting on the radar of journalists?
---
February 21st, 2016 · 49 minutes
This time the guys talk about a Kickstarter Myke is currently running for The Pen Addict podcast. They discuss what makes this Kickstarter different, and how Myke views this in regards to the rest of his business.
---