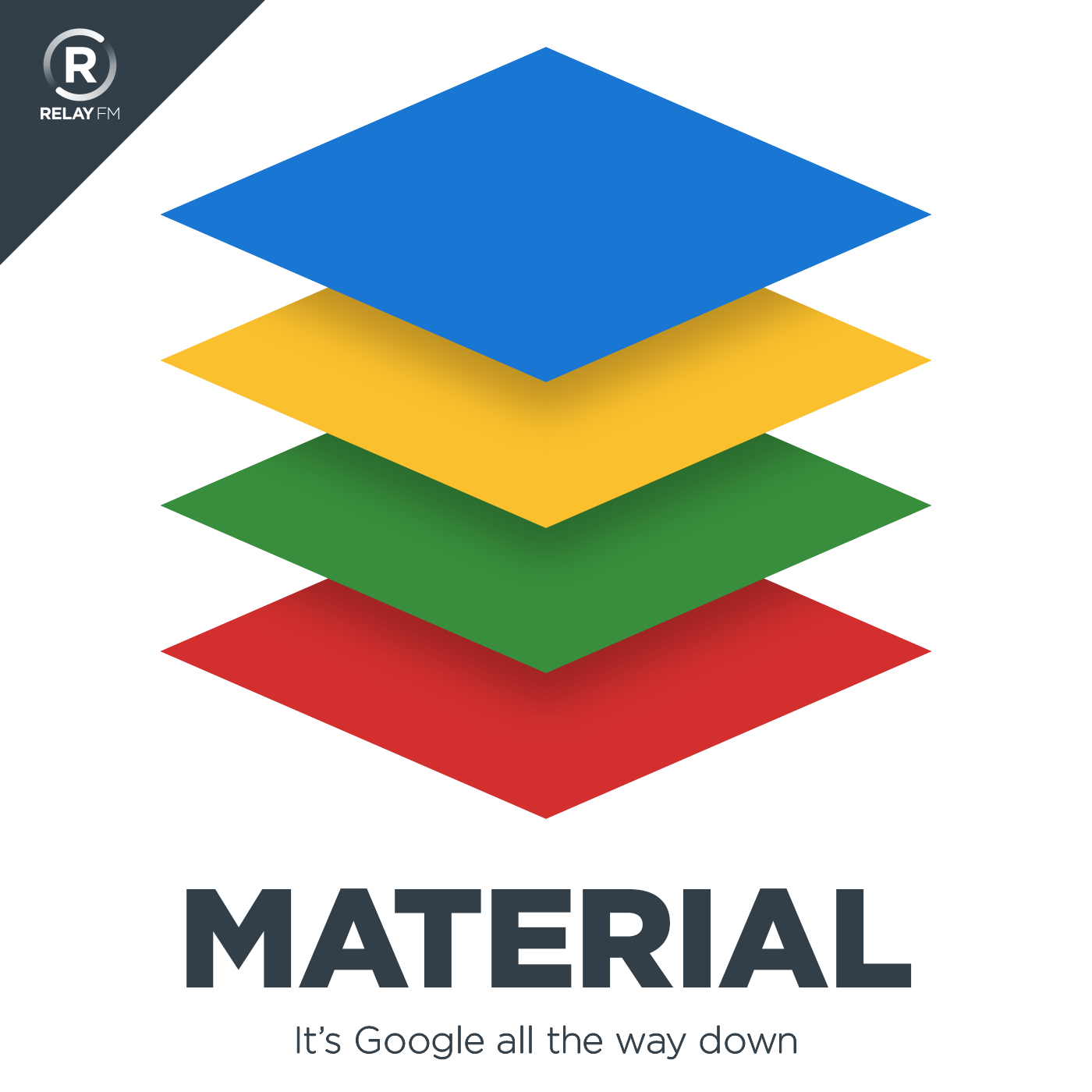 Material is a weekly discussion about the Google and Android universe. Your intrepid hosts try to answer the question, "What holds up the digital world?" The answer, so far, is that it's Google all the way down.
April 6th, 2017 · 76 minutes
Andy confesses that he knows exactly what young people want. Russell thinks Samsung is improving. Kelly wants to know where all the Android tablets went. Also yoyo's and pogo sticks. This episode is lit AF yo.
---
March 30th, 2017 · 66 minutes
Andy gets juiced and dined by Samsung and brings us his live impressions. Russell likes shiny things. Zarah is back to tell us all about Android O which Google rudely dropped on developers just after last weeks show recorded.
---
March 23rd, 2017 · 63 minutes
Andy calls in sick so Russell brings in two special guests. Who are they and just how great do they think Koalas are? Tune in to find out! Also home automation, The Galaxy S8 and more!
---
March 16th, 2017 · 75 minutes
Yasmine. Is. Gone. No really. Which makes writing the description kinda hard. Still, Andy is excited that robots can identify humans and Russell raves regarding RAM. It's going to take some adjustments dear listenerds, so strap yourselves in!
---
March 9th, 2017 · 75 minutes
This description couldn't be more clicklisteney if we tried. Yasmine DROPS THE MOTHER OF ALL BOMBSHELLS. Andy cries into his cake. Russell is dumbfounded. What could it possibly be? TUNE INTO THIS MUST LISTEN TO EPISODE OF MATERIAL, THE PODCAST.
---
March 2nd, 2017 · 64 minutes
Yasmine is back after a mysterious hiatus. Russell is back after sprinting for 3 days straight. Andy isn't back, because he never left. We talk about jerks, MOBILE WORLD CONGRESS, YouTube TV, and creatures procreating inside your phone.
---
February 23rd, 2017 · 68 minutes
Yasmine takes a week off. Russell goes missing mysteriously. Left to his own devices Andy finds a new co-host, who seems to have more Android Intelligence than most.
---
February 16th, 2017 · 63 minutes
Yasmine wants to TAP AND PAY ALL THE THINGS. Russell likes to occasionally spin crowns. Andy is fascinated by his doodle. Join us for a fun filled episode as we talk Android Wear, Google I/O, Valentines Day and the story behind Google Doodles.
---
February 9th, 2017 · 59 minutes
Yasmine gets excited about directions. Russell wishes he was a designer at DropBox. Andy loves swiping his 5X. Also if you've always wanted to yell "Freeze". "Ok right there ENHANCE" and have a computer magically zoom in on a pixelated photo...well Google has your back.
---
February 2nd, 2017 · 51 minutes
Andy's back, and he's mad as hell, to prove this he records into a camera. Yasmine never left, but she's mad as hell too, to prove it she yells at LG. Russell is a foreigner so what he's up to doesn't matter.
This week we cover Googlers Uniting, which as it turns out isn't a football team. Android Wear 2.0 is almost upon us and someone has smug…
---