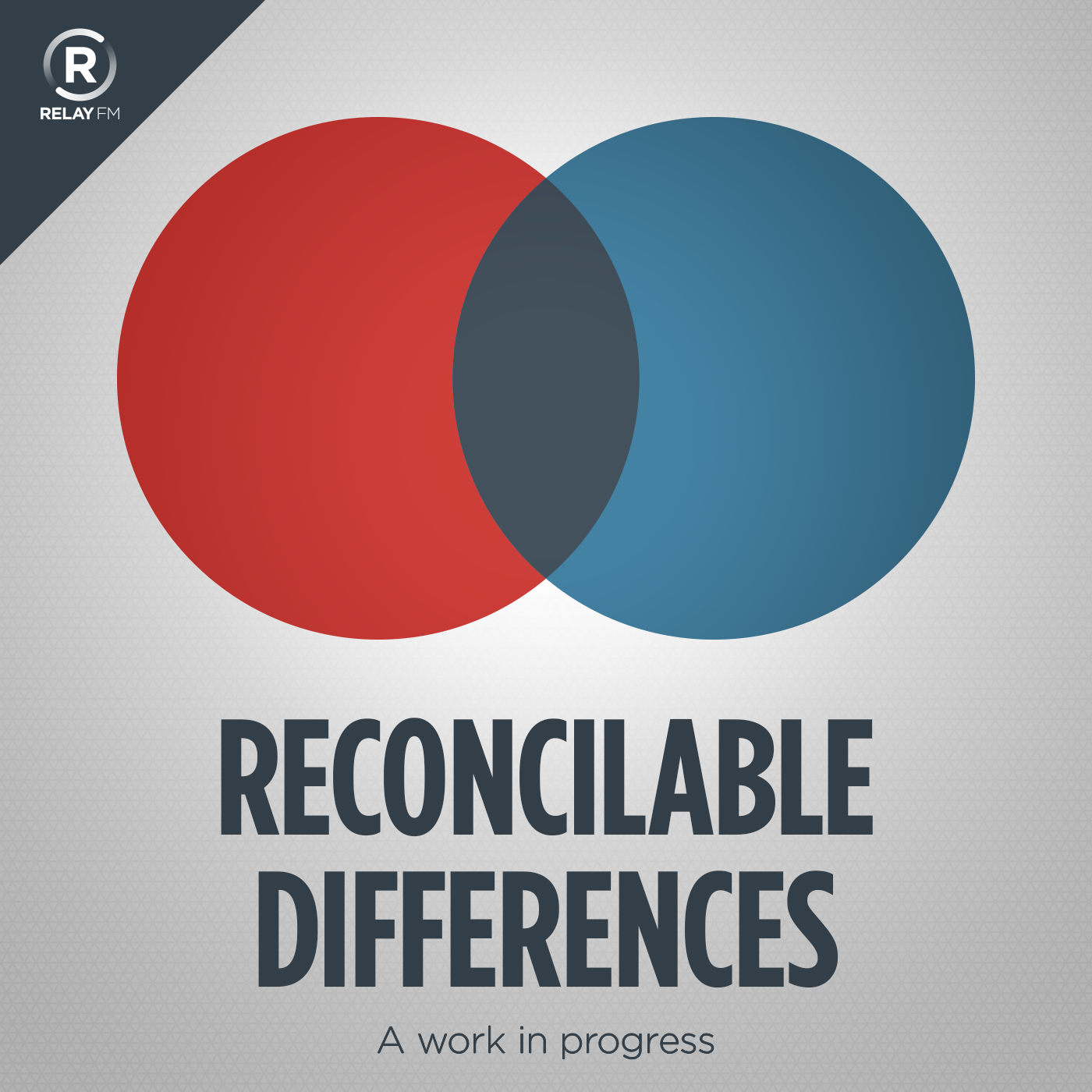 John Siracusa and Merlin Mann try to figure out exactly how they got this way.
#37: A Useless Angle for Swordfighting
October 18th, 2016 · 105 minutes
This week, John and Merlin reminisce about the Flowbee, sea monkeys, and the alternately disappointing and satisfying quality of the action figures in their youth. Merlin briefly impersonates Dan Moren and shares that his iPhone activation problems were not unique. John conclusively demonstrates the mini ways that Merlin can't hear himself pronouncing everything wrong and bemoans the travails of jumbled Contacts syncing.
The main topic this week is whether we're living in a simulation (and how we'd know it). This leads to a spirited tour of scientific methodology and why it so often turns out that some things don't…turn out.
Is coffee killing us, saving us, or what exactly is the deal here? Your hosts consider the times when it's useful to question reality, and John still has concerns about smoking.
They read and discuss Sylvester Stallone's mail.
(Recorded on Tuesday, October 11, 2016)
This episode of Reconcilable Differences is sponsored by:
Squarespace: Enter offer code DIFFS at checkout to get 10% off your first purchase.
HelpSpot: The most comprehensive and flexible help desk software around. Get 10% off with the code DIFFS.
The Nuisance Committee: Please stay tuned after the show for a special message about the 2016 election.
---
Download: MP3 (72.99 MB)
---
Links and Show Notes
An increasing number of iPhone users are experiencing an Activation Lock issue in which the device is linked to an Apple ID email address that does not belong to them, according to crowdsourced information from MacRumors and Twitter.
"There's a billion to one chance we're living in base reality," Elon Musk said tonight on stage at Recode's Code Conference, meaning that one of the most influential and powerful figures in tech thinks that it's overwhelmingly likely we're just characters living inside a simulation.
AKA "Humanity Horse"
In mathematical analysis, the intermediate value theorem states that if a continuous function, f, with an interval, [a, b], as its domain, takes values f(a) and f(b) at each end of the interval, then it also takes any value between f(a) and f(b) at some point within the interval.
---