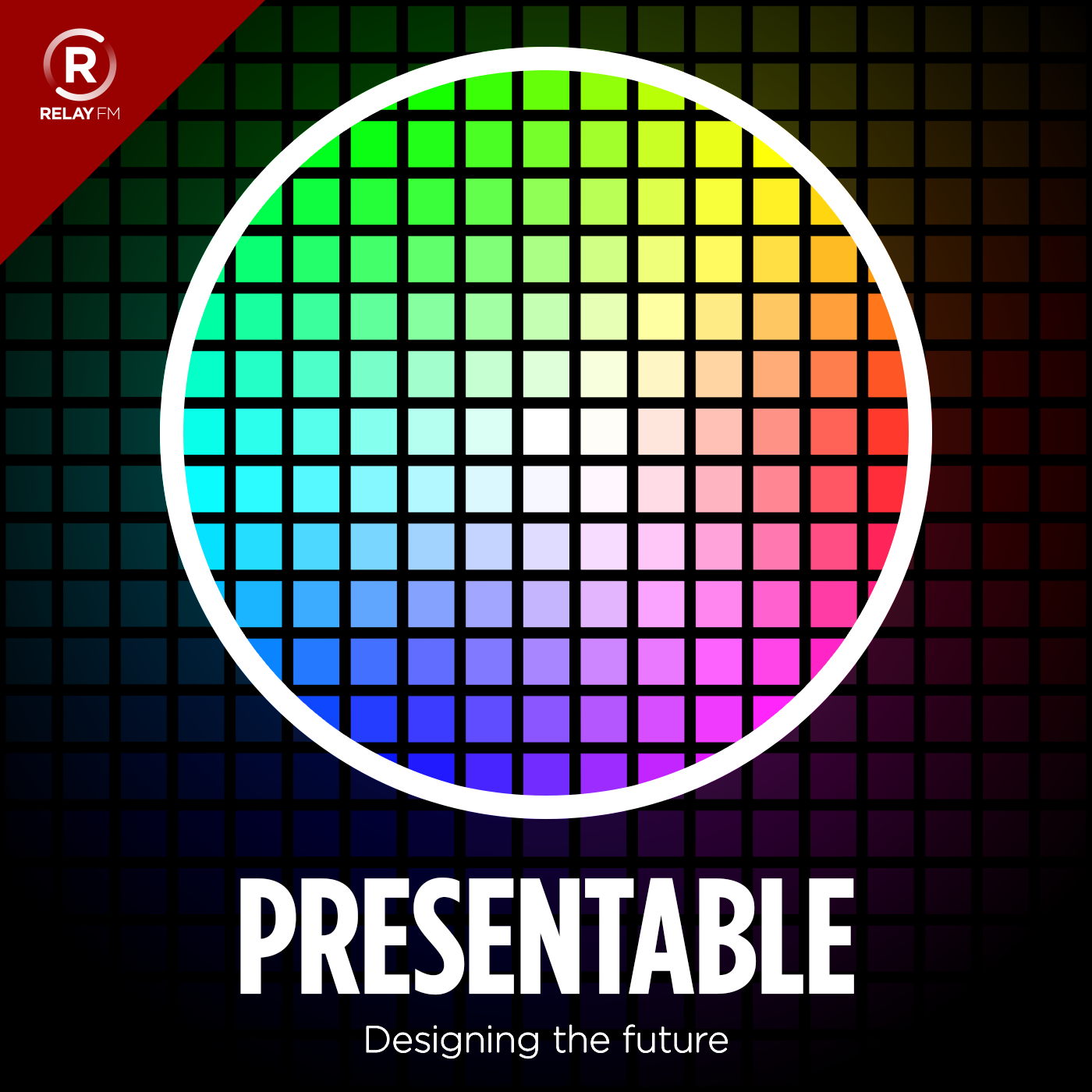 The Presentable Podcast focuses on how we design and build the products that are shaping our digital future. We'll track the tools, trends, and methods being used by teams from the biggest companies and latest startups. In each episode, Jeff will bring over two decades of experience as a designer, developer, entrepreneur, and investor as he chats with guests about how design is changing the world.
July 14th, 2017 · 51 minutes
Hardware designer Matt Webb joins the show to discuss why it's so difficult to design great physical products, how our expectations have changed so much, and why he loves wearing his Snapchat Spectacles to cricket matches.
---
June 30th, 2017 · 51 minutes
Former VP of Design at Twitter Mike Davidson joins the show to talk about giving good design feedback, running design review meetings, and the new Twitter redesign.
---
June 8th, 2017 · 49 minutes
This week my long-time friend Jeremy Keith joins the program. He's one of the co-founders of the agency Clear Left, and a frequent author and speaker on what he calls the true nature of the Web. We talk about his new book, Resilient Web Design, and get into the history of technology, how we make decisions about what to use, and how our industry se…
---
May 12th, 2017 · 44 minutes
User research expert Farrah Bostic joins the show to talk about empathy. That term is in the news a lot lately, and we go deep on its importance in design, how to grow it among product teams, and — very frankly — how it's frequently misused.
---
May 2nd, 2017 · 60 minutes
This week, the legendary and outspoken Jared Spool joins the show. We discuss why most companies are terrible at hiring for design jobs, and what designers can do to take control of their careers and attract meaningful work.
---
April 14th, 2017 · 53 minutes
This week, one of the best letterers and illustrators in the industry, Jessica Hische, joins the show. We discuss the thrills and anxieties of making a living as a freelancer.
---
March 29th, 2017 · 47 minutes
Game designer Shahid Ahmad joins the show to talk VR. We discuss the design fundamentals of both virtual and augmented reality and look ahead to what the future may bring.
---
March 16th, 2017 · 45 minutes
Special guest Jake Knapp joins the show to talk about how sprints are changing how we do design. He's a Design Partner at Google Ventures and author of bestselling book "Sprint: How to Solve Big Problems and Test New Ideas in Just Five Days."
---
March 1st, 2017 · 45 minutes
This week's special guest is Tristan Harris, former Design Ethicist at Google and the founder of the Time Well Spent movement. We talk about ethics in design, and how even our best intentions in serving users can often make use of manipulative patterns.
---
February 15th, 2017 · 46 minutes
This week's special guest is Laura Klein, author of the new book, "Build Better Products." We discuss the evolving role of Product Managers, and how they intersect, overlap, and compliment what User Experience Designers do.
---