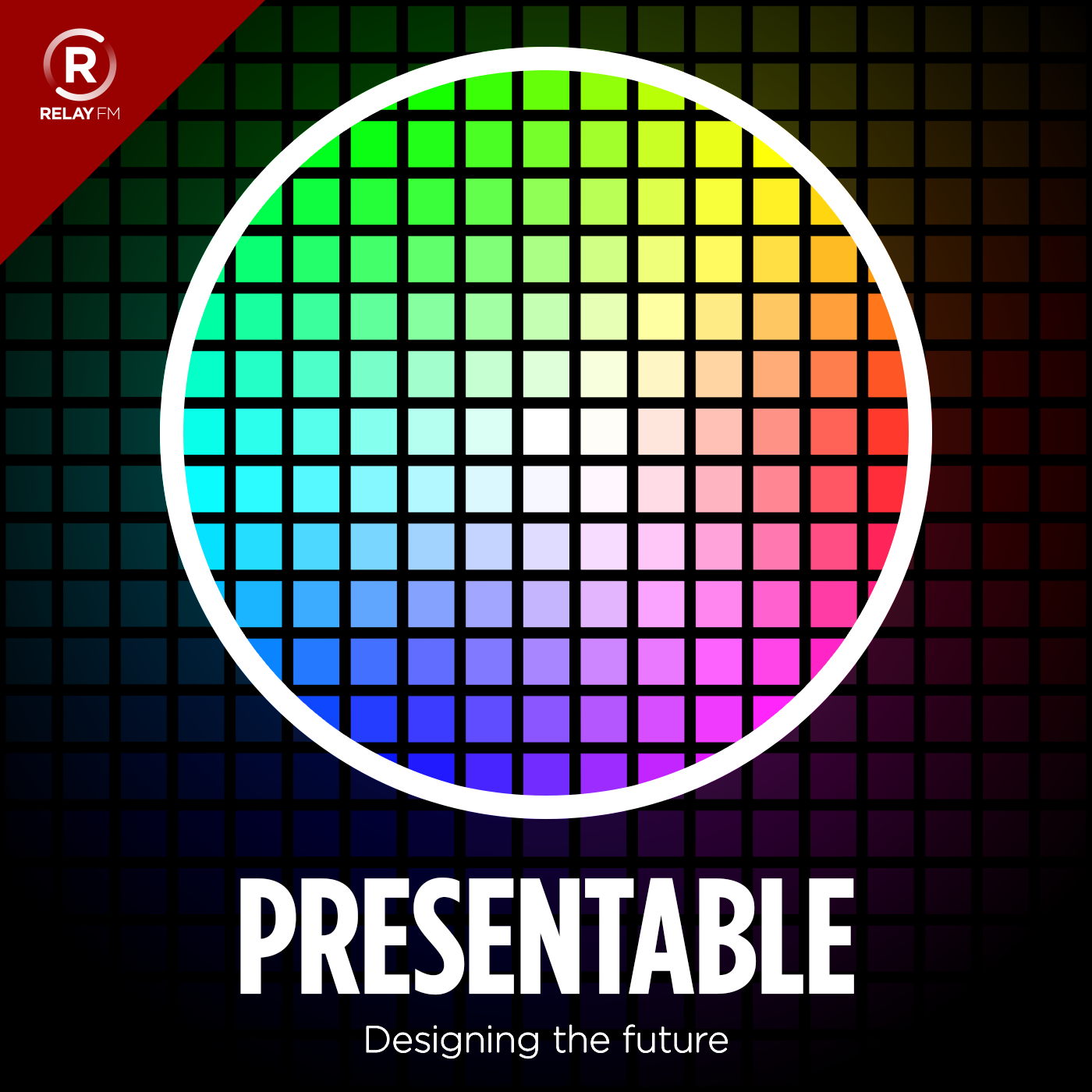 The Presentable Podcast focuses on how we design and build the products that are shaping our digital future. We'll track the tools, trends, and methods being used by teams from the biggest companies and latest startups. In each episode, Jeff will bring over two decades of experience as a designer, developer, entrepreneur, and investor as he chats with guests about how design is changing the world.
November 11th, 2016 · 52 minutes
This week's special guest is my friend Naz Hamid, founder of the design agency Weightshift. We discuss the tools we use to do design: how have they changed over the years, what are we using today, and where do we think they're going in the future.
---
October 28th, 2016 · 58 minutes
This week on the program, my friend Dana Chisnell is here for a very timely conversation on how the design of ballots affects voter trust in elections. She just finished a 2-year tour with the US Digital Service and has more than a decade of experience in civic design.
---
October 12th, 2016 · 46 minutes
This week's special guest is my friend Tim Brown, Head of Typography at Adobe. We discuss the recent announcement of Variable Fonts and what that means for type on the web, the complexity of CSS, and the future of responsive web design.
---
September 29th, 2016 · 46 minutes
This week we talk to preeminent Apple blogger John Gruber about his experiences designing and developing iOS app Vesper, the challenges of App Store pricing, and how feature prioritization is as much a business decision as it is a design issue.
---
September 15th, 2016 · 57 minutes
This week's special guest is my old friend Peter Merholz, one of my co-founders at Adaptive Path and author of the new book, "Org Design for Design Orgs." We talk about how companies can better organize design teams, and trace the history of how — after two decades — design became an overnight success in technology.
---
August 23rd, 2016 · 48 minutes
This week's special guest is Stanely Wood, design director at Spotify. We talk about how to scale design as companies grow, what it takes to create consistent experiences, and how style guides never work except when they do.
---
August 5th, 2016 · 50 minutes
Special guest Deepa Subramaniam, Director of Product for the Hillary Clinton campaign, joins the show to talk about what it's like to manage a web team for an 18-month long sprint while the whole world watches.
---
July 21st, 2016 · 57 minutes
Special guest Craig Hockenberry, bigwig at the IconFactory and creator of Twitterrific, joins the show. We go deep on color management, how the new Apple hardware changes things, and what it all means for web and app designers.
---
July 7th, 2016 · 36 minutes
This week, I'm joined by my good friend Margaret Gould Stewart, Vice President of Product Design at Facebook. We talk about what her title actually means, what it takes to be a design leader, and how to think about a career in design these days.
---
June 21st, 2016 · 53 minutes
Special guest and old friend Jason Santa Maria joins the show to talk typography. We discuss what typefaces the cool kids are using, dig into licensing and subscription pricing, and geek out over web fonts and browser hacks.
---