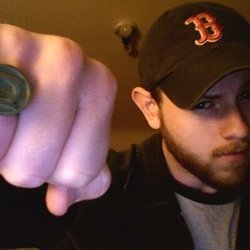 Dan Moren is a freelance technology writer, podcaster, and the author of the forthcoming supernatural detective novel All Souls Lost as well as the sci-fi espionage series the Galactic Cold War. He's the East Coast Bureau Chief of Six Colors and the co-host of tech podcast The Rebound and several other shows on The Incomparable network.
Formerly a senior editor at Macworld, Dan has also written for The Boston Globe, Fast Company, Popular Science, Tom's Guide, and TidBITS. He is currently planning the heist of the century.
---
Shows
Clockwise is a rapid-fire discussion of current technology issues hosted by Dan Moren and Mikah Sargent and featuring two special guests each week. Four people, four topics--and because we're always watching the clock, no episode is longer than 30 minutes.
Upgrade looks at how technology shapes our lives, from the devices in our hands and pockets to the streaming services that keep us entertained.
Guest Appearances