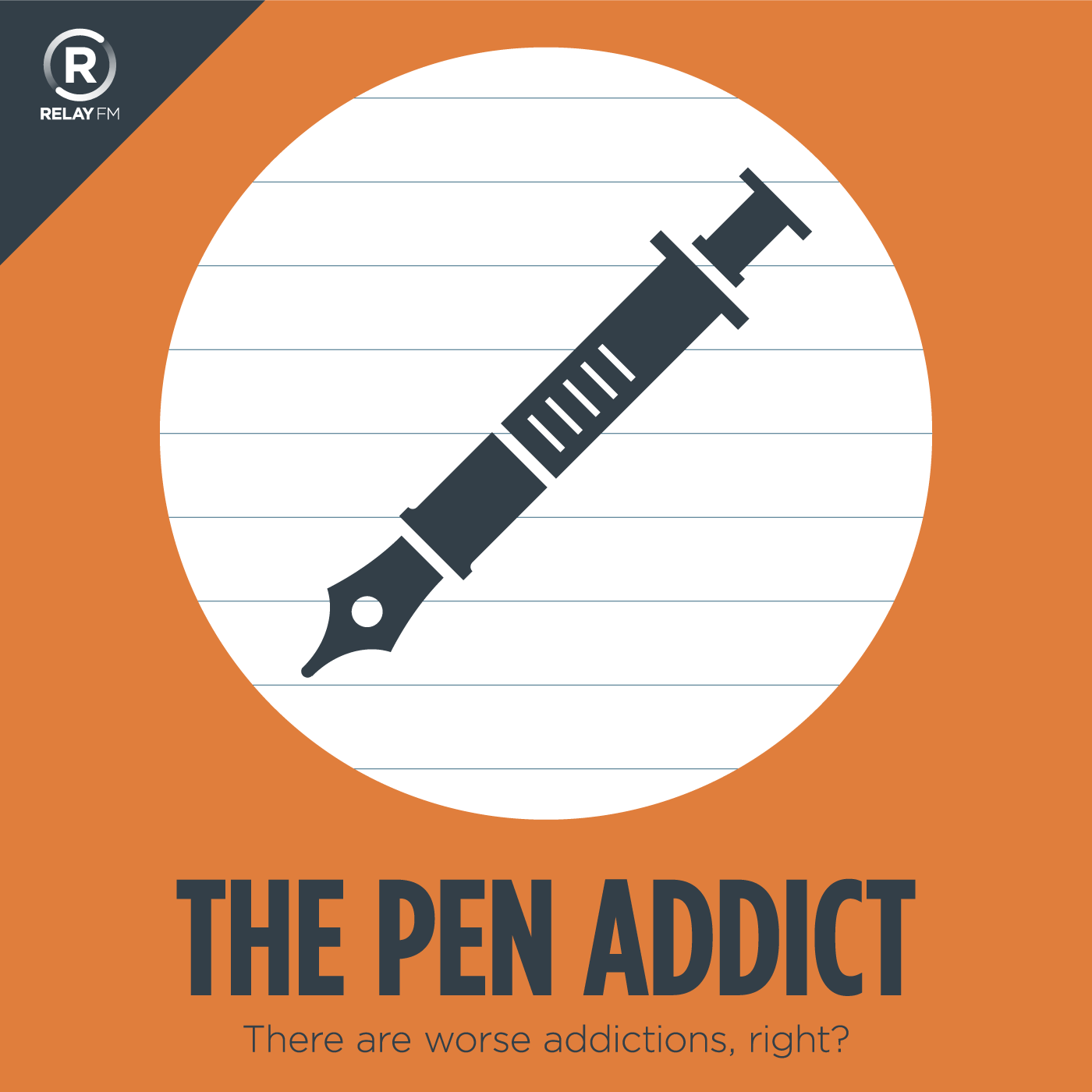 The Pen Addict is a weekly fix for all things stationery. Pens, pencils, paper, ink – you name it, and Brad Dowdy and Myke Hurley are into it. Join as they geek out over the analog tools they love so dearly.
This show broadcasts live. Check the schedule.
#238: P Goes to 80%
January 4th, 2017 · 68 minutes
Brad and Myke drop some maths and science knowledge on you this week, courtesy of our listeners. Confessions also continue, as Myke feels vindicated on his life choices.
This episode of The Pen Addict is sponsored by:
Pen Chalet: Click the 'podcast' link at the top of the website and enter the password 'penaddict' for this week's special offer, and to get your code for 10% off.
Squarespace: Make your next move. Enter offer code INK at checkout to get 10% off your first purchase.
Harry's: Use code PENADDICT at checkout to claim your free trial set and bonus post-shave balm.
---
Download: MP3 (63.1 MB)
---
---