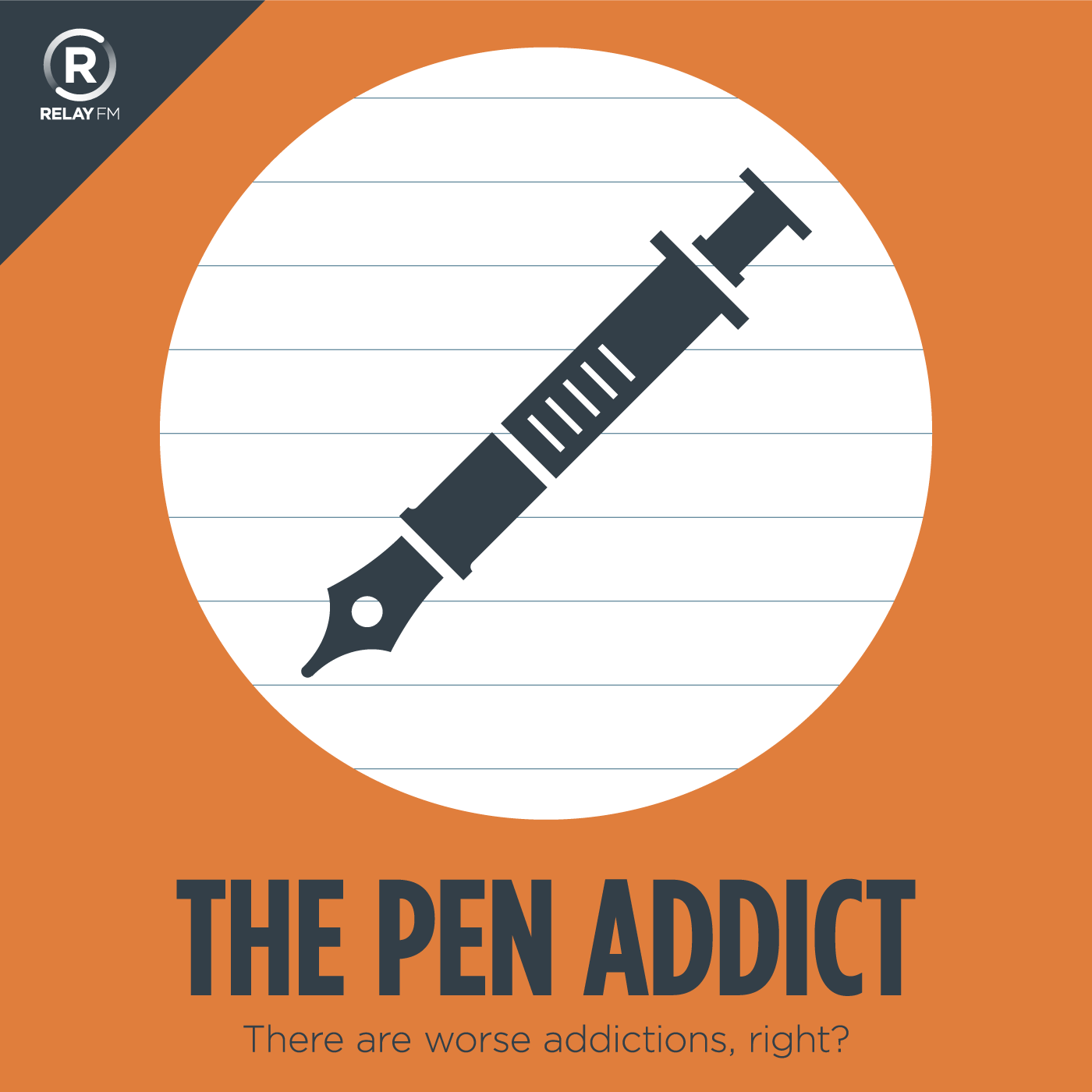 The Pen Addict is a weekly fix for all things stationery. Pens, pencils, paper, ink – you name it, and Brad Dowdy and Myke Hurley are into it. Join as they geek out over the analog tools they love so dearly.
This show broadcasts live. Check the schedule.
June 28th, 2017 · 70 minutes
What is your expectation of a flex nib? We discuss that, plus the new Edison Pearlette, Uni-ball Signo Needle, Field Notes Campfire edition, and the Panobook from Studio Neat.
---
June 21st, 2017 · 67 minutes
It was a big pencil week at the Pen Addict household, with new Blackwing, Baron Fig, and CW Pencils loot landing in the mailbox. We also discuss Brad's appearance in a Japanese stationery magazine, new flex nibs, and what our friends at Lamy are up to.
---
June 14th, 2017 · 63 minutes
Brad and Myke are back from their travels and in front of the mic once again to discuss all things stationery. We recap the Raleigh Pen Show and discuss Brad's recent Kickstarter activity, plus the sadness of the new Star Wars Lamy pens.
---
June 7th, 2017 · 67 minutes
Has it really been five years since we updated our Top 5 lists on the podcast? We review our lists from 2012 and give them a 2017 update.
---
May 31st, 2017 · 53 minutes
This is a show of things, and we discuss all of them this week. There are new products, upcoming pen shows, and, our favorite, pen companies doing weird things.
---
May 24th, 2017 · 57 minutes
What makes stationery so interesting to all of us? Do you care about ink properties of the gel ink pen you are using? We do, and we talk about it. And gosh darn, people like it!
---
May 17th, 2017 · 73 minutes
Brad and Myke finally get to talk to each other this week! We do a proper follow-up of the Chicago Pen Show, talk new products from Baron Fig and Field Notes, and of course pay our respects to the amazing Susan Wirth.
---
May 10th, 2017 · 75 minutes
Brad and Myke are joined this week by Joey Cofone of Baron Fig to discuss, well, EVERYTHING!
---
May 3rd, 2017 · 71 minutes
The Bullet Journal has taken on a life of its own over the past year and we had its creator, Ryder Carroll, on to discuss how his life has changed since we last spoke to him.
---
April 26th, 2017 · 59 minutes
Brad and Myke are back to their normal podcasting setup after another amazing Atlanta Pen Show. The voices are creaky, but the stories are awesome. Thank you all for a wonderful weekend!
---