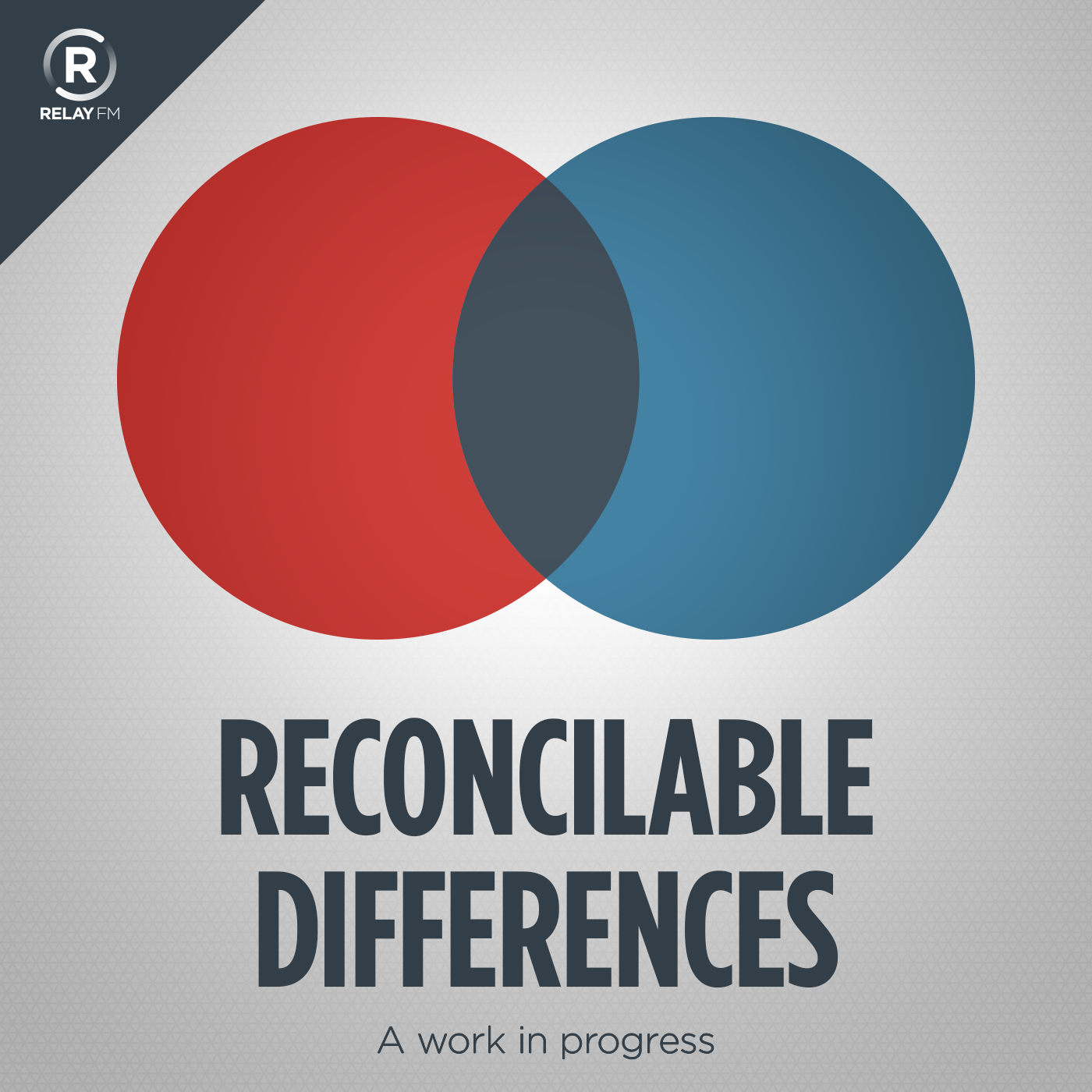 John Siracusa and Merlin Mann try to figure out exactly how they got this way.
#47: Now I Dream in French
March 7th, 2017 · 124 minutes
Merlin admits to almost watching something on TV and encourages John to talk him out of buying a new laptop. John has concerns about dander diamonds, and Merlin briefs John on the mechanics of modern version control.
This week's first topic is self-driving cars and how soon they're likely to be ready, as they say, for prime time. John cannily revisits his Parameters of the World and, no, he doesn't need your damned telemetry.
Later, you'll find The Spoiler Slot filled with a spoiler-heavy discussion of the 2016 movie, Arrival. If you haven't seen the film yet, be sure to bail out before the spoiler horn is deployed at (1:13:13). [Watch it. It's good.]
Merlin pulls a pretty dramatic turnaround but still has some beefs, while John has very strong opinions about whether one character might be a monster. Merlin has no difficulty choosing the saddest line in the movie.
(Recorded on Tuesday, February 28, 2017)
This episode of Reconcilable Differences is sponsored by:
Casper: Because everyone deserves a great night sleep. Get $50 off with the code 'DIFFS'
Blue Apron: A better way to cook. Get three meals free with your first purchase, and free shipping.
Squarespace: Make your next move. Enter offer code DIFFS at checkout to get 10% off your first purchase.
---
Download: MP3 (114.49 MB)
---
Links and Show Notes
The DARPA Grand Challenge is a prize competition for American autonomous vehicles, funded by the Defense Advanced Research Projects Agency, the most prominent research organization of the United States Department of Defense.
We deconstruct and reconstruct the recent release "Arrival," staring Amy Adams, Jeremy Renner, and Forest Whitaker, and based on a story by Ted Chiang that we discussed nearly 300 episodes ago. There's praise for the story's restraint, quiet tone, beautiful scenes of solitary obelisks in remote cow pastures, and realistic portrayal of its main characters. We also enter a spirited debate about the film's sci-fi plot mechanism, the way its aliens (and alien language) are portrayed, and the morality of a choice that one character may—or may not—have made.
The principle of linguistic relativity holds that the structure of a language affects its speakers' world view or cognition. Popularly known as the Sapir–Whorf hypothesis, or Whorfianism, the principle is often defined to include two versions. The strong version says that language determines thought, and that linguistic categories limit and determine cognitive categories, whereas the weak version says that linguistic categories and usage only influence thought and decisions.
The song's lyrics tell a story set in a future in which many classes of vehicles have been prohibited by "the Motor Law". The narrator's uncle has kept one of these now-illegal vehicles (the titular red barchetta sports car) in pristine condition for some "fifty-odd years" and keeps it hidden at his secret country home (previously a farm before the enactment of the aforementioned Motor Law).
When twelve mysterious spacecraft appear around the world, linguistics professor Louise Banks is tasked with interpreting the language of the apparent alien visitors.
Warning: MAJOR SPOILERS for Arrival ahead
---