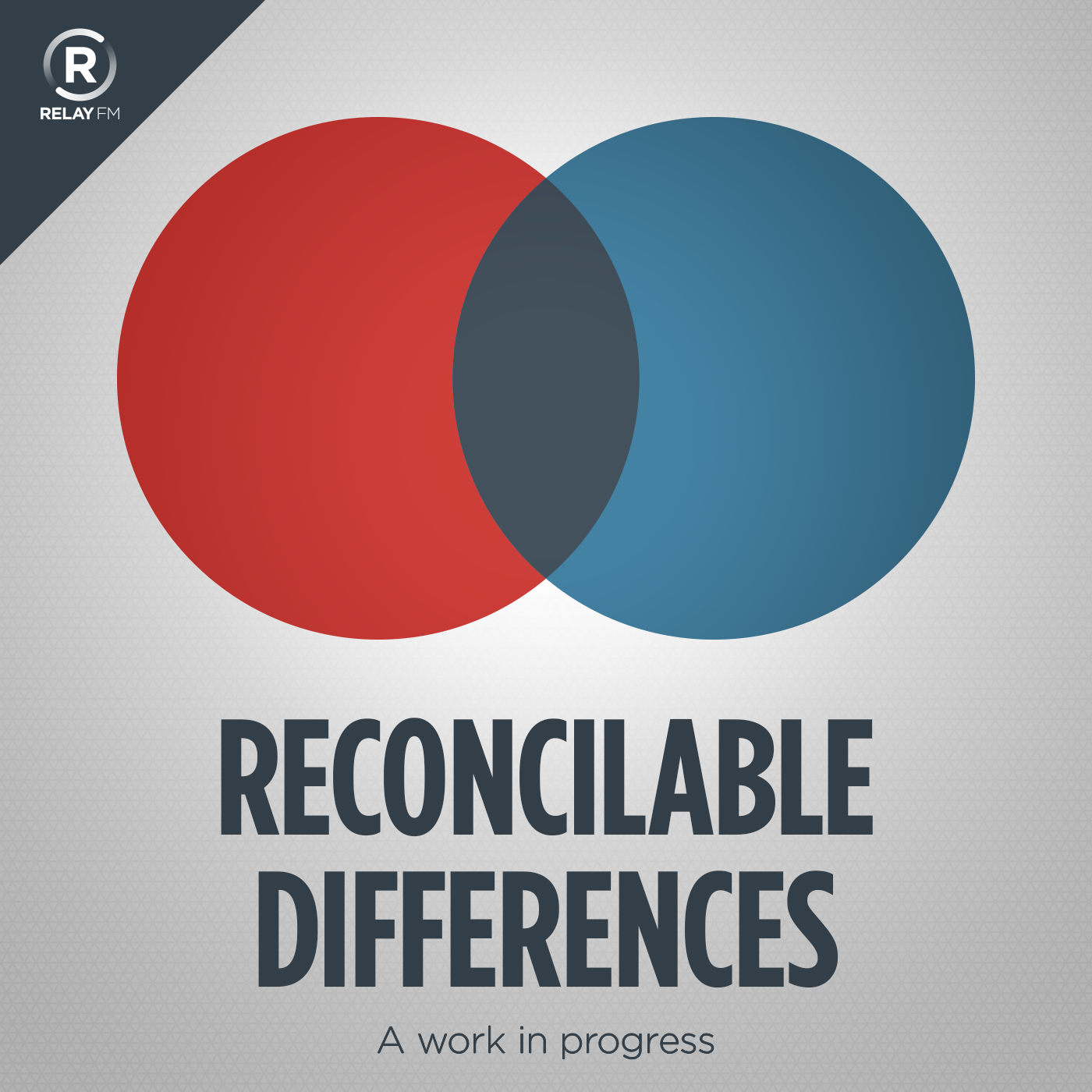 John Siracusa and Merlin Mann try to figure out exactly how they got this way.
#42: The Punching in Me
December 22nd, 2016 · 100 minutes
This week, Merlin introduces John to a thriving culture of internet busybodies. What happens when we're only ever exposed to people who look or think like we do? What would we do with free access to an all-you-can-eat Fun Dip buffet?
In follow-up, John learns about "Bay Lake," but badly confuses his celebrity folk heroes. Around a YouTube series Merlin a perimeter creates. Your hosts debate which movies really are mostly terrible. (Murrrrrph!) Also, Merlin's Netflix account gets borrowed for a morning.
The main topic this week is Merlin's documentary obsession. Turns out: there are a lot of turns-outs. John and Merlin explore what's so tantalizing (or off-putting) about some documentary films—as well as the whole genre as a thing.
Merlin suggests watching A Meditation on the Possibility of Romantic Love In the South During an Era of Nuclear Weapons Proliferation, and John is very reluctant to recommend 18 hours of New York history.
Merlin learns how Jesus died.
(Recorded on Tuesday, December 20, 2016)
---
Download: MP3 (92.49 MB)
---
Links and Show Notes
"Movie Charcuterie. A film show focused on celebrating movies and hopefully making you laugh along the way. Best with Cornichons and a smoky, velvety Gruyère."
"For some people, treating depression is a matter of going to a doctor or therapist, maybe getting some meds, and then feeling better. For comedian and actress Maria Bamford, the path to doing better was way longer and more complicated. She shares her experiences with depression, OCD, hypomania, and persistent, unwanted disturbing thoughts, as well as bad therapy, ineffective in-patient treatment, and breakdowns. A diagnosis of Bipolar II, which covered a lot of what was wrong with her, and some Googling helped put her on track to become the healthier person she is today."
Nextdoor The private social network for your neighborhood.
The businesses referenced on the window are all skeleton companies once used by Walt to buy the land in Florida that would eventually become Walt Disney World.
McElwee initially planned to make a film about the effects of General William Tecumseh Sherman's march through Georgia and the Carolinas (the Georgia portion of which is commonly called the "March to the Sea") during the American Civil War. A traumatic breakup McElwee experienced prior to filming made it difficult for him to separate personal from professional concerns, shifting the focus of the film to create a more personal story about the women in his life, love, romance, and religion.
New York: A Documentary Film is an eight-part, 17½ hour, American documentary film on the history of New York City. It was directed by Ric Burns and originally aired in the U.S. on PBS.
"...out here I had been putting what little money I had in Ocean Frontage, for the sole reason that there was only so much of it and no more, and that they wasent making any more..."
"Around the survivors a perimeter create."
– Yoda
---