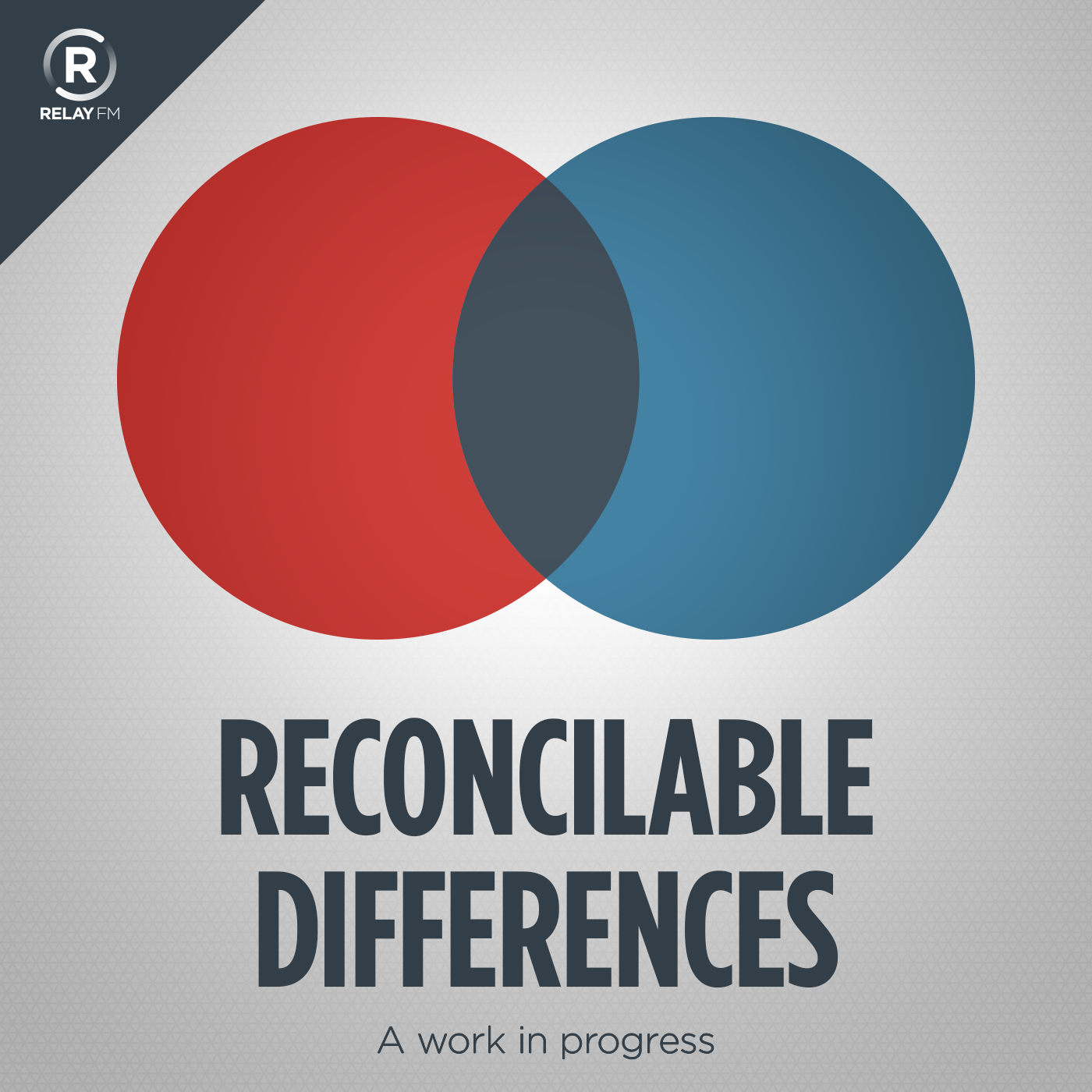 John Siracusa and Merlin Mann try to figure out exactly how they got this way.
#19: Four Toes
February 11th, 2016 · 118 minutes
This week, John and Merlin start out by talking about the value of exposing yourself to new or uncomfortable ideas (and how it can be difficult).
Following a tuneful diversion on their favorite music as kids, the boys jump into the main topic: how and when to recommend things to other people.
What's right and for whom? How do you distinguish the "best" versus your "favorite" as against "the best place to start?"
Why Merlin goes conservative and John is reluctant to recommend things at all. Also: who's right for The Flop House, and how do they score Scorsese, R.E.M., U2, and Wes Anderson?
(Recorded February 2, 2016)
This episode of Reconcilable Differences is sponsored by:
Casper: Because everyone deserves a great night sleep. Get $50 off with the code 'DIFFS'
Squarespace: Build it beautiful. Use code 'DIFFS' for 10% off.
---
Download: MP3 (81.38 MB)
---
---