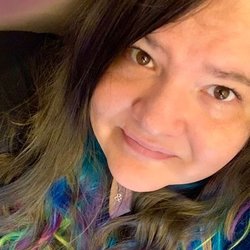 From falling asleep to Star Trek at the age of six to starting this podcast, Aleen Simms is a geek through and through. She grew up with her fingers on a keyboard and her nose in a book and is now a wordsmith in the tech industry.
---
Shows
The most common question creative people get asked is, "Where do you get your ideas?" That's what Originality is all about: exploring the wheres, hows, and whys of creative genius with K Tempest Bradford, Aleen Simms, and a diverse assortment of guests from a variety of fields.
Retired Shows
Less Than or Equal is a podcast dedicated to celebrating the accomplishments and contributions of geeks facing inequality in their industries.
Guest Appearances