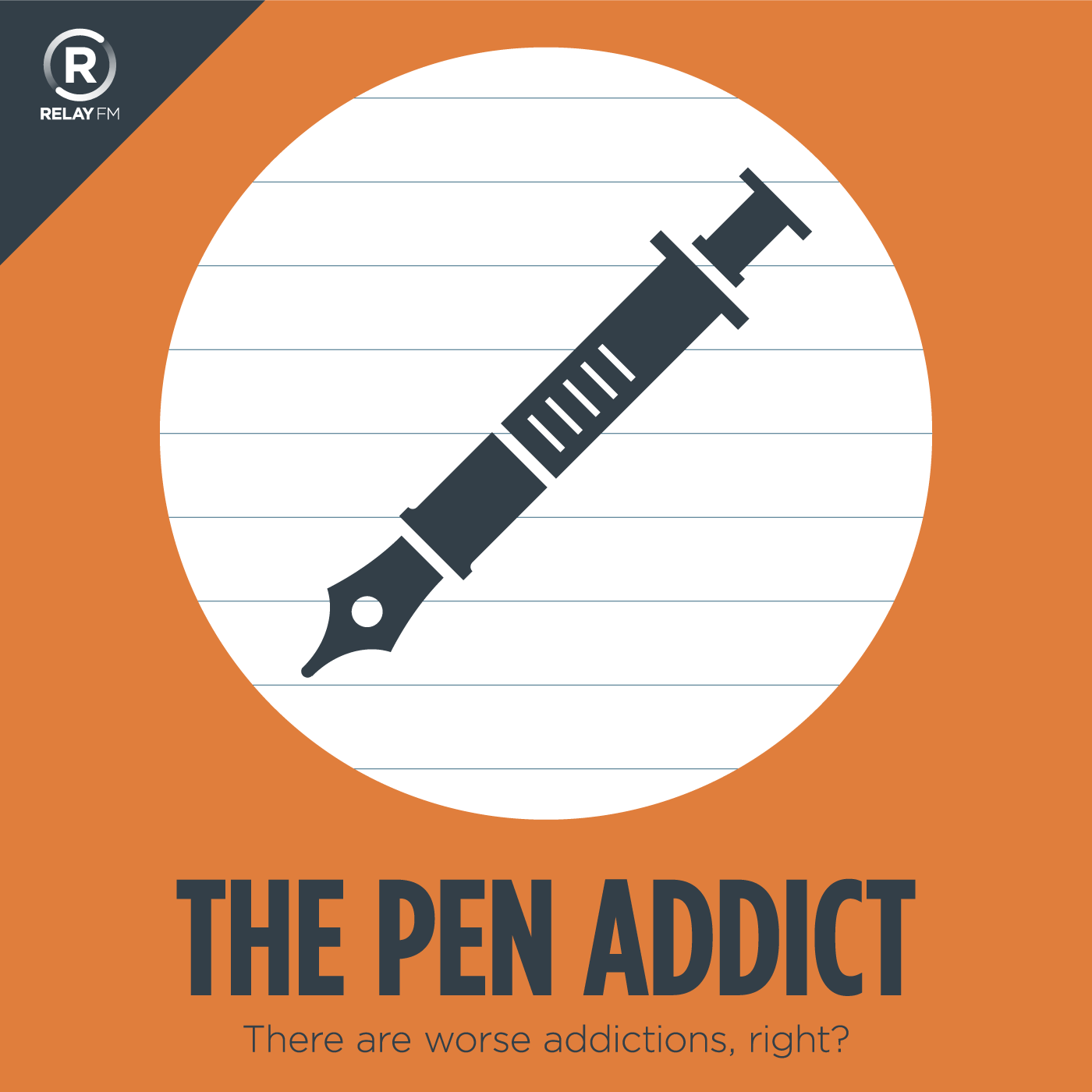 The Pen Addict is a weekly fix for all things stationery. Pens, pencils, paper, ink – you name it, and Brad Dowdy and Myke Hurley are into it. Join as they geek out over the analog tools they love so dearly.
This show broadcasts live. Check the schedule.
#256: Excellent Question
May 10th, 2017 · 75 minutes
Brad and Myke are joined this week by Joey Cofone of Baron Fig to discuss, well, EVERYTHING!
Guest Starring: Joey Cofone
This episode of The Pen Addict is sponsored by:
Pen Chalet: Click the 'podcast' link at the top of the website and enter the password 'penaddict' for this week's special offer, and to get your code for 10% off.
Away: Travel smarter with the suitcase that charges your phone. Get $20 off with the code 'penaddict'.
---
Download: MP3 (69.07 MB)
---
---