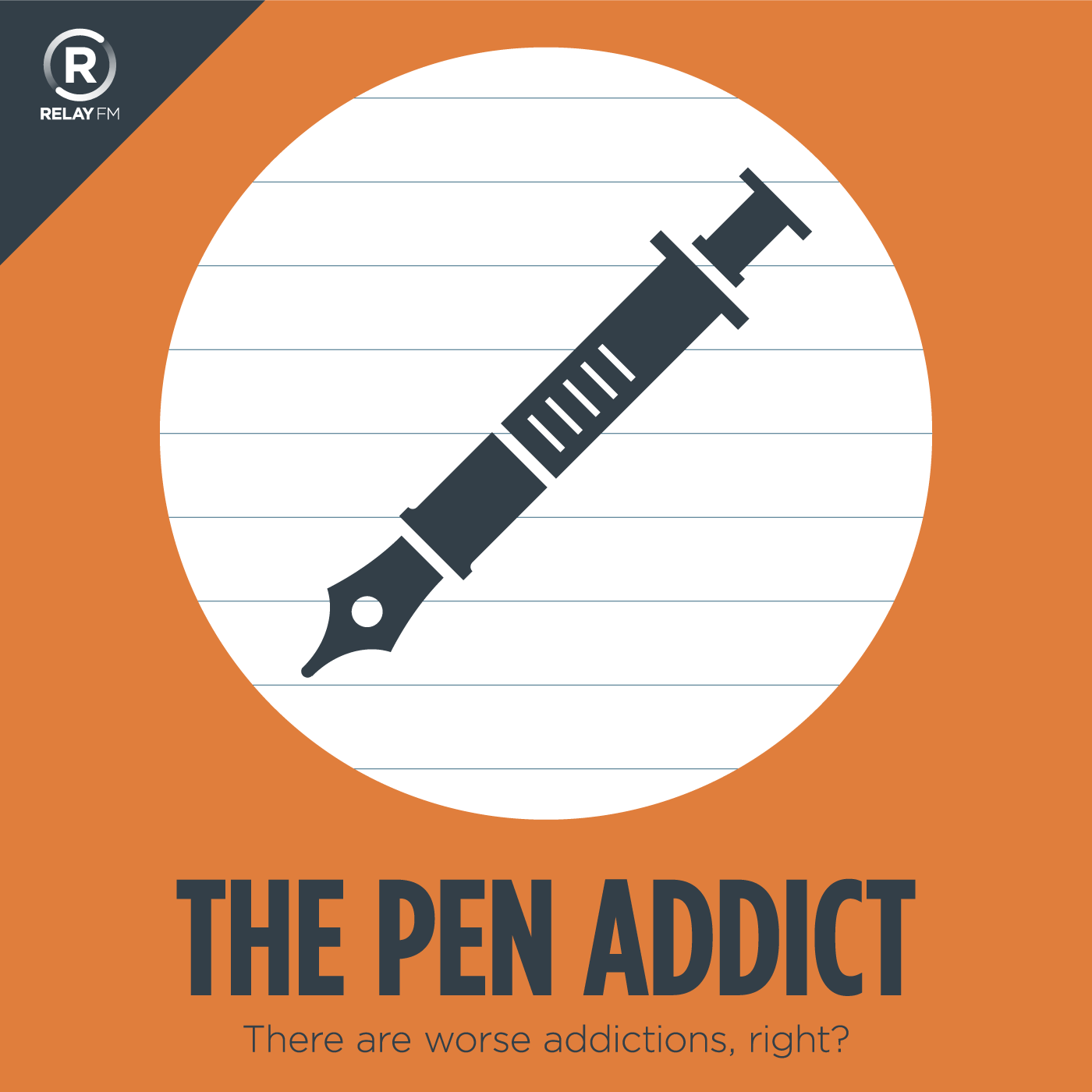 The Pen Addict is a weekly fix for all things stationery. Pens, pencils, paper, ink – you name it, and Brad Dowdy and Myke Hurley are into it. Join as they geek out over the analog tools they love so dearly.
This show broadcasts live. Check the schedule.
#253: Live from the Atlanta Pen Show 2017
April 23rd, 2017 · 60 minutes
It's Atlanta Pen Show time!
Brad, Myke, and Ana are live in front of a studio audience at the 2017 Atlanta Pen Show.
The crew are joined by Vito Grippi from Story Supply Co and Jonathon Brooks from Carolina Pen Company to talk shop and tell them why they're so awesome.
Guest Starring: Jonathon Brooks, Ana Reinert and Vito Grippi
This episode of The Pen Addict is sponsored by:
Retro 51: Life's too short to carry an ugly pen.
Mack Weldon: Smart underwear for smart guys. Get 20% off with the code PENADDICT.
---
Download: MP3 (27.76 MB)
---
---